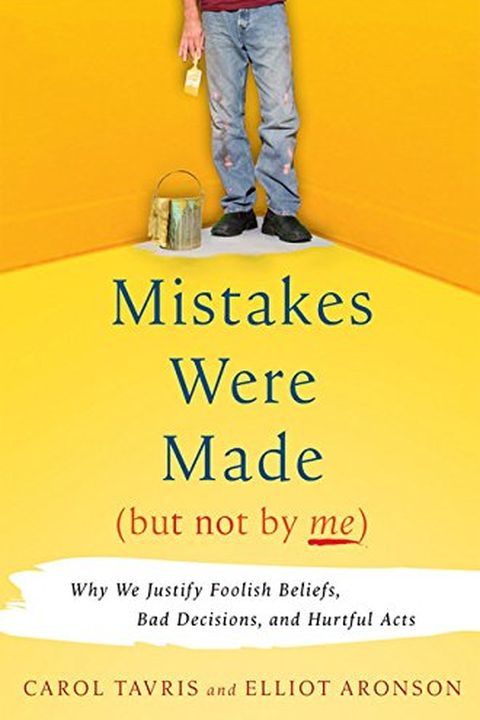 Mistakes Were Made
Why We Justify Foolish Beliefs, Bad Decisions, and Hurtful Acts
Carol Tavris
Why do people dodge responsibility when things fall apart? Why the parade of public figures unable to own up when they screw up? Why the endless marital quarrels over who is right? Why can we see hypocrisy in others but not in ourselves? Are we all liars? Or do we really believe the stories we tell? Renowned social psychologists Carol Tavris and El...
Publish Date
2007-05-07T00:00:00.000Z
2007-05-07T00:00:00.000Z
Recommendations
I'm talking about this book that I read over vacation: Some really good lessons!     
–
source
Mistakes Were Made, But Not By Me is a bookabout cognitive dissonance, and it's one of the few books that atthe moment I finished it, I not only reread it but I bought it forabout ten people. I think that the authors do such a great job of is really getting at the psychology ofwhy it is that we are simply not wired to acknowledge mistakeswhen we make them, look for weaknesses in our thinking. And I just think that how do I make sure I go throughlife without becoming too sure of myself? Because on some levels I am sure of myself, but at other levels I have to realize, whatcan I do to make sure I'm not missing something that could allowme to do a better job? And so I think it's a fantastic book.     
–
source