Sort by
Latest Recommendations First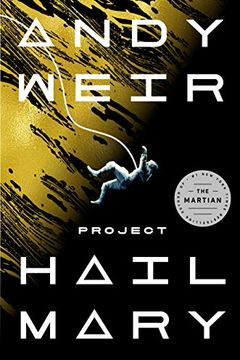 A lone survivor is awakened on a desperate mission to save humanity and the earth from extinction. But there's a catch: he can't remember his name, his assignment, or even how to complete it. Armed with only his wits and an unexpected ally, he embarks on an interstellar journey to conquer an impossible task. Part scientific mystery, part dazzling adventure, Project Hail Mary is a survival tale that rivals The Martian while exploring uncharted territories of space.
"Hail Mary" by @andyweirauthor is one of the best fiction books I've read in a LOOOONG time! • It's a "hard science" novel so all the physics are real, but the story is fiction. • You get captivated by the story, but also learn some clever engineering in the process! • 10/10     
–
source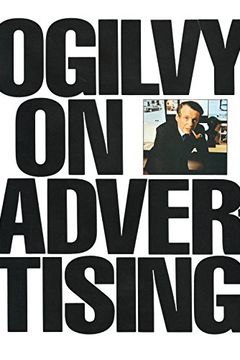 Advertising mastermind David Ogilvy shares his candid and indispensable expertise on all aspects of the industry in this must-read primer. With a focus on effective techniques and insider knowledge, this book is a goldmine of invaluable advice for anyone interested in the world of advertising. Featuring 223 photos, Ogilvy's insights will have you thinking differently about the power of branding and messaging.
My top 3 books to read on copywriting: Advertising Secrets of the Written Word -Joseph Sugarman Ogilvy On Advertising -David Ogilvy Getting Everything You Can Out of All You've Got -Jay Abraham     
–
source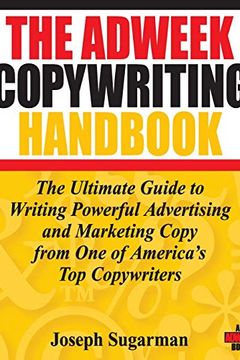 A practical guide to crafting copy that will entice and motivate customers to buy. Legendary copywriter Joe Sugarman provides expert advice and proven guidelines for writing the heart and soul of the advertising business. This is the ultimate companion for anyone looking to succeed in the industry.
@KehindeJejelaye So true! I still recommend this as one of my top 3 books on copywriting :)     
–
source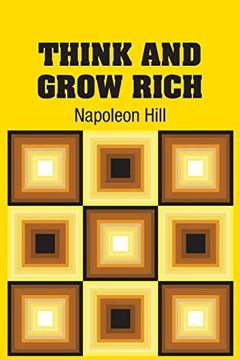 Discover the secrets to success with this timeless classic. Uncover the principles behind some of the most influential figures of the 20th century, including Henry Ford and John D. Rockefeller. This practical book will transform your life with its magical formula for success, found in its 15 chapters. Learn the three basic principles from Napoleon Hill: all success starts with an idea, thoughts require action, and positive thinking leads to positive results.
I'd bet money this book has restored countless relationships, made millions of millionaires and saved many lives.     
–
source
This book is a cult classic that teaches how to make maximum money in minimum time with proven marketing techniques. Even though it was written back in 1990, the strategies and concepts are still profitable. The author, Gary C. Halbert, invented "Gun-To-The-Head-Marketing" and wrote the most widely mailed sales letter in history. He shares his real-world advice on how to get your mail opened and read, write killer headlines, and create killer sales messages. This addictive book is loaded with step-by-step guidance on marketing that people are still using to make a lot of money today.
One of the funniest and best books I've read in a long time!     
–
source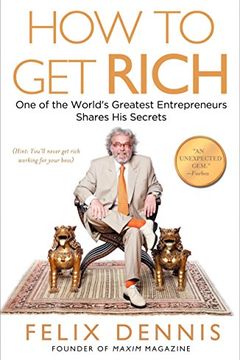 How to Get Rich
One of the World's Greatest Entrepreneurs Shares His Secrets
Learn from the expert on how to create a successful business empire and become wealthy. In How to Get Rich, the author shares personal insights and lessons learned from creating a publishing empire and becoming one of the richest people in the UK. This isn't your typical get-rich-quick guide - the author doesn't peddle investment tips or motivational slogans. Instead, he wants to help readers embrace entrepreneurship and shares valuable lessons on topics like the dangers of a regular paycheck and the importance of ownership. With a refreshing and humorous tone, this book is a must-read for anyone looking to build their own successful career.
Quite possibly the most fun I've ever had reading a book!     
–
source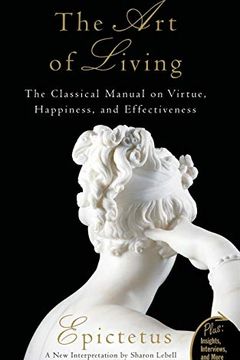 Art of Living
The Classical Manual on Virtue, Happiness, and Effectiveness
Discover the ancient wisdom of Stoic philosophy with this insightful and inspiring book. Learn to control your response to life's challenges, find happiness, fulfillment, and tranquility by applying the teachings of Epictetus. This primer for living the best possible life offers witty, wise, and razor-sharp instructions that are as helpful today as they were in ancient times. Sharon Lebell presents the invaluable insights of Epictetus in a splendidly down-to-earth rendition, making The Art of Living a must-read for anyone searching for a more fulfilling life.
If you have a problem, quickly flip through this book and I bet some sort of solution will arise.     
–
source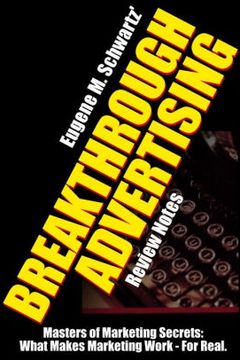 Learn how to channel the forces in the marketplace with this must-read book for business owners and marketing experts. Delve into the universal problem of all copywriting: How to write a headline and an ad that will open up a whole new market. Perfect for those looking to increase sales in their business.
Goes through different stages of large-scale advertising and the thought processes behind them.     
–
source
Discover how to realize success that you never thought was possible with help from Jay Abraham's program. In "Getting Everything You Can Out of All You've Got," one of the top marketing experts in the world shares his proven strategies to find and create opportunities for wealth-building in any venture. Through clear examples and practical advice, you'll learn to spot hidden assets, overlooked opportunities, and untapped resources that can lead to untold success. This book will give you fresh eyes to see how to maximize your income, influence, power, and overall success.
Lots of great examples of businesses growing their existing revenue.     
–
source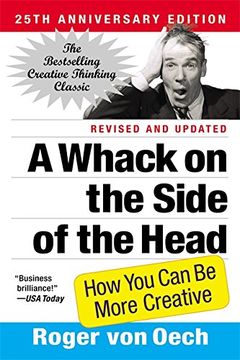 Unleash your creativity with this classic book that has been praised by a wide range of people including businesspeople, teachers, and artists. This 25th anniversary edition is filled with even more puzzles, exercises, and tips to help you break through mental blocks and unlock your mind for creative thinking. Don't miss out on this updated and mind-stretching material.
You can flip to any section and find some 'new way of looking at a problem' in this book.     
–
source
The Boron Letters by Gary C. Halbert
Advertising Secrets of the Written Word by