Meb Faber
Recommended Books
Mebane Faber is a co-founder and the Chief Investment Officer of Cambria Investment Management. Faber is the manager of Cambria's ETFs, separate accounts and private investment funds for accredited investors. He is a frequent speaker and writer on investment strategies and has been featured in Barron's, The New York Times, and The New Yorker.
Sort by
Latest Recommendations First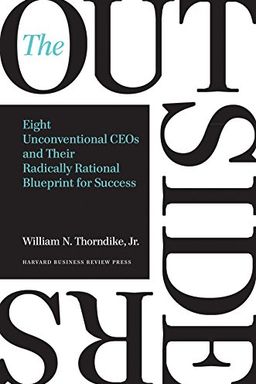 The Outsiders
Eight Unconventional CEOs and Their Radically Rational Blueprint for Success
Discover the traits and methods of exceptional CEO performance in this insightful book. Author Will Thorndike evaluates the performance of companies and their leaders, highlighting the returns for shareholders over the long term. Meet eight individualistic CEOs whose firms' average returns outperformed the S&P 500 by a factor of twenty, and learn their striking traits that put them on winning trajectories, such as a focus on per share value and a talent for allocating capital and resources. This eye-opening book offers a compelling alternative model for leading or investing in a company, with lessons that can reap extraordinary returns.
@mcuban @Chappy_JC @norbertjmichel @jessefried @charles_cy_wang @WSJ 🤘allgood man! Funny to read how over 100 years ago dividends and buybacks were often mandatory so CEOs wouldn't squander the $. Still my favorite book on topic: The Outsiders And longer reading list     
–
source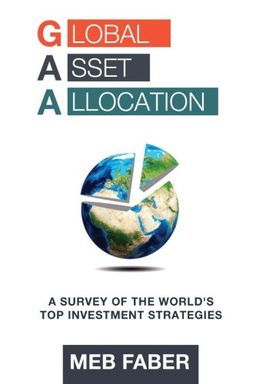 Discover the bigger picture of global asset allocation with this eye-opening book. Examining historical performance records of popular stocks, bonds, and cash, the author explores how diversification can mitigate risk. But it doesn't stop there - the book also considers real assets and tracks 13 assets and their returns since 1973. Find out how some well-known portfolios, like Warren Buffett's suggestion, stack up against others. Don't miss out on the impact that could be under your nose.
#3/ What are the top investment portfolios in history? The book reached a stunning conclusion – while the portfolios all performed nicely, one of the most significant determinants of performance is often a factor most overlook!     
–
source
Embark on an evolutionary journey with a small group of survivors stranded on the Galápagos Islands in this satirical novel. Set one million years in the past, thanks to an apocalypse, they become the progenitors of a new human race. America's master satirist explores our world and sheds light on what needs saving.
Mentioned this in a chat with my bud @ShermanShowPod yesterday, but worth sharing Galapagos by Vonnegut has arguably my favorite passage regarding financial markets ever. Lots of similarities with events of the past last year. (It's also a great book.)     
–
source
Learn the inspiring story of a Hungarian economist who fled his home country with only 50 pounds to his name, and went on to make a fortune in the stock market through his unique "Box System". This classic book documents his journey and techniques, including his reliance on Barron's Magazine for stock selection. A must-read for anyone interested in the stock market!
@susharma all time great book!     
–
source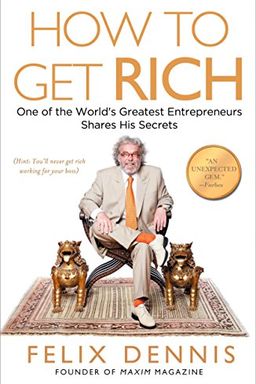 How to Get Rich
One of the World's Greatest Entrepreneurs Shares His Secrets
Learn from the expert on how to create a successful business empire and become wealthy. In How to Get Rich, the author shares personal insights and lessons learned from creating a publishing empire and becoming one of the richest people in the UK. This isn't your typical get-rich-quick guide - the author doesn't peddle investment tips or motivational slogans. Instead, he wants to help readers embrace entrepreneurship and shares valuable lessons on topics like the dangers of a regular paycheck and the importance of ownership. With a refreshing and humorous tone, this book is a must-read for anyone looking to build their own successful career.
This book was a delight HT @awilkinson     
–
source
Get the guidance you need to plan for a stress-free retirement with this comprehensive guide. Learn how to make wise decisions with your life savings, how much you should save, and where to invest your money. Expert advisor Ben Carlson covers everything from becoming a 401(k) millionaire to making up for a late start to retirement planning. Take control of your financial future, so you can focus on what really matters in life.
@CliffDann compliment. great book. most don't need to be 5,000 pages.     
–
source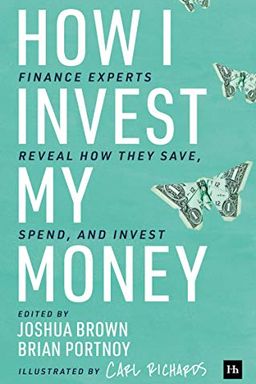 Discover how some of the world's top financial experts invest their money in "How I Invest My Money". In this unprecedented collection, 25 financial professionals detail their investment strategies, sharing stories about their childhood, families, struggles, and aspirations. With engaging illustrations throughout the book, readers will be inspired to think creatively about their own financial decisions and how money can help them lead a more fulfilled life. Get insights from portfolio managers, financial advisors, venture capitalists, and more in this revealing look at the relationship between money and values.
"Life isn't always consistent" Lovely book, but probably not for the reasons you'd expect. via @ReformedBroker & @brianportnoy et al.     
–
source
Explore the fascinating history of American capitalism with Americana, a gripping and original narrative that takes readers on a 400-year journey of innovation and ambition. From the Mayflower to the Internet, learn about the Next Big Things that drove American progress, including the telegraph, railroad, guns, banking, flight, and mobile technology. Author Bhu Srinivasan brilliantly reframes events, people, and trends through the prism of capitalism, revealing unexpected connections and shedding new light on American enterprise. Entertaining, eye-opening, and sweeping in its scope, Americana is a must-read for anyone interested in understanding the history of modern America.
Recently enjoyed reading Americana by @bhu_srinivasan ... Any other favorite books on economic history? Three more favorites: Birth of Plenty/Splendid Exchange by Bernstein Empire of Wealth by Gordon Ascent of Money by Ferguson     
–
source
Explore the fascinating origins of money and its impact on civilization in this thought-provoking and insightful book. From ancient Mesopotamia to modern-day finance, Niall Ferguson delves into the human story behind our financial system and its pivotal role in shaping history. Discover how the evolution of credit and debt has played a critical role in the rise and fall of nations, and gain bold new insights into the connections between money and power.
Recently enjoyed reading Americana by @bhu_srinivasan ... Any other favorite books on economic history? Three more favorites: Birth of Plenty/Splendid Exchange by Bernstein Empire of Wealth by Gordon Ascent of Money by Ferguson     
–
source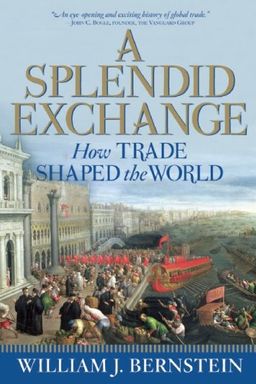 Discover the history of global trade in A Splendid Exchange, a captivating narrative that spans from 3000 B.C. Mesopotamia to the present-day globalization debate. Bernstein's expert research delves into the fascinating and often controversial origins of trade, shedding light on its future implications.
Recently enjoyed reading Americana by @bhu_srinivasan ... Any other favorite books on economic history? Three more favorites: Birth of Plenty/Splendid Exchange by Bernstein Empire of Wealth by Gordon Ascent of Money by Ferguson     
–
source
The Overtaxed Investor by Phil Demuth
An Empire of Wealth by John Steele Gordon
The Birth of Plenty by William Bernstein