Ramit Sethi
Recommended Books
Ramit Singh Sethi is an American personal finance advisor and entrepreneur. Sethi is the author of the 2009 New York Times Best Seller, I Will Teach You to Be Rich and founder of GrowthLab.com, owner of IWillTeachYouToBeRich.com, and owner and a co-founder of PBworks, a commercial wiki website.
Sort by
Latest Recommendations First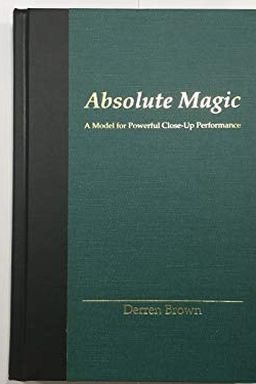 Absolute Magic, in good condition. A little dusty on top, but other then that its pretty much mint. This is the Second Edition....
@theessentialman Yes! Love this book Great recommendation. Thank you     
–
source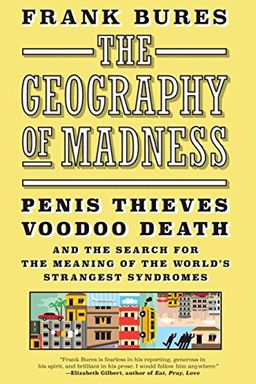 This book explores the fascinating and bizarre world of "culture-bound" syndromes, including the belief that one's genitals have been stolen by vandals. Through his travels around the world, acclaimed writer Frank Bures delves into the sources of these syndromes and sheds light on the strange things people believe. The Geography of Madness also delves into the contagious nature of stories and asks thought-provoking questions about free will, mindset, and cultural identity. Recommended for book clubs, with discussion questions included.
What is a book you LOVE that's not very well known? I'll go first. This fascinating book presents some provocative ideas on illness and culture. It makes you question who you are and why you feel the way you do. Now you: What's a great book that others might not have heard of?     
–
source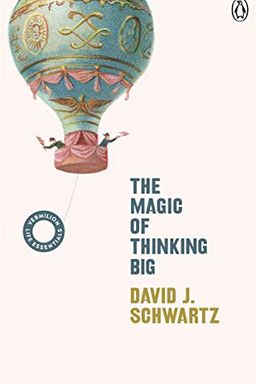 Discover the power of thinking big with this program designed by Dr. David J Schwartz. Learn how to achieve success and satisfaction in your job, family, and community, without relying on innate talent or intellect. This book offers practical methods for developing the habit of thinking and behaving in ways that lead to great success.
This is a very good self-development book     
–
source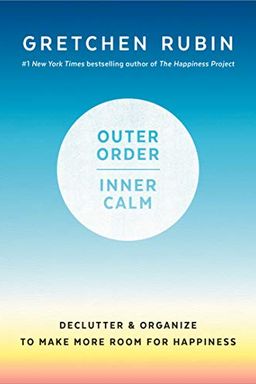 Discover how outer order contributes to inner calm in this book by bestselling author Gretchen Rubin. Packed with over 100 concrete ideas, learn how to create order and organization that can make your life happier, healthier, more productive, and more creative. By getting rid of things that don't serve us, we free our minds and shelves for what truly matters. With a sense of humor and practical tips, Gretchen tackles the key challenges of creating outer order, helping us to create the lives we yearn for.
Exactly what you would think a smart person applying themselves to something for a year would come up with.     
–
source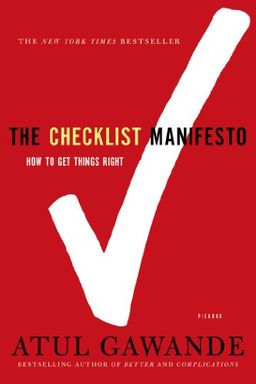 Discover how checklists can revolutionize the way we operate in a complex world with this compelling bestseller. Atul Gawande explores how the volume and complexity of knowledge in various realms of organized activity have exceeded our ability to deliver consistently and correctly. Using vivid examples from medicine, disaster recovery, and professions of all kinds, Gawande proves how the simple checklist can help us avoid avoidable failures and bring about significant improvements. Learn how a basic surgical checklist created by the World Health Organization is already making a difference and hailed as the "biggest clinical invention in thirty years."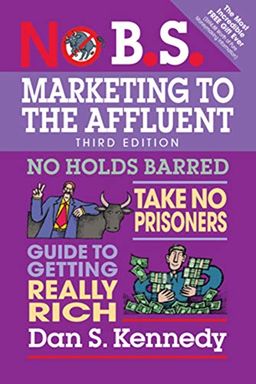 This book highlights the reality of a shrinking middle-class consumer population and the rise of the Mass-Affluent, Affluent, and Ultra-Affluent populations. No B.S. Marketing to the Affluent provides practical strategies for attracting customers or clients for whom price is NOT a determining factor, with real-life examples from companies such as The Ritz-Carlton and Starbucks. Learn how to use emotional buy triggers, sell aspirations and emotional fulfillment, and apply the magic language of "membership" to any business for the affluent. A step-by-step blueprint is provided for do-it-yourself use.
Can be a bit abrasive, but it's also like a very eye opening, shocking book.     
–
source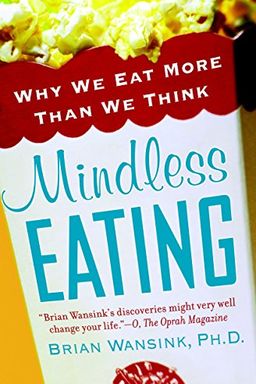 Discover how much, what, and why we eat – often without realizing it. In this groundbreaking book, a food psychologist shares his surprising findings on food psychology, from the influence of plate size to hidden persuaders in restaurants and supermarkets. Learn how to make mindful, healthy choices and even lose up to twenty pounds in the coming year.
A book about food, but it is actually about psychology.     
–
source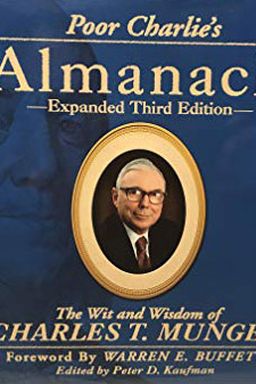 Discover the wit and wisdom of a successful businessman and investor with this book. It features talks, lectures, and public commentary from Charlie Munger, compiled with the encouragement and cooperation of Warren Buffett. Enjoy Munger's unique humor and insight as you learn about business, investing, and life.
An amazing book on mental models.     
–
source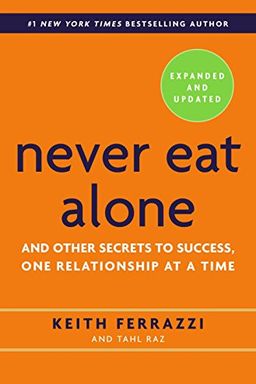 Learn the art of successful networking from master networker Keith Ferrazzi. In Never Eat Alone, Ferrazzi shares his proven principles for building and maintaining relationships that lead to personal and professional success. Drawing on his experience as someone who has built a network of contacts that stretches from Washington's corridors of power to Hollywood's A-list, Ferrazzi provides practical advice on how to connect with others based on generosity and a genuine desire to help them succeed. With timeless strategies used by the world's most connected individuals, including the Dalai Lama and Bill Clinton, this book is a must-read for anyone looking to climb the ladder to personal success.
All about networking the right way.     
–
source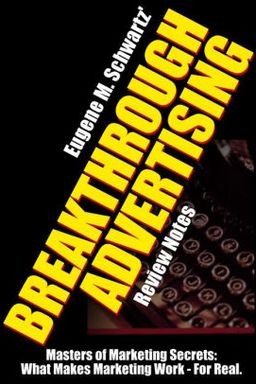 Learn how to channel the forces in the marketplace with this must-read book for business owners and marketing experts. Delve into the universal problem of all copywriting: How to write a headline and an ad that will open up a whole new market. Perfect for those looking to increase sales in their business.
One of the most sophisticated books on marketing every written.     
–
source
Getting Everything You Can Out of All You've Got by Jay Abraham
Age of Propaganda by Anthony Pratkanis
The 22 Immutable Laws of Branding by Al Ries
The Robert Collier Letter Book by Robert Collier
What They Don't Teach You at Harvard Business School by Mark H. McCormack