Peter Adeney
Recommended Books
Mr. Money Mustache is the website and pseudonym of Canadian-born blogger Peter Adeney. Adeney retired from his job as a software engineer in 2005 at age 30 by spending only a small percentage of his annual salary and consistently investing the remainder, primarily in stock market index funds.
Sort by
Latest Recommendations First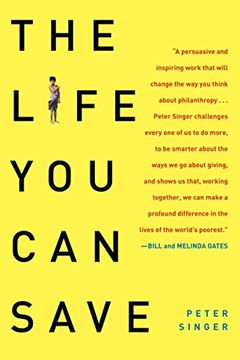 This book sheds light on world poverty and how eradicating it is now possible for the first time in history. Peter Singer's ethical arguments and real-life case studies show that our response to poverty is not only inadequate, but also unjustifiable. The Life You Can Save teaches us to become part of the solution by helping others while helping ourselves.
Finalized my desire to give away most of the money I earn over my lifetime to help eliminate third world poverty.     
–
source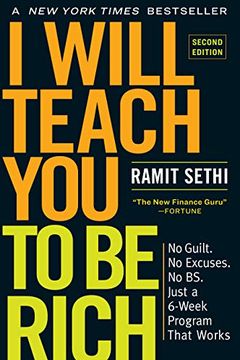 Learn how to earn more, save more, and live a rich life with this groundbreaking bestseller that Forbes calls a "wealth wizard." Personal finance expert Ramit Sethi has updated and expanded this modern money classic with a simple, powerful 6-week program that just works. Discover how to crush your debt, set up no-fee high-interest bank accounts, automate your finances, save hundreds or thousands every month, and more with word-for-word scripts and a dead simple investment strategy. This revised 2nd edition also includes new tools, insights on money and psychology, and amazing stories from readers who created their rich lives using the book. Master your money and get on with your life guilt-free.
Is I Will Teach You To Be Rich still worth reading? Yes – especially if you are a financial beginner.     
–
source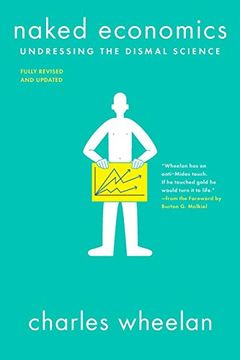 Explore the world of economics in a way that won't put you to sleep with this bestselling book. Updated with commentary on hot topics like automation and income inequality, Naked Economics is a necessary investment in today's challenging economic climate. Demystify buzzwords and gain the tools and confidence to engage with the relevant and not-so-dismal science of economics.
This book's claim to fame is that it uses absolutely no graphs or numbers when explaining economics. It's also moderately funny at times.     
–
source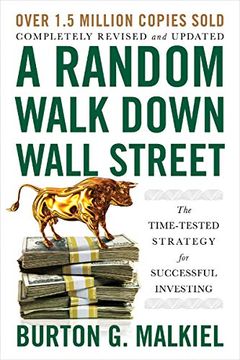 Learn about the full range of investment opportunities—from 401k contributions to retirement planning—in this authoritative guide on Wall Street. The latest edition includes new insights on cryptocurrencies and tax-loss harvesting. Burton G. Malkiel will help you navigate today's financial markets and make smart investment decisions.
A great explanation of why index investing rules, written by a very wise professor/investor guy who has personally researched and debunked most of the common 'wisdom' that exists about stock trading today.     
–
source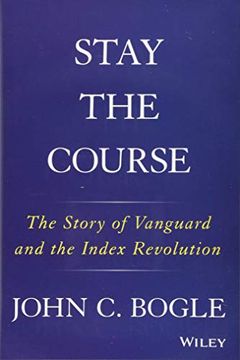 Discover the fascinating story of how one man and his company, the largest mutual fund organization on earth, gave rise to the Index Revolution and transformed the lives of millions of individual investors. From the mind of the founder of the Vanguard Group comes Stay the Course, an engrossing blend of company history, investment perspective, and personal memoir. Explore the history of some of Vanguard's most important mutual funds, gain insight on John Bogle's views on values such as perseverance, caring, commitment, integrity, and fairness, and investigate a wide range of investing topics through the lens of one of the most prominent figures in the history of modern finance. Investors, wealth managers, financial advisors, business leaders, and those who enjoy a good story will find this book as informative as it is inspiring.
Read any book by John C. Bogle, the founder of Vangard.     
–
source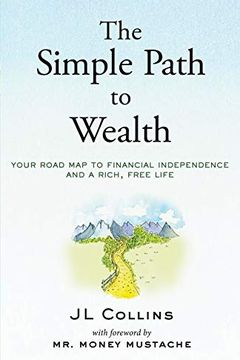 Discover the simple path to building wealth with this essential guide to money and investing. Written in a warm and approachable style, the author presents a unique and powerful approach to understanding money that is easy to implement and more effective than other, more complex investment strategies. Explore topics like debt, F-you Money, the stock market, and specific investment strategies in a way that is both entertaining and informative. Whether you're just starting out or are a seasoned investor, this book provides the tools and knowledge you need to make informed decisions about your financial future.
Teaches everything you really need to be a successful lifetime investor, yet it's ridiculously simple.     
–
source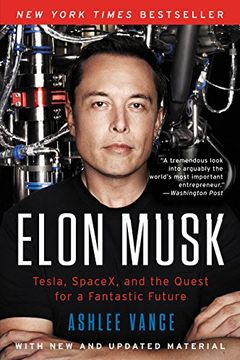 Elon Musk
Tesla, SpaceX, and the Quest for a Fantastic Future
This authorized biography explores the life and work of one of Silicon Valley's most exciting and ambitious entrepreneurs - a real-life Tony Stark. Through the lens of Elon Musk's technology and vision, author Ashlee Vance examines the renewal of American invention and its new "makers", while asking the pressing question of whether America can still compete in a world of global innovation. This fascinating and insightful book brings to life the dramatic arc of Musk's life, from his tumultuous upbringing to his technical innovations and accomplished career as the founder of SpaceX, Tesla, and SolarCity. A must-read for anyone interested in the technology industry and its powerful figures.
I'm a big fan of this book.     
–
source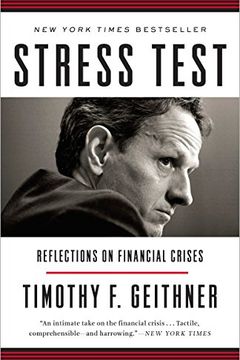 In this candid and riveting memoir, the former President of the Federal Reserve Bank of New York and US Treasury Secretary, Timothy F. Geithner, takes readers behind the scenes of the worst financial crisis in American history. He describes the hard choices and politically unpopular decisions he made to rescue and recover a broken financial system and prevent the collapse of the economy. Stress Test is a valuable guide to how governments can better manage financial crises and a hopeful story about public service.
An 800-page description of the financial crisis and I found it pretty captivating.     
–
source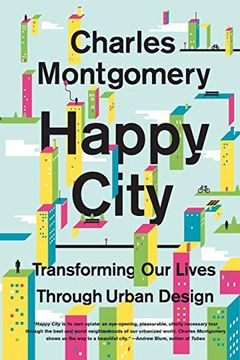 Happy City
Transforming Our Lives Through Urban Design
"Happy City" is a fascinating exploration of how cities impact our well-being. With the rise of urban living, is dense city living truly better for our happiness? Author Charles Montgomery examines the intersection of urban design and happiness science to answer this question. Along the way, Montgomery meets with city visionaries, architects, and activists who are working to make cities more livable, from Bogotá's "sexy" bus to Paris's urban beaches. With insights from psychology, neuroscience, and urban experiments, "Happy City" offers hope for retrofitting our cities and lives to increase happiness and improve the world.
Spectacularly opened up my mind.     
–
source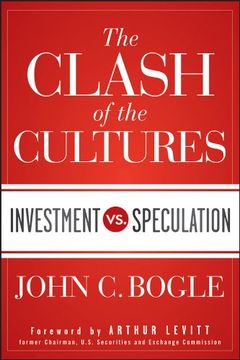 This thought-provoking book by John C. Bogle, the creator of the first index fund, discusses the shift in the financial industry from a long-term investment culture to a short-term speculation culture. In The Clash of the Cultures, Bogle calls for a return to common sense principles and a federal standard of fiduciary duty. He shares his views on the failure of institutional money managers and the need for investors to meet their financial goals. The book presents a case study on the success of investment and the failure of speculation and concludes with ten simple rules for investors.
Read any book by John C. Bogle, the founder of Vangard.     
–
source
Don't Count on It! by John C. Bogle
Beyond Wealth by Alexander Green
4-Hour Body by Timothy Ferriss
Early Retirement Extreme by Jacob Lund Fisker
The Little Book That Still Beats the Market by Joel Greenblatt
The Rational Optimist by Matt Ridley
A Guide to the Good Life by William B. Irvine
Crash Proof 2.0 by Peter D. Schiff
The Snowball by Alice Schroeder
The Post-American World by Fareed Zakaria
Sculpting Her Body Perfect by Brad Schoenfeld
Starting Strength by Mark Rippetoe
The Little Book of Common Sense Investing by John C. Bogle
The Battle for the Soul of Capitalism by John C. Bogle
Struck by Lightning by Jeffrey S. Rosenthal
The Selfish Gene by Richard Dawkins
Toward Rational Exuberance by B. Mark Smith
Character Counts by John C. Bogle
Common Sense on Mutual Funds by John C. Bogle
The Intelligent Asset Allocator by William Bernstein
John Bogle on Investing by John C. Bogle
Your Money or Your Life by Vicki Robin
The Millionaire Next Door by Thomas J. Stanley
Economics Explained by Robert L. Heilbroner
Bogle On Mutual Funds by John C. Bogle
The Magic of Thinking Big by David J Schwartz
Arnold's Bodybuilding for Men by Arnold Schwarzenegger