Sort by
Latest Recommendations First
It is a perfect book.     
–
source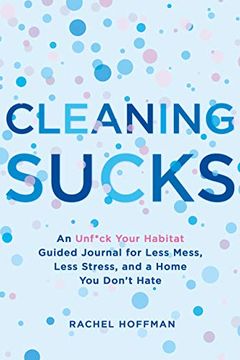 Cleaning Sucks
An Unf*ck Your Habitat Guided Journal for Less Mess, Less Stress, and a Home You Don't Hate
Let go of perfect and embrace good enough!Looking to change your messy ways? This full-color guided journal will help you explore your relationship with cleaning: why you hate it, what stands in your way, and how to make small changes that lead to big results down the road. Forget about those unattainable goals in glossy magazines and TV makeover s...
This is a great book if you feel like you're in a rut and can't move or do anything. It helps break things down into very small, achievable units. GOOD FOR RIGHT NOW TBH.     
–
source