Jia Tolentino
Recommended Books
Jia Tolentino is a Canadian-born American writer and editor. She is a staff writer for The New Yorker. She has previously worked as deputy editor of Jezebel and a contributing editor at The Hairpin. Her writing has also appeared in The New York Times Magazine and Pitchfork.
Sort by
Latest Recommendations First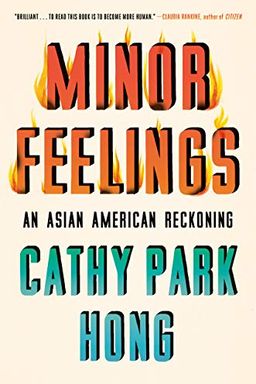 Through the lens of her Korean-American experience, award-winning poet and essayist Cathy Park Hong delves into the complex realities of Asian American identity in America. She courageously confronts the concept of "minor feelings," where American optimism clashes with the truth of one's racial identity. With thought-provoking cultural criticism and memoir-esque prose, this intimate and honest work of art exposes the psychological condition of being Asian American today.
I read Minor Feelings in a fugue of enveloping recognition and distancing flinch. The question of lovability, and desirability, is freighted for Asian men and Asian women in very different ways - and Minor Feelings serves as a case study in how a feminist point of view can both deepen an inquiry and widen its resonances to something like universality.     
–
source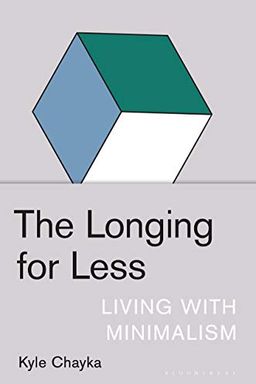 "The Longing for Less" is more than just a book on minimalism - it uncovers the origins and true meaning of our longing for simplicity and space. Author Kyle Chayka explores the philosophy and spirituality behind minimalism, delving into the lives of artists, composers, architects, and visionaries who sought to create beauty through presence - not absence. This insightful and thought-provoking read will inspire you to uncover the deeper meaning behind "less is more" and embrace a lifestyle of intentional simplicity.
The Longing for Less, a new book by the journalist and critic Kyle Chayka, arrives not as an addition to the minimalist canon but as a corrective to it. Chayka aims to find something deeper within the tradition than an Instagram-friendly aesthetic and the "saccharine and pre-digested" advice of self-help literature. Writing in search of the things that popular minimalism sweeps out of the frame—the void, transience, messiness, uncertainty—he surveys minimalist figures in art, music, and philosophy, searching for a minimalism of ideas rather than things.     
–
source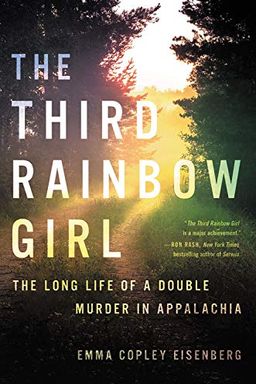 A true crime story about the unsolved "Rainbow Murders" of two young women in rural West Virginia in 1980. Emma Copley Eisenberg investigates the case, revealing the impact on the Appalachian community and exploring the complex realities of gender, class, and violence in America. Part investigation and part reflection, this book offers a searing portrait of the country and its divisions.
This book by Emma Eisenberg, whose reporting on the Sage Smith case was so essential for me, is a really beautiful study in subverted expectations: true crime, coming-of-age, West Virginia, the arcs of each story unexpectedly kinked     
–
source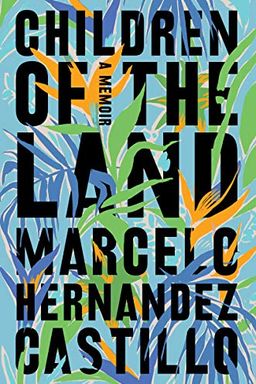 "Children of the Land" is a heart-wrenching memoir from a prize-winning poet about growing up undocumented in the United States. The book chronicles one young man's attempt to build a future in a nation that denies his existence, and it recounts the sorrows and joys of a family torn apart by draconian policies. With beauty, grace, and honesty, the author shares his encounters with a system that treats them as criminals for seeking safe, ordinary lives. This unforgettable tale distills the trauma of displacement, illuminates the human lives behind the headlines, and serves as a stunning meditation on what it means to be a man and a citizen.
If anyone is looking for a good book about the border, migration, humanity in the face of dehumanization, Marcelo Hernandez Castillo's beautiful memoir comes out next week, there are many passages in it that I've found unforgettable     
–
source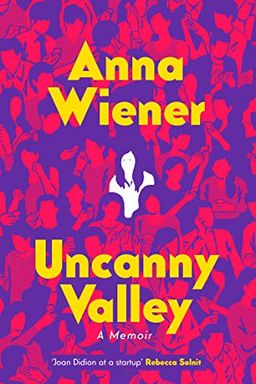 This memoir offers a first-hand glimpse into the high-flying and reckless startup culture of Silicon Valley during a time of unchecked ambition, unregulated surveillance, wild fortune, and political power. The author, Anna Wiener, left a job in book publishing for the promise of the new digital economy in San Francisco. She landed at a big-data startup in the heart of the Silicon Valley bubble, where she witnessed a new Silicon Valley emerge; one that enriched itself at the expense of the idyllic future it claimed to be building. A coming-of-age-story and a portrait of a bygone era, Uncanny Valley is a rare and personal narrative that charts the tech industry's shift from world savior to democracy-endangering liability.
I have yet to read a better book than Uncanny Valley since I read Uncanny Valley last summer & I think it'll be awhile until I do. EVERYONE BUY IT     
–
source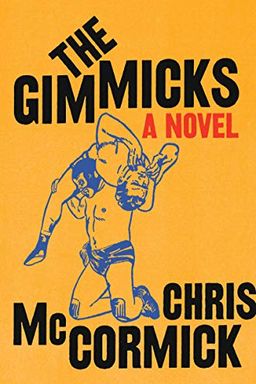 "The Gimmicks" is a stunning debut novel that explores brotherhood, betrayal, love, abandonment, and the powerful consequences of the Armenian Genocide. Set in the waning years of the Cold War, the exuberant and wholly original novel follows the lives of Ruben and his cousin Avo, whose paths diverge when Ruben disappears and Avo is convinced to leave his love and join an extremist group. With alternating perspectives, Chris McCormick brilliantly illuminates the impact of history and injustice on ordinary lives and challenges readers to confront the spectacle of violence and its aftermath.
Happy book bday to @chris_mccorm, a writer with an extraordinary sensitivity to love & place & history, also the #1 reason I had fun in grad school. This novel is a little universe (rainy Armenia, love triangles, wrestlers on the road, scheming guerrillas!) & it is so, so good     
–
source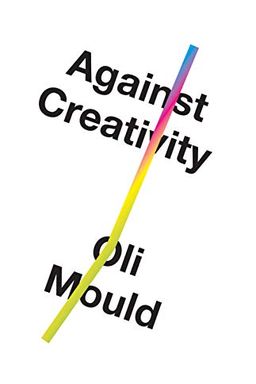 "Against Creativity" challenges the notion that creativity is the driving force of progress, and instead argues that it is a form of neoliberal appropriation that prioritizes individual success over collective well-being. Author Oli Mould reframes creativity as a means to achieve collective flourishing and offers a radical alternative to the profit-driven narrative. This passionate and refreshing take on the current ideology of creativity is a timely correction to the dominant doctrine of our times.
This book (a rec from @the_jennitaur!) has fucked me up so bad. Recommended if you are struggling, and who isn't, with capitalism's ability to appropriate the act of sharing, the fact of creativity, resistance, collaboration, everything at all     
–
source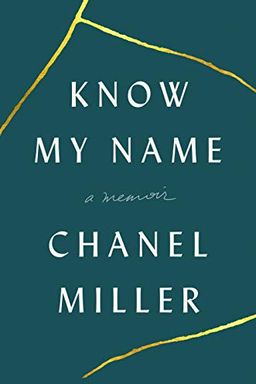 This powerful memoir tells the story of a survivor who gave voice to millions when she stood up to Brock Turner, a sex offender. Her victim impact statement went viral and inspired changes in California law. Now, she reclaims her identity and shares her story of trauma, transcendence, and the power of words. Her struggles with isolation and shame reveal the oppression victims face, and the book challenges our beliefs about what is acceptable. With pain, resilience, and humor, this memoir is a modern classic that will forever change the way we think about sexual assault.
I read this book cover to cover on Saturday & it stunned me: Chanel Miller is such a lushly talented writer, with such beautiful instincts, that she does the nearly impossible by making this book easily surmount its origin point. Hope it's required reading in HS & colleges     
–
source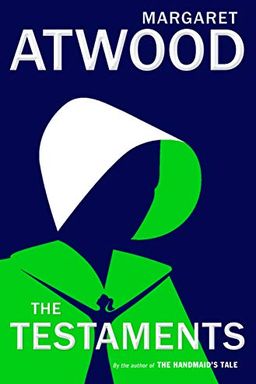 Experience the explosive and highly anticipated sequel to the classic novel, The Handmaid's Tale. In The Testaments, Margaret Atwood explores the inner workings of Gilead through the testimony of three female narrators, providing answers to the questions readers have been asking for decades. Atwood draws on the world we live in today as well as the inspiration of her devoted readers to deliver a thrilling and unforgettable sequel.
The book may surprise readers who wondered, when the sequel was announced, whether Atwood was making a mistake in returning to her earlier work. It seems to have another aim as well: to help us see more clearly the kinds of complicity required for constructing a world like the one she had already imagined, and the world we fear our own might become.     
–
source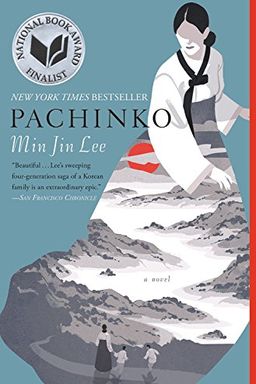 Experience a breathtaking journey of love, sacrifice, ambition, and loyalty in this novel. Set in the early 1900s, follow Sunja, a young girl who falls for a wealthy stranger and becomes pregnant. Deciding to marry a gentle sickly minister instead, Sunja's decision sets off a dramatic saga that spans generations. With complex and passionate characters, this novel takes you on a journey through bustling markets, the halls of prestigious universities, and the criminal underworld. Richly told and profoundly moving, this is a tale of strong women, devoted siblings, and fathers struggling with moral crisis against the backdrop of history.
I'm in awe of this book and the way it combines a 19th-century novel's powers of submersion with a blazingly contemporary sense of ethics. I was basically gasping as I read this saga of an ethnically Korean family in Japan - desperate to know what happened next, overwhelmed with love and sorrow.     
–
source
On Earth We're Briefly Gorgeous by Ocean Vuong
The Great Believers by Rebecca Makkai
Lie With Me by Philippe Besson
Normal People by Sally Rooney
Say Nothing by Patrick Radden Keefe
The Word Pretty by Elisa Gabbert
Motherhood by Sheila Heti
Afterglow by Eileen Myles
Sour Heart by Jenny Zhang
Who Is Rich? by Matthew Klam
Made for Love by Alissa Nutting
Harry Potter and the Cursed Child by J. K. Rowling
Gold Fame Citrus by Claire Vaye Watkins
The Story of the Lost Child by Elena Ferrante
Barbara the Slut and Other People by Lauren Holmes
Barbarian Days by William Finnegan
Pond by Claire-Louise Bennett
Love and Other Ways of Dying by Michael Paterniti
The Three-Body Problem by Cixin Liu
Battleborn by Claire Vaye Watkins
Stories of Your Life and Others by Ted Chiang
The Emperor's Children by Claire Messud
Tapping the Source by Kem Nunn
The Summer Book by Tove Jansson
The View from Saturday by E. L. Konigsburg
Gravity and Grace by Simone Weil
Mrs. Bridge by Evan S. Connell
Slow Days, Fast Company by Eve Babitz