Lulu Miller
Recommended Books
Louisa Elizabeth Miller, better known as Lulu Miller, is an American writer, artist, and science reporter for National Public Radio. Miller's career in radio started as a producer for the WNYC program Radiolab. She helped create the NPR show Invisibilia with Alix Spiegel.
Sort by
Latest Recommendations First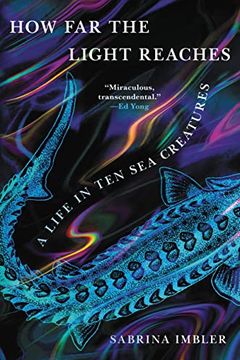 How Far the Light Reaches is a collection of essays by a queer, mixed race science journalist fascinated by the mysteries of life in the ocean. Each chapter profiles a different creature, from the self-starving mother octopus to the deep-sea crabs nourished by Earth's core. Through these stories, the author explores themes of adaptation, survival, sexuality, and care, inviting readers to envision wilder and more abundant possibilities for life.
Two chapters in and this book is perfect. Great gift for the nature lovers, the thalassophiles, the queers, and/ or the essay lovers in your life. Or just, ya know, your own broken self. @aznfusion     
–
source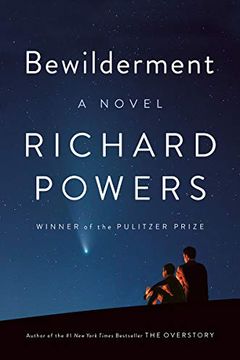 A grieving astrobiologist searches for life in the universe while raising his unusual nine-year-old son, who is about to be expelled from school. As his son becomes troubled, the father seeks an experimental treatment to control his emotions by training him on the recorded patterns of his mother's brain. This emotional and moving novel explores the connection between father and son, the natural world, and the truth about our planet.
This book, Bewilderment, by Richard Powers is absolutely shredding me.     
–
source
Discover a captivating community where girls become wives, wives become mothers, and some disappear into the clouds. With elements of "The Lottery" and the depth of Margaret Atwood, Elsewhere by Alexis Schaitkin tells the story of Vera, a young woman who faces the same affliction that took her mother. Will she be able to stay and mother her child, or will she disappear like others before her? This novel is a spellbinding revelation that explores the mysterious task of motherhood and the legacy it leaves behind.
Oh holy holy wow. This book is good. Opened it up on a plane ride and sucked down 50 pages. Can't wait to see where it goes. @AlexisSchaitkin takes us into the mountains, the moss, where clouds come thru the windows and a strange affliction steals mothers. Shirley Jackson vibes.     
–
source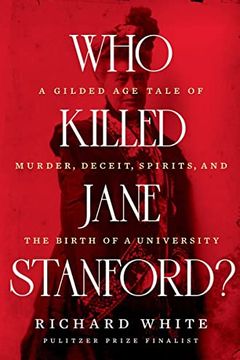 Uncover the mystery behind the murder of a wealthy spiritualist and philanthropist in this gripping exploration of power, corruption, and conspiracy. Richard White's meticulous research into the death of Jane Stanford exposes the complex web of interests that sought to bury the truth behind her murder. From the eccentricities of Stanford University to the seedy politics and crime of Gilded Age San Francisco, White presents a compelling account of the case and the suspects, all while drawing readers into the fascinating world of one of America's most iconic institutions.
Thread: The q I get most at readings is: "Do u think David Starr Jordan killed Jane Stanford?" The answer I always say: "I just don't know." This incredibly humane man, phenomenal researcher, & Pulitzer finalist, Richard White, just dedicated a whole book to the question and     
–
source
"Seek You" by Kristen Radtke is a timely and poignant exploration of the epidemic of loneliness in America. Radtke delves into the ways we attempt to connect with others, and the distance that remains. Through insightful discussions of gender and violence, technology and art, Radtke sheds light on some of our most vulnerable and sublime moments. With emotionally charged drawings and deeply empathetic prose, Radtke shows us how to bridge the gaps between us and prevent our society from disconnecting entirely.
For anyone who caught the live show last night, this is the book I mentioned. Its a STUNNING graphic nonfiction, from which I learned so much about the roots of radio, of my own loneliness, of CQ. ▄▄▄ ▄ ▄▄▄ ▄ ▄▄▄ ▄▄▄ ▄ ▄▄▄  @KristenRadtke     
–
source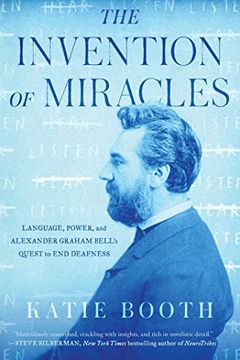 Explore the true and troubling story of Alexander Graham Bell's quest to end deafness in "The Invention of Miracles." Researched and written through the Deaf perspective, this "provocative, sensitive, beautifully written biography" offers a new look at an American icon and reveals the astonishing true genesis of the telephone. Discover Bell's connection to the disturbing legacy of his efforts to suppress American Sign Language, and follow the deaf community's fight to reclaim a once-forbidden language. Kavanaugh Booth's 15-year research and personal experience make this a heartbreaking and enthralling read.
Katie Booth's book, The Invention of Miracles: Language, Power, + Alexander Graham Bell's Quest to End Deafness is essential reading on the ugly history behind oralism and more. So much heart + fantastic primary source research in this book. @_katiebooth_     
–
source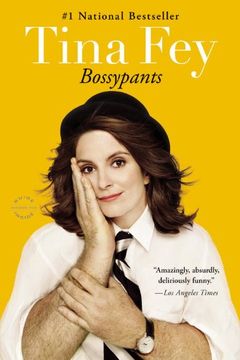 A hilarious and honest memoir tells the story of Tina Fey's journey from a middle-school gym class nightmare to becoming a well-known comedian on TV. From her years on SNL to motherhood and all the ups-and-downs in between, Fey reveals all with her trademark humor. Don't miss out on her never-before-solicited opinions on topics ranging from breastfeeding to the electoral process.
@mtyrhetoric @Racheldoesstuff thank you, so kind! Tina Fey's Bossy Pants audio book was studded with little delights and audio extras. i remember listening to it while driving and feeling like she was riding shotgun with me :)     
–
source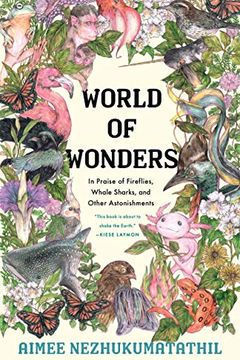 "World of Wonders" by Aimee Nezhukumatathil is a collection of essays that explore the natural world and how its inhabitants can teach, support, and inspire us. This debut work of nonfiction takes readers on a journey through the author's personal experiences of calling many places "home" and turning to fierce and funny creatures for guidance. Nezhukumatathil finds beauty and kinship in the strange and unlovely and encourages readers to be curious enough to look past distractions and appreciate the world's gifts. Warm, lyrical, and gorgeously illustrated, "World of Wonders" is a book of sustenance and joy.
This book nourished me so deeply this weekend. Highly recommend. @aimeenez, thank you.     
–
source
Explore the wisdom and guidance of marine mammals with Undrowned, a powerful meditation for social movements and our species. Author Alexis Pauline Gumbs draws on the complexity, conflicts, and survival struggles of our queer, fierce, and protective aquatic cousins to offer a new perspective on social justice. Through a mix of poetry and naturalist observation, Undrowned encourages us to wonder and question what marine mammals can teach us about our extractive and militarized society. From the North Atlantic Right Whale to echolocation, Gumbs expertly employs metaphor and natural models to inspire transformative action.
"Undrowned" by @alexispauline I just resurfaced from this miracle of a book that I know I will hold close forever. Gumbs looks to marine mammals 4 lessons on how 2 survive in an atmosphere trying to kill u &offers up 19 astounding meditations. This book breaks w beauty. & bubbles     
–
source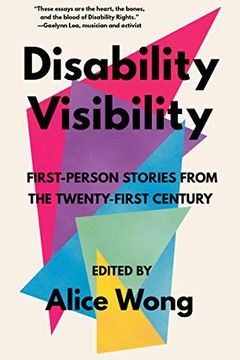 Disability Visibility is a powerful anthology of personal essays by contemporary disabled writers, including activists, authors, lawyers, politicians, artists, and everyday people. This groundbreaking collection sheds light on the challenges and joys of modern disability experiences, highlighting the richness and complexity of this often-underrepresented community. In honor of the thirtieth anniversary of the Americans with Disabilities Act, readers will be inspired, challenged, and invited to question their own assumptions and understandings while celebrating and documenting disability culture.
1/2 I know I've posted a lot abt this book, but I finished it the other day & need to shout again. This is not just a special collection of *everyday* disability stories (not inspiration porn), but a masterclass in essay writing. It will make u laugh & fold u up into a paper cr-     
–
source
Because Internet by Gretchen McCulloch
Her Body and Other Parties by Carmen Maria Machado