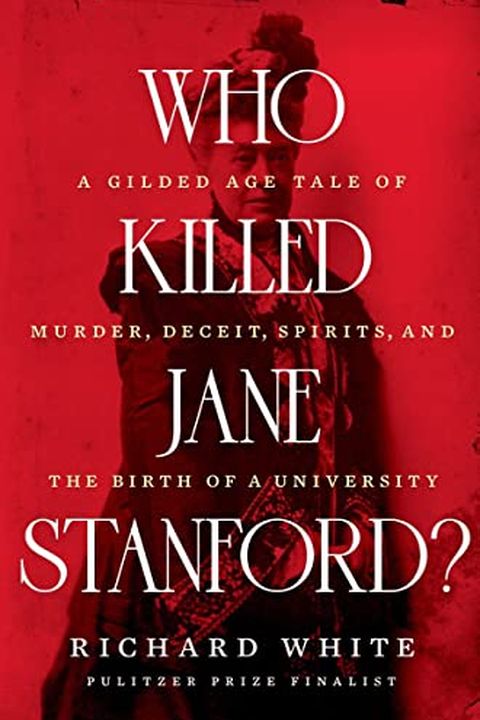 Who Killed Jane Stanford?
A Gilded Age Tale of Murder, Deceit, Spirits and the Birth of a University
Richard White
Uncover the mystery behind the murder of a wealthy spiritualist and philanthropist in this gripping exploration of power, corruption, and conspiracy. Richard White's meticulous research into the death of Jane Stanford exposes the complex web of interests that sought to bury the truth behind her murder. From the eccentricities of Stanford University to the seedy politics and crime of Gilded Age San Francisco, White presents a compelling account of the case and the suspects, all while drawing readers into the fascinating world of one of America's most iconic institutions.
Publish Date
2022-05-17T00:00:00.000Z
2022-05-17T00:00:00.000Z
Recommendations
Thread: The q I get most at readings is: "Do u think David Starr Jordan killed Jane Stanford?" The answer I always say: "I just don't know." This incredibly humane man, phenomenal researcher, & Pulitzer finalist, Richard White, just dedicated a whole book to the question and     
–
source