Sort by
Latest Recommendations First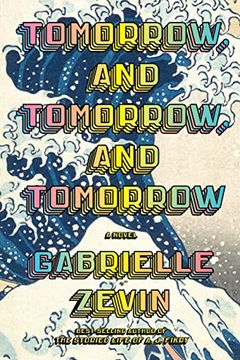 Follow the creative journey of two childhood friends turned video game design partners as they navigate the highs and lows of fame, fortune and heartbreak. From their first blockbuster hit to thirty years of success and betrayal, this novel explores the complexities of identity, disability, and the redemptive power of play. Ultimately, it's a love story unlike any other, filled with heartfelt twists and turns that will leave you captivated until the very end.
@AliceStevo Tomorrow and Tomorrow and Tomorrow by Gabrielle Zevin and Emma Straub's This Time Tomorrow (and her other books) are excellent.     
–
source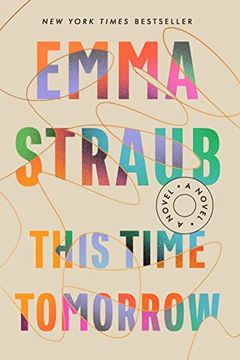 Discover a new twist on time travel and a heartwarming love story with this celebrated New York Times bestseller. As Alice approaches her 40th birthday, she finds herself transported back to her 16th birthday, reunited with her dad in his prime. With a newfound perspective on the past, Alice must decide if there's anything she would change if given the chance. Emma Straub's humor and insight make "This Time Tomorrow" a must-read.
@AliceStevo Tomorrow and Tomorrow and Tomorrow by Gabrielle Zevin and Emma Straub's This Time Tomorrow (and her other books) are excellent.     
–
source
A woman named Sunshine seeks solace by a lake, only to be captured by vampires and imprisoned with a vampire named Constantine. She must tap into her inner strength to survive, but soon realizes Constantine needs her help too. Originally an adult novel, Sunshine is now available in YA, and is a captivating vampire story that will ensnare fans of paranormal books.
@DaemonAAc @hhharlow @robinmckinley Loved this book     
–
source
@DrMaryBurke It's a great title, a great cover, and a wonderful book -     
–
source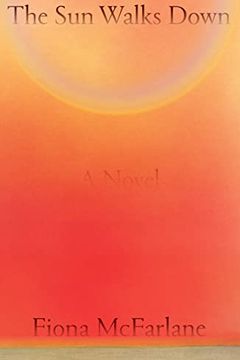 A missing child in a 19th century Australian town unearths the complex relationships of its diverse residents as they search the rugged terrain. The colonial setting is both multicultural and haunted, steeped in unsettling history and diverse perspectives. The search for the child becomes a reflection of the town's struggles with fate, identity, and the eerie power of the sun.
I was mesmerized by Fiona McFarlane's lyrical novel The Sun Walks Down: in 1883 in Fairly, South Australia, a 6-yr-old disappears during a dust storm; we hear from the friends & neighbors who search for him. The cover's stunning & the book will blow you away. Pubs 2/14     
–
source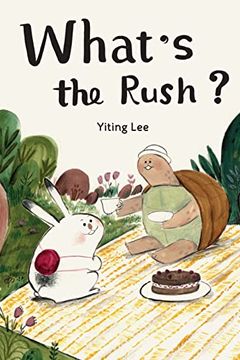 Follow the adventures of Bunny and Turtle in this delightful new picture-book that reimagines Aesop's fable, "The Tortoise and the Hare." Through colorful illustrations, children will learn about the importance of friendship, tolerance, and patience. As Bunny rushes, and Turtle plans, they both learn to accept and appreciate their differences. This heartwarming tale is perfect for parents to read aloud to their little ones and make them understand the value of patience.
I love this picture book—@PAPress is publishing some terrific books for young kids (in addition to their 1000-piecers for jigsaw puzzle fans like me)     
–
source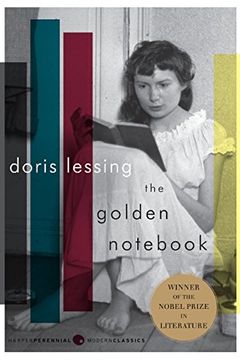 A writer named Anna keeps four notebooks with different covers, each representing a different aspect of her life: her African experiences, political disillusionment, a novel, and a personal diary. As she falls in love with an American writer and faces a mental breakdown, Anna resolves to bring all four notebooks together in a golden notebook. The Golden Notebook is Doris Lessing's most important work, which revolutionized the ideas and feelings of a whole generation of women.
Doris Lessing's The Golden Notebook is only $1.99 for ebooks today. Check out this amazing & important novel about love, friendship, history, feminism, and creativity- this was such an important book for me when I read it in 1962.     
–
source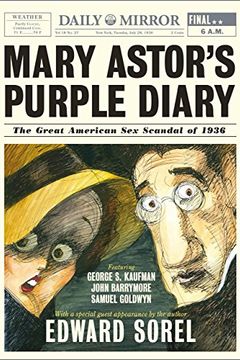 Experience the scandal and intrigue of Hollywood's Golden Age in this hilarious and captivating tale featuring over sixty original illustrations. Cartoonist Edward Sorel's lifelong obsession with Mary Astor's infamous diary, uncovering her extramarital affairs and dramatic custody battle, is brought to life in his signature style. Sorel also delves into Astor's tumultuous life in the limelight as a child star and her teenage love affair with legendary actor John Barrymore. Mary Astor's Purple Diary is a compassionate and witty character study that transcends Hollywood Babylon to become a masterpiece of storytelling.
Fans of illustrator, cartoonist, & caricaturist Edward Sorel's work, fans of books about Hollywood's history, & anyone looking for a light, entertaining & minimally juicy bio that will make you want to watch or rewatch a lot of films from the 40s, this book's for you     
–
source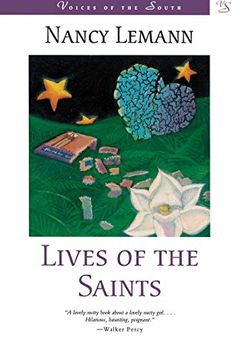 A tale of Violent Love, Breakdowns, Moods, and Felonious Drunkenness that floats from one lush, green, sweltering New Orleans evening to another. This novel follows Louise Brown as she returns home after four years of college in New England and finds herself reimmersed in New Orleans society's "wastrel-youth contingent." At the center of it all is Claude, rumpled, accident prone, and desperate; the only man who can break Louise's heart "into a million pieces on the floor." Lives of the Saints elegiacally and eccentrically inscribes the South's hallmarks of defeat and refuge in a group of people as intense and adrift as one could encounter, marking Nancy Lemann a rising literary star with her debut novel.
@parisreview @krithikavaragur Oh my gosh, I love this novel and have never met anyone who's read it. Way back in 2003 in Book Lust I called it an "elegiac novel of family dysfunction."     
–
source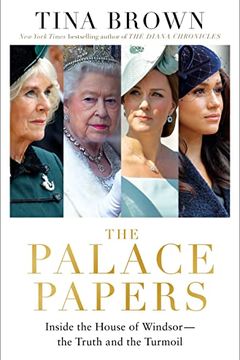 "The Palace Papers" delves deep into the inner workings of the British royal family as they navigated the aftermath of Princess Diana's death and faced new 21st century crises. Tina Brown's sweeping account takes readers on a journey full of powerful revelations, scandals, power plays, love affairs, and betrayals. With remarkable access to royal insiders, Brown explores the tensions between family members, the rise of Kate Middleton, the downfall of Prince Andrew, and Harry and Meghan's decision to step back from their senior royal roles. "The Palace Papers" is an erudite and eye-opening read that will permanently alter how readers view the British monarchy.
I don't believe that some books are guilty pleasures and others are non-guilty ones, but if there ever was a guilty pleasure, this is it. And reader, I loved it     
–
source
The Latecomer by Jean Hanff Korelitz
The Christie Affair by Nina de Gramont
Bewilderment by Richard Powers
Across the River by Kent Babb
The Kingdoms by Natasha Pulley
The Librarian's Stories by Lucy Falcone
Robert E. Lee and Me by Ty Seidule
Rhododendron Pie by Margery Sharp
A Deadly Education by Naomi Novik
Say Nothing by Patrick Radden Keefe
Altered Carbon by Richard Morgan
August Snow by Stephen Mack Jones
Vanessa and Her Sister by Priya Parmar
The Brothers by Stephen Kinzer
There But For The by Ali Smith
The Pattern in the Carpet by Margaret Drabble
The Enchanted April by Elizabeth von Arnim
The Gone-Away World by Nick Harkaway
Pages from the Goncourt Journals by Edmond de Goncourt
They Loved to Laugh by Kathryn Worth
Finding George Orwell in Burma by Emma Larkin
The Odd Woman by Gail Godwin
Disturbances in the Field by Lynne Sharon Schwartz
The True Account by Howard Frank Mosher
The Time of Our Singing by Richard Powers
The Grand Sophy by Georgette Heyer
The Reconstructionist by Josephine Hart
Voyage for Madmen by Peter Nichols
Ethel and Ernest by Raymond Briggs
The Underground Man by Mick Jackson
Love Thy Neighbor by Peter Maass
Warriors Don't Cry by Melba Pattillo Beals
The Dispossessed by Ursula K. le Guin
The Name of the Rose by Umberto Eco
Bailey's Cafe by Gloria Naylor
Industrial Valley by Ruth McKenney
Mrs. Tim Gets a Job by D. E. Stevenson
Mrs. Tim Flies Home by D. E. Stevenson
Mrs. Tim Carries On by D. E. Stevenson
The Young Clementina by D. E. Stevenson
The Feast by Margaret Kennedy, Cathy Rentzenbrink
I Go by Sea, I Go by Land by P. L. Travers
No boats on Bannermere by Geoffrey Trease
Something Light by Margery Sharp
Jake Home by Ruth McKenney