Sort by
Latest Recommendations First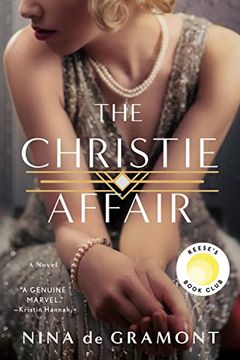 Nina de Gramont's The Christie Affair is a beguiling novel of star-crossed lovers, heartbreak, revenge, and murder—and a brilliant re-imagination of one of the most talked-about unsolved mysteries of the twentieth century.Every story has its secrets.Every mystery has its motives."A long time ago, in another country, I nearly killed a woman. It's a ...
Here I am, fangirling about @NinadeGramont's new novel The Christie Affair, one of the most enjoyable books I read this year.     
–
source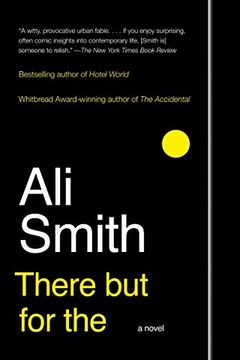 When a dinner-party guest named Miles locks himself in an upstairs room and refuses to come out, he sets off a media frenzy. He also sets in motion a mesmerizing puzzle of a novel, one that harnesses acrobatic verbal playfulness to a truly affecting story. Miles communicates only by cryptic notes slipped under the door. We see him through the eyes ...
@BottlesCansRI She's so good. My favorite is There But For The, which is also a great audio book     
–
source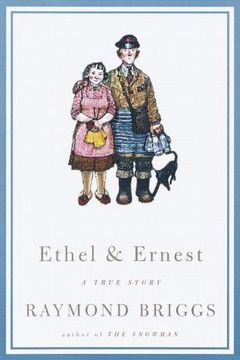 Poignant, funny, and utterly original, Ethel & Ernest is Raymond Briggs's loving depiction of his parents' lives from their first chance encounter in the 1920s until their deaths in the 1970s.Ethel and Ernest are solid members of the working class, part of the generation (Brokaw's "Greatest Generation") that lived through the tumultuous era of the ...
@SimonGuy64 @bookcoverlove Oh oh oh, one of the best books I've ever read. I love it dearly     
–
source
Excellent audio book as well     
–
source
Cornwall, Midsummer 1947. Pendizack Manor Hotel is buried in the rubble of a collapsed cliff. Seven guests have perished, but what brought this strange assembly together for a moonlit feast before this Act of God -- or Man? Over the week before the landslide, we meet the hotel guests in all their eccentric glory: and as friendships form and romance...
Very much enjoyed Margaret Kennedy's splendidly ingenious 1950 novel The Feast (reissued by @FaberBooks), but would suggest you read the forward after you read the book, & not before.     
–
source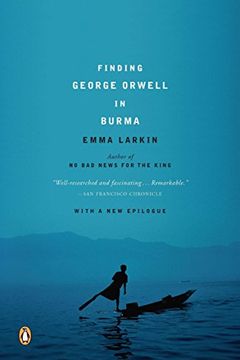 @ds228 @Liz_Mc2 @RohanMaitzen When people talk about Orwell it always makes me want to recommend Emma Larkin's Finding George Orwell in Burma, a really really good book that looks at his novels and memoir in a fascinating way     
–
source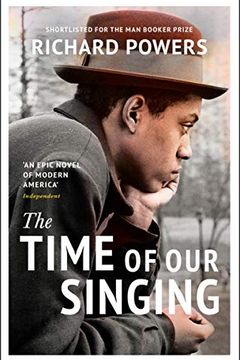 @sibaerisch My favorite of all his books will always be The Time of Our Singing, though     
–
source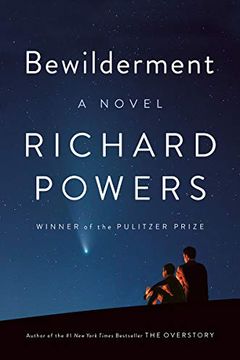 The astrobiologist Theo Byrne searches for life throughout the cosmos while single-handedly raising his unusual nine-year-old, Robin, following the death of his wife. Robin is a warm, kind boy who spends hours painting elaborate pictures of endangered animals. He's also about to be expelled from third grade for smashing his friend in the face. As h...
Oh my gosh, Bewilderment, Richard Powers' new novel, is simply wonderful- get it on order from your local indie right now (out 9/21). It's a real treat     
–
source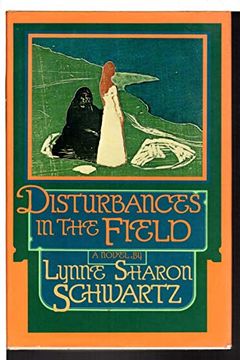 @RohanMaitzen @ds228 I love love love this book and have also read it often.     
–
source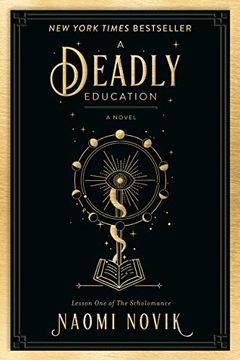 I loved the first book--A Deadly Education--in @naominovik's newest series (and so did the young teen I gave it to); we're both so looking forward to September when the sequel comes out -     
–
source
Rhododendron Pie by Margery Sharp
Mrs. Tim Flies Home by D. E. Stevenson
Mrs. Tim Carries On by D. E. Stevenson
Mrs. Tim Gets a Job by D. E. Stevenson
Something Light by Margery Sharp
August Snow by Stephen Mack Jones
Altered Carbon by Richard Morgan
I Go by Sea, I Go by Land by P. L. Travers
The Brothers by Stephen Kinzer
The Young Clementina by D. E. Stevenson
Voyage for Madmen by Peter Nichols
The Pattern in the Carpet by Margaret Drabble
The Gone-Away World by Nick Harkaway
Pages from the Goncourt Journals by Edmond de Goncourt
The Name of the Rose by Umberto Eco
The Odd Woman by Gail Godwin
The True Account by Howard Frank Mosher
The Reconstructionist by Josephine Hart
The Underground Man by Mick Jackson
They Loved to Laugh by Kathryn Worth
Love Thy Neighbor by Peter Maass
The Dispossessed by Ursula K. le Guin
Bailey's Cafe by Gloria Naylor
Industrial Valley by Ruth McKenney
No boats on Bannermere by Geoffrey Trease
Jake Home by Ruth McKenney