Sort by
Latest Recommendations First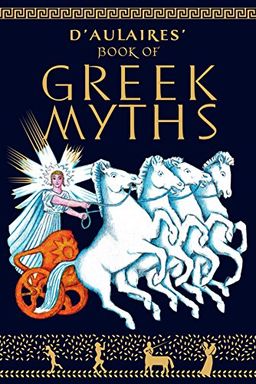 Discover the gods, goddesses, and legendary figures of ancient Greece in this lavishly illustrated book. From mighty Zeus and wise Athena, to the greedy King Midas, these famous myths are brought to life through playful humor and intricate detail by renowned Caldecott award-winning artists. Perfect for readers of all ages, this children's classic has inspired great European literature and art for generations.
D'Aulaire's Book of Greek Myths was a huge fave in our house     
–
source
@Nancy_Pearl Absolutely LOVED this book, big props to @MattKeeley for the rec.     
–
source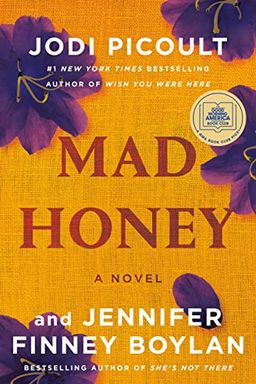 A gripping story about starting over and the secrets we keep. Olivia and Lily both have had to hit the reset button, but when their paths cross, their lives change forever. However, when Lily is found dead, Olivia must confront the truth about her son's involvement and the secrets he's been hiding. Mad Honey is a powerful exploration of love, loss, and the risks we take to find ourselves.
@hsully54 @MegHowrey Both of those books are amazing. And I know how tough it is to stick to reading resolutions!     
–
source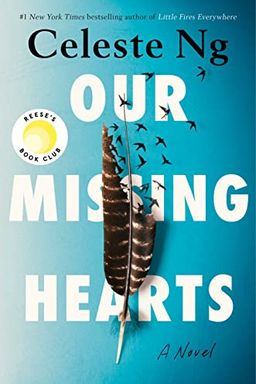 In a world governed by fear, a young boy embarks on a quest to find his mother, a Chinese American poet who left when he was nine. Our Missing Hearts explores the power of art, the lessons we pass down, and the unbreakable bond between parent and child in the face of injustice.
@hsully54 @MegHowrey Both of those books are amazing. And I know how tough it is to stick to reading resolutions!     
–
source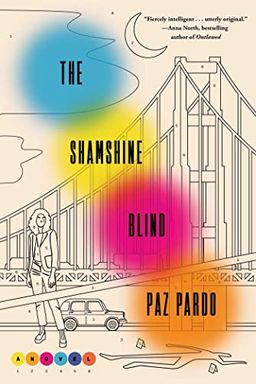 In an alternate 2009, the US has been left behind thanks to Argentina's victory in the Falklands War and their development of "psychopigments" - colorful chemicals that can produce any human emotion. This noir detective story meets sci-fi follows Psychopigment Enforcement Agent Kay Curtida as she uncovers a conspiracy to bring down American democracy. A funny and brooding Latinx Sam Spade narrates this beautifully crafted mash-up, delving into the truth of emotions in a world where they've been weaponized.
Happy First #FridayReads of 2023! I'm reading too many books at once, as per usual, but want to HIGHLY recommend THE SHAMSHINE BLIND by @PazDice (especially to lovers of Ben H. Winters, Jasper Fforde, and Emily Mandel). What are you reading?     
–
source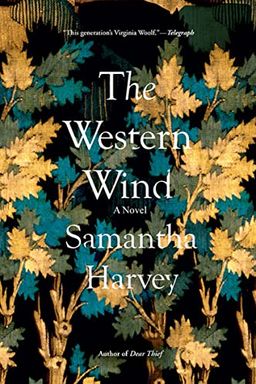 The Western Wind is a gripping tale of faith and guilt set in 1491. Narrated by a local priest, the mystery surrounding a wealthy resident's death unravels through the community's disturbing confessions. Written with eloquence and suspense, this novel is a testament to Samantha Harvey's powerful storytelling abilities.
@Karen_Palmer @HillaryKelly THANK YOU for remembering these, I was just thinking about the Harvey over the weekend. Hillary, THE WESTERN WIND is one of the best books, hands down, ever. Karen and I will not lie to you.     
–
source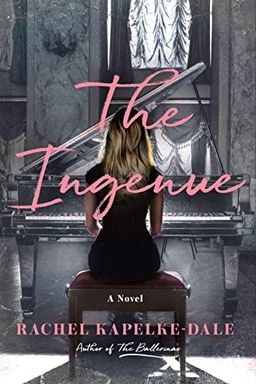 A suspenseful new novel explores family bonds, the pursuit of talent, and the power of revenge. When Saskia Kreis returns home after her mother's death, she discovers her inheritance has gone to a man with whom she shares a complicated history. As she digs for answers, she uncovers a dark and dangerous truth about her past. Set against a post #MeToo landscape, The Ingenue interweaves the complexities of mother-daughter relationships and the price of ambition. This contemporary fairy tale is at once thrilling and poignant, and builds toward a shocking ending.
@mincontro @RKapelkeDale I'm about 1/3 through, really enjoying! I am keeping it as a book to read when I have insomnia so it's taking me a little while to finish (I'm a GOOD sleeper lol)     
–
source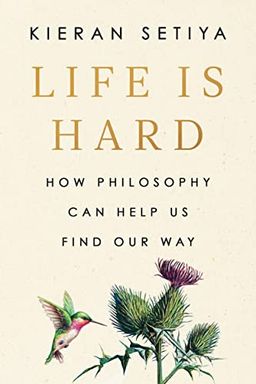 Life Is Hard offers a philosophical map for navigating life's adversities, from personal trauma to the injustice and absurdity of the world. With warmth and accessible humor, Kieran Setiya draws on ancient and modern philosophy, as well as fiction, history, memoir, film, and social science to show us how we can find hope and live well when life is hard. This profound and personal book is a work of solace and compassion for this moment.
@riverheadbooks @KieranSetiya @MartinKuz @csmonitor A beautiful, meaningful, important book     
–
source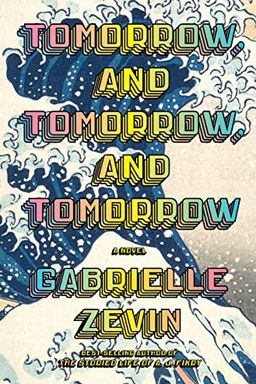 Follow the creative journey of two childhood friends turned video game design partners as they navigate the highs and lows of fame, fortune and heartbreak. From their first blockbuster hit to thirty years of success and betrayal, this novel explores the complexities of identity, disability, and the redemptive power of play. Ultimately, it's a love story unlike any other, filled with heartfelt twists and turns that will leave you captivated until the very end.
@mdbell79 It's a wonderful book     
–
source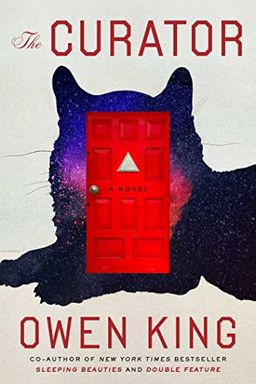 In this Dickensian fantasy novel, Owen King creates a city where cats are revered religious figures and conjurers are wonderful criminals. Dora is a former domestic servant who is obsessed with finding out what happened to her brother. As she becomes the curator of the Museum of Psykical Research, Dora uncovers a monstrous conspiracy that leads her to the edge of worlds. Full of fascinating characters, fantastical twists, and delightful turns, The Curator is a must-read for fans of Susanna Clarke, Mervyn Peake, and Kelly Link.
I've been in a reading slump, happy to say today I picked up THE CURATOR by Owen King (Scribner, 3/23) whic is exactly the book I needed. Alternate world, fairy-tale feels, revolution brewing, and a Society for Psykical Research. Hold my calls. . .     
–
source
The Book of the Most Precious Substance by Sara Gran
On Animals by Susan Orlean
Death at Greenway by Lori Rader-Day
Fight Night by Miriam Toews
Beautiful Country by Qian Julie Wang
The Love Songs of W.E.B. Du Bois by Honoree Fanonne Jeffers
All the Frequent Troubles of Our Days by Rebecca Donner
Seek You by Kristen Radtke
Somebody's Daughter by Ashley C. Ford
Punch Me Up to the Gods by Brian Broome
Things We Lost to the Water by Eric Nguyen
Crying in H Mart by Michelle Zauner
Empire of Pain by Patrick Radden Keefe
Off Our Chests – A Candid Tour Through the World of Cancer by Dr. John Marshall, Liza Marshall
Red Island House by Andrea Lee
The Butchers' Blessing by Ruth Gilligan
The Secret Lives of Church Ladies by Deesha Philyaw
A Ghost in the Throat by Doireann Ní Ghríofa
The Patron Saint of Pregnant Girls by Ursula Hegi
The Black Kids by Christina Hammonds Reed
Friends and Strangers by J. Courtney Sullivan
A Burning by Megha Majumdar
These Women by Ivy Pochoda
The Book of V. by Anna Solomon
The Chiffon Trenches by André Leon Talley
The Book of Longings by Sue Monk Kidd
How Much of These Hills Is Gold by C Pam Zhang
The Faceless Old Woman Who Secretly Lives in Your Home by Joseph Fink
The City We Became by N. K. Jemisin
The Mountains Sing by Nguyễn Phan Quế Mai
Beheld by Tarashea Nesbit
How to Be an Artist by Jerry Saltz
Separation Anxiety by Laura Zigman
Deacon King Kong by James McBride
We Ride Upon Sticks by Quan Barry
The Night Watchman by Louise Erdrich
Sharks in the Time of Saviors by Kawai Strong Washburn
A Beautiful Crime by Christopher Bollen
Such a Fun Age by Kiley Reid
The Cheffe by Marie NDiaye
A Lady in Waiting by Anne Glenconner
Orange World and Other Stories by Karen Russell
Disappearing Earth by Julia Phillips
Girl, Woman, Other by Bernardine Evaristo
Maybe You Should Talk to Someone by Lori Gottlieb
The Other Americans by Laila Lalami
Insomnia by Marina Benjamin
Us Against You by Fredrik Backman
Palm Beach, Finland by Antti Tuomainen
New People by Danzy Senna
Your Face in Mine by Jess Row
Swamplandia! by Karen Russell
Beautiful Children by Charles Bock
The Uncommon Reader by Alan Bennett
Then We Came to the End by Joshua Ferris
The Known World by Edward P. Jones
A Suitable Boy by Vikram Seth
The House of Gucci by Sara G. Forden
Harold and the Purple Crayon by Crockett Johnson
Full Tilt by Dervla Murphy
The Age of Shiva by Manil Suri