Sort by
Latest Recommendations First
A soul-stirring novel about what we choose to keep from our past, and what we choose to leave behind.Olivia McAfee knows what it feels like to start over. Her picture-perfect life—living in Boston, married to a brilliant cardiothoracic surgeon, raising a beautiful son, Asher—was upended when her husband revealed a darker side. She never imagined sh...
@hsully54 @MegHowrey Both of those books are amazing. And I know how tough it is to stick to reading resolutions!     
–
source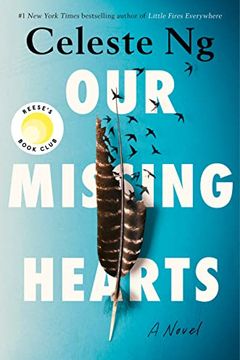 From the #1 bestselling author of Little Fires Everywhere, comes one of the most highly anticipated books of the year – the inspiring new novel about a mother's unbreakable love in a world consumed by fear.Twelve-year-old Bird Gardner lives a quiet existence with his loving but broken father, a former linguist who now shelves books in a university ...
@hsully54 @MegHowrey Both of those books are amazing. And I know how tough it is to stick to reading resolutions!     
–
source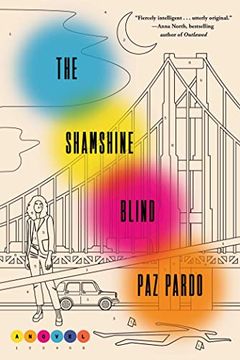 A beguiling blend of noir detective story and science fiction perfect for fans of Michael Chabon and Emily St. John Mandel, this unputdownable debut imagines a world where emotions have been weaponized, and a small-town law enforcement agent uncovers a conspiracy to take down what's left of American democracy.In an alternate 2009, the United States...
Happy First #FridayReads of 2023! I'm reading too many books at once, as per usual, but want to HIGHLY recommend THE SHAMSHINE BLIND by @PazDice (especially to lovers of Ben H. Winters, Jasper Fforde, and Emily Mandel). What are you reading?     
–
source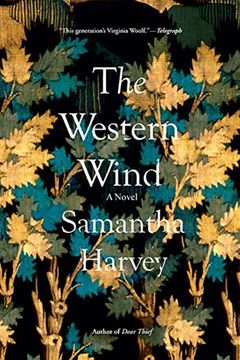 An extraordinary new novel by Samantha Harvey—whose books have been nominated for the Man Booker Prize, the Women's Prize for Fiction (formerly the Orange Prize), and the Guardian First Book Award—The Western Wind is a riveting story of faith, guilt, and the freedom of confession.It's 1491. In the small village of Oakham, its wealthiest and most in...
@Karen_Palmer @HillaryKelly THANK YOU for remembering these, I was just thinking about the Harvey over the weekend. Hillary, THE WESTERN WIND is one of the best books, hands down, ever. Karen and I will not lie to you.     
–
source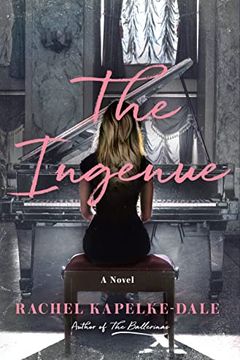 My Dark Vanessa meets The Queen's Gambit in this new novel of suspense about the bonds of family, the limits of talent, the risks of ambition, and the rewards of revenge.When former piano prodigy Saskia Kreis returns home to Milwaukee after her mother's unexpected death, she expects to inherit the family estate, the Elf House. But with the discover...
@mincontro @RKapelkeDale I'm about 1/3 through, really enjoying! I am keeping it as a book to read when I have insomnia so it's taking me a little while to finish (I'm a GOOD sleeper lol)     
–
source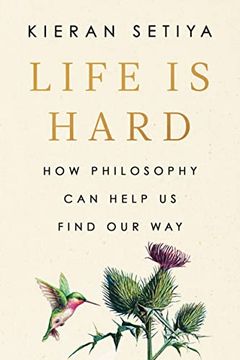 NAMED A BEST BOOK OF THE YEAR BY THE NEW YORKER AND THE ECONOMIST "Life Is Hard is a humane consolation for challenging times. Reading it is like speaking with a thoughtful friend who never tells you to cheer up, but, by offering gentle companionship and a change of perspective, makes you feel better anyway." --The New York Times Book Review There ...
@riverheadbooks @KieranSetiya @MartinKuz @csmonitor A beautiful, meaningful, important book     
–
source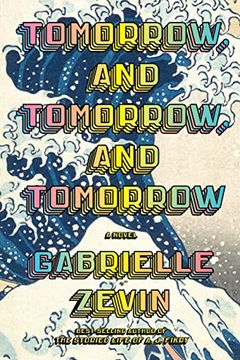 In this exhilarating novel by the best-selling author of The Storied Life of A. J. Fikry two friends--often in love, but never lovers--come together as creative partners in the world of video game design, where success brings them fame, joy, tragedy, duplicity, and, ultimately, a kind of immortality.On a bitter-cold day, in the December of his juni...
@mdbell79 It's a wonderful book     
–
source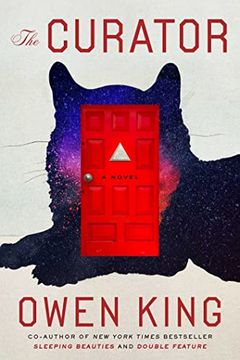 From New York Times bestselling author Owen King comes a Dickensian fantasy of illusion and charm where cats are revered as religious figures, thieves are noble, scholars are revolutionaries, and conjurers are the most wonderful criminals you can imagine....
I've been in a reading slump, happy to say today I picked up THE CURATOR by Owen King (Scribner, 3/23) whic is exactly the book I needed. Alternate world, fairy-tale feels, revolution brewing, and a Society for Psykical Research. Hold my calls. . .     
–
source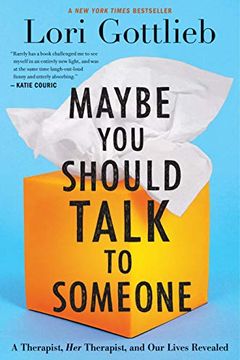 @LoriGottlieb1 I'd already taken so many tiny steps before reading your book, BUT: #MaybeYouShouldTalktoSomeone illuminated how essential support is and how hard professional counselors/psychologists work to maintain the strength to provide that support.     
–
source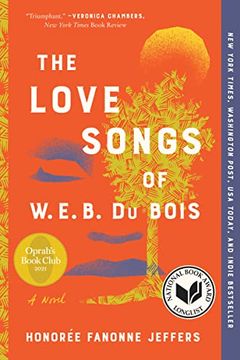 INSTANT NEW YORK TIMES BESTSELLERONE OF BARACK OBAMA'S FAVORITE BOOKS OF 2021AN OPRAH BOOK CLUB SELECTIONWINNER OF THE NATIONAL BOOK CRITICS CIRCLE AWARD FOR FICTION The 2020 NAACP Image Award-winning poet makes her fiction debut with this National Book Award-longlisted, magisterial epic--an intimate yet sweeping novel with all the luminescence and...
Nonfiction: ALL THE FREQUENT TROUBLES OF OUR DAYS by @RRRDonner Fiction: THE LOVE LETTERS OF W.E.B. DUBOIS by @BlkLibraryGirl and yes, these books are from the past year but I've recommended them both more than all the books I've recommended in the previous nine years     
–
source
On Animals by Susan Orlean
Punch Me Up to the Gods by Brian Broome
The Book of the Most Precious Substance by Sara Gran
Death at Greenway by Lori Rader-Day
Fight Night by Miriam Toews
Beautiful Country by Qian Julie Wang
All the Frequent Troubles of Our Days by Rebecca Donner
Seek You by Kristen Radtke
Somebody's Daughter by Ashley C. Ford
A Ghost in the Throat by Doireann Ní Ghríofa
Off Our Chests – A Candid Tour Through the World of Cancer by Dr. John Marshall, Liza Marshall
Crying in H Mart by Michelle Zauner
Empire of Pain by Patrick Radden Keefe
How Much of These Hills Is Gold by C Pam Zhang
Red Island House by Andrea Lee
The Butchers' Blessing by Ruth Gilligan
The Patron Saint of Pregnant Girls by Ursula Hegi
The Black Kids by Christina Hammonds Reed
Friends and Strangers by J. Courtney Sullivan
A Burning by Megha Majumdar
These Women by Ivy Pochoda
The Chiffon Trenches by André Leon Talley
The Book of V. by Anna Solomon
Orange World and Other Stories by Karen Russell
The Book of Longings by Sue Monk Kidd
Disappearing Earth by Julia Phillips
The Faceless Old Woman Who Secretly Lives in Your Home by Joseph Fink
The City We Became by N. K. Jemisin
The Other Americans by Laila Lalami
The Mountains Sing by Nguyễn Phan Quế Mai
Beheld by Tarashea Nesbit
How to Be an Artist by Jerry Saltz
Separation Anxiety by Laura Zigman
Deacon King Kong by James McBride
We Ride Upon Sticks by Quan Barry
The Night Watchman by Louise Erdrich
Sharks in the Time of Saviors by Kawai Strong Washburn
A Beautiful Crime by Christopher Bollen
Such a Fun Age by Kiley Reid
The Cheffe by Marie NDiaye
A Lady in Waiting by Anne Glenconner
Girl, Woman, Other by Bernardine Evaristo
Palm Beach, Finland by Antti Tuomainen
Us Against You by Fredrik Backman
Insomnia by Marina Benjamin
New People by Danzy Senna
Harold and the Purple Crayon by Crockett Johnson
Your Face in Mine by Jess Row
A Suitable Boy by Vikram Seth
Swamplandia! by Karen Russell
Full Tilt by Dervla Murphy
The Age of Shiva by Manil Suri
The Uncommon Reader by Alan Bennett
Then We Came to the End by Joshua Ferris
Beautiful Children by Charles Bock
The Known World by Edward P. Jones
The House of Gucci by Sara G. Forden