Sort by
Latest Recommendations First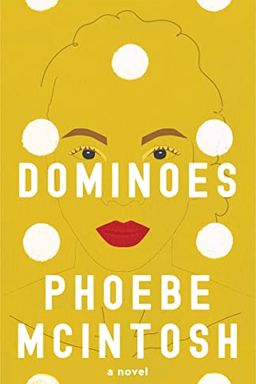 Hello, I have a GREAT book for you #Dominoes by #PhoebeMcIntosh is warm, fun, sweet - and ALSO about the British slave trade and its legacy in 2023. I found it educational and humbling and I really CARED about the characters. Unusual and hopeful 😍😍😍😍😍😍😍 #MarianRecommends     
–
source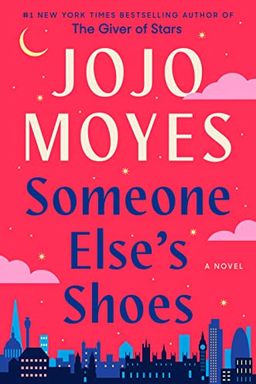 Hello! I must INSIST that you read the new @jojomoyes book asap! #SomeoneElsesShoes is SO MUCH FUN 🎉 BEAUTIFUL about female friendship & BRILLIANT on being a woman of a certain age who won't take any more SHITE! It was EXHILARATEN and I L😍VED it!!!     
–
source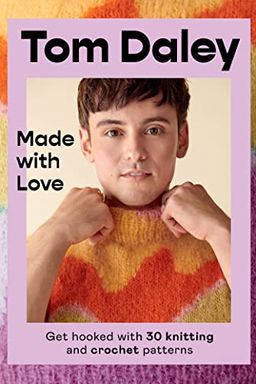 Gold medal-winning Olympic diver and LGBTQ icon Tom Daley shares thirty exclusive knitting and crocheting patterns in his book. During the Covid lockdown, Daley picked up his new favorite hobby and often used it to calm his nerves during the Tokyo Olympics. Many of his projects are adorable toys or clothes for his toddler son, but his book offers a range of projects for adults and kids, as well as home decor. Daley's charming personality shines through these bespoke and full-color projects, making yarn crafts cool again.
THIS lovely knitting book #MadeWithLove from lovely young fellit Tom Daley is all I'm able to read right now - but it really is GORGEOUS 💕Very helpful and friendly 😊😊😊😊 If you're 'Knit Curious' I'd recommend it (The knitting is a GREAT help to me at This Current Time 😊)     
–
source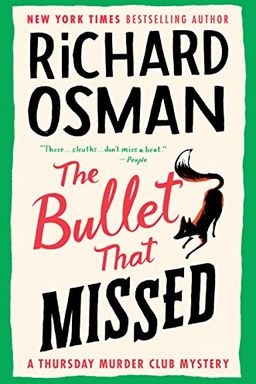 Murder, mystery, and mayhem ensue in this gripping read. The Thursday Murder Club finds themselves hot on the trail of two murders, ten years apart, while also facing a new nemesis with a deadly mission. With new allies and unforeseen challenges, can they unravel the mystery and catch the killer before it's too late?
THIS BOOK 😍😍😍😍 Is SO BEAUTIFUL #TheBulletThatMissed by beloved pal @richardosman is a VERY special thing. Such AFFECTION he has for his characters. In his books I feel safe and happy Also! For a crime novel there is so much LOVE. His writing is tender, hopeful & forgiving     
–
source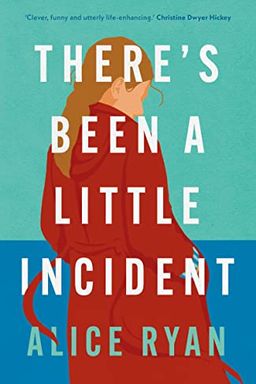 A heartwarming debut novel from an Irish writer that explores family, grief, and how we support each other through tough times. When Molly Black disappears, her family comes together to figure out what happened. Told through multiple perspectives, this book deals with grief in a relatable and humorous way. A must-read for anyone looking for a touching and uplifting story.
Oh #TheresBeenALittleIncident is a BEAUTIFUL book. You know how I love books about family? Well, this is so WARM and fun and sad and beautiful and I recommend HIGHLY #MarianRecommends     
–
source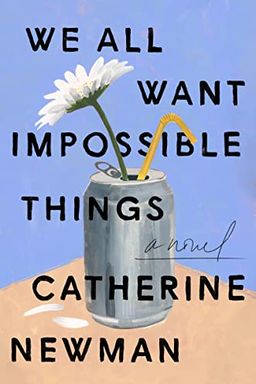 This novel is a heartwarming celebration of life, friendship, and the power of memories. Two best friends, who have seen each other through everything, navigate terminal illness with unwavering support and love. With humor and compassion, this book reminds us to cherish every moment and embrace our imperfections. Perfect for fans of Nora Ephron and Sorrow & Bliss, this debut is smart, funny, and deeply moving. A must-read for anyone who values the beauty of friendship.
I am SICK with jealousy of her talent. SICK It's one of my most favourite books EVER. Comforting, SO funny, moving but never mawkish and PACKED with all kinds of love ❤️❤️❤️❤️❤️❤️❤️❤️❤️❤️❤️❤️❤️❤️❤️❤️❤️❤️❤️     
–
source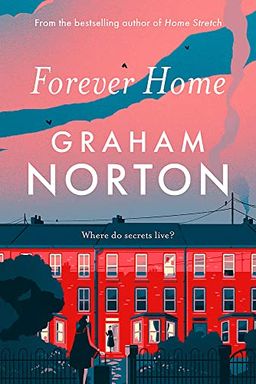 "Forever Home" tells the story of Carol, a divorced teacher in Ireland who finds unexpected love and belonging in a new relationship, despite local speculation and rumors about her partner's past. When tragedy strikes, Carol is forced to confront long-kept secrets and difficult relationships with her partner's children, leading to a deeper understanding of truth, self-preservation, and the bonds between mothers and daughters. This darkly comic novel will keep readers on the edge of their seats until the very end.
Oh my GOD #ForeverHome by @grahnort is FABULOUS 🎉 An absolute rollercoaster! His skill at gimlet-eyed observation and nuanced charactisation is Chefs Kiss but this book is SO FUNNY. A black comedy for sure but I LOL'd several times. He also makes it v moving. It's a DELIGHT     
–
source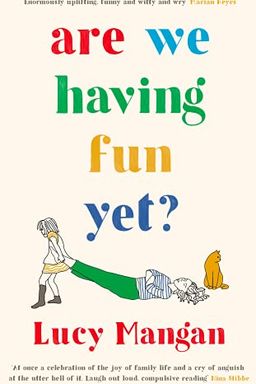 Join Liz on her quest for peace and quiet with her cat, Henry, by her side. However, her wild family, friends, and coworkers refuse to give her a break. With demands ranging from the mundane to the absurd, Liz navigates the storms of modern life to find just one moment to herself in this humorous and relatable read.
I wholeheartedly recommend #AreWeHavingFunYet by the clever and hilarious @LucyMangan. It's such a funny book but it's SO MUCH MORE. It's really a book about love, in its many different forms. I love it with my WHOLE HEART #MarianRecommends     
–
source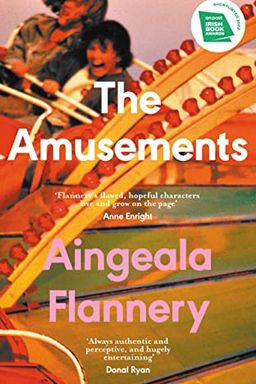 "Escape the nostalgia of a seaside town where the past pulls visitors back, but local teen Helen dreams of something more. In 'The Amusements', follow the Grant and Swaine families over three decades as they navigate the tides that pull their lives in unexpected directions. This luminous and unforgettable story offers a brilliantly observed portrait of a small-town community."
Excuse me, hello, THIS BOOK 😍😍😍 #TheAmusements by @missflannery is EVERYTHING. The characters are painfully, beautifully real, the writing is IMPECCABLE. Brutally honest about what we want for ourselves versus what we actually get, I LOVED it #MarianRecommends     
–
source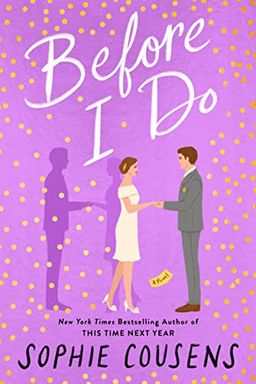 This book explores the dilemma of 'the one that got away' showing up the night before your wedding day. Head-in-the-stars Audrey is set to marry Josh, a down-to-earth man who is the opposite of her. While they have a healthy and stable relationship, Audrey begins to question if Josh is truly The One. When Fred, Audrey's What If? guy, appears at the wedding rehearsal dinner, Audrey finds herself torn between two men. As the wedding day approaches and everything begins to go wrong, Audrey wonders if fate is trying to stop her from making a mistake or if destiny has a twisted sense of humor.
I've spent the last few days hiding out in this sweet SWEET book by @SophieCous. It's romantic and wise and comforting and LOVELY Out in September. Apparently she's written 2 others, I'm off to order them #BeforeIDo #MarianRecommends     
–
source
The Night Ship by Jess Kidd
The Year of Miracles by Ella Risbridger
Storm by Stephanie Merritt
Did Ye Hear Mammy Died? by Séamas O'Reilly
The Shark And The Scar by
Holding Her Breath by Eimear Ryan
London, With Love by Sarra Manning
One Day I Shall Astonish the World by Nina Stibbe
Assembly by Natasha Brown
The Dark by Emma Haughton
The Very Nice Box by Eve Gleichman, Laura Blackett
What White People Can Do Next by Emma Dabiri
Just Last Night by Mhairi McFarlane
Before the Ruins by Victoria Gosling
Twilight Together by Ruth Medjber
The Boldness of Betty by Anna Carey
Quite by Claudia Winkleman
More Than a Woman by Caitlin Moran
When No One Is Watching by Alyssa Cole
A Ghost in the Throat by Doireann Ní Ghríofa
As You Were by Elaine Feeney
How Do We Know We're Doing It Right by Pandora Sykes
Untitled Sophie White 2 by Sophie White
It Started with a Secret by Jill Mansell
Execution by S. J. Parris
Pretending by Holly Bourne
Hamnet by Maggie O'Farrell
One Hundred and Fifty-Two Days by Giles Paley-Phillips
Separation Anxiety by Laura Zigman
Writers & Lovers by Lily King
Seven Letters by J. P. Monninger
Know My Name by Chanel Miller
Filter This by Sophie White
Supper Club by Lara Williams
A Fatal Inheritance by Rachel Rhys
Elsewhere by Rosita Boland
Show Them a Good Time by Nicole Flattery
Professor Chandra Follows His Bliss by Rajeev Balasubramanyam
The Importance of Being Aisling by Emer McLysaght
The Spy and the Traitor by Ben MacIntyre
Straying by Molly McCloskey
All In by Simona Ahrnstedt
Someone at a Distance by Dorothy Whipple