Sort by
Latest Recommendations First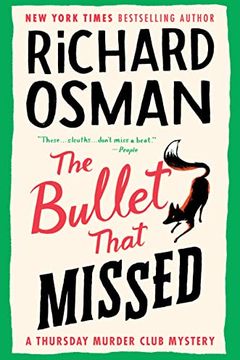 It is an ordinary Thursday, and things should finally be returning to normal.Except trouble is never far away where the Thursday Murder Club are concerned. A local news legend is on the hunt for a sensational headline, and soon the gang are hot on the trail of two murders, ten years apart.To make matters worse, a new nemesis pays Elizabeth a visit,...
THIS BOOK 😍😍😍😍 Is SO BEAUTIFUL #TheBulletThatMissed by beloved pal @richardosman is a VERY special thing. Such AFFECTION he has for his characters. In his books I feel safe and happy Also! For a crime novel there is so much LOVE. His writing is tender, hopeful & forgiving     
–
source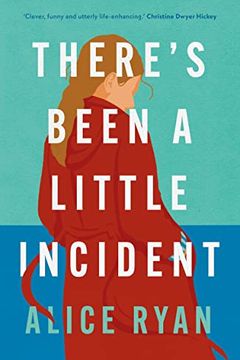 A witty and warm debut novel from a young Irish writer. A story of family, grief, and the ways we come together when all seems lost.Molly Black has disappeared. She's been a bit flighty since her parents died, but this time – or so says her hastily written note – she's gone for good.That's why the whole Black clan – from Granny perched on the print...
Oh #TheresBeenALittleIncident is a BEAUTIFUL book. You know how I love books about family? Well, this is so WARM and fun and sad and beautiful and I recommend HIGHLY #MarianRecommends     
–
source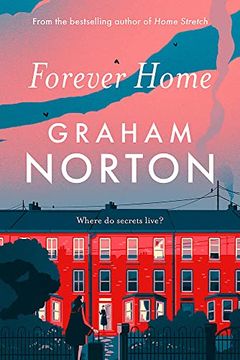 Carol is a divorced teacher living in a small town in Ireland, her only son now grown. A second chance at love brings her unexpected connection and belonging. The new relationship sparks local speculation: what does a woman like her see in a man like that? What happened to his wife who abandoned them all those years ago? But the gossip only serves ...
Oh my GOD #ForeverHome by @grahnort is FABULOUS 🎉 An absolute rollercoaster! His skill at gimlet-eyed observation and nuanced charactisation is Chefs Kiss but this book is SO FUNNY. A black comedy for sure but I LOL'd several times. He also makes it v moving. It's a DELIGHT     
–
source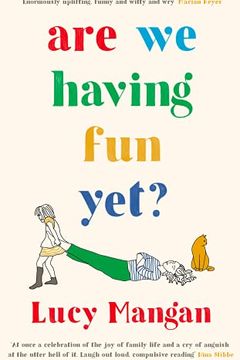 Meet Liz: all she wants is some peace and quiet so she can read a book with her cat Henry, love of her life, by her side. But trampling all over this dream is a group of wild things also known as Liz's family. Namely:Richard - a man, a husband, no serious rival to Henry.Thomas - their sensitive seven year old son, for whom life is a bed of pain alr...
I wholeheartedly recommend #AreWeHavingFunYet by the clever and hilarious @LucyMangan. It's such a funny book but it's SO MUCH MORE. It's really a book about love, in its many different forms. I love it with my WHOLE HEART #MarianRecommends     
–
source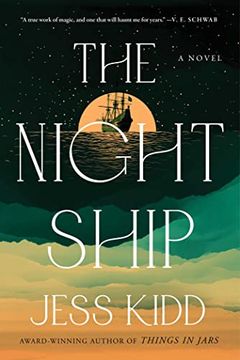 Based on a true story, an epic historical novel from the award-winning author of Things in Jars that illuminates the lives of two characters: a girl shipwrecked on an island off Western Australia and, three hundred years later, a boy finding a home with his grandfather on the very same island.1629: A newly orphaned young girl named Mayken is bound ...
I'm MORTIFIED by how long it's taken me to read a book by Jess Kidd. Even more so now that I've read #TheNightShip. It's MAGNIFICENT. Historical novel, 2 timelines, WHOLLY convincing, immersive, spellbinding. I'm BEGGING you to read it. BEGGING Out August 22 #MarianRecommends     
–
source
The brand new psychological thriller from the Sunday Times bestselling author Not to be missed!...
I LOVED THIS BOOK SO SO MUCH!!! Glamorous, rich, AWFUL people getting their various comeuppances!!! It is DELICIOUS     
–
source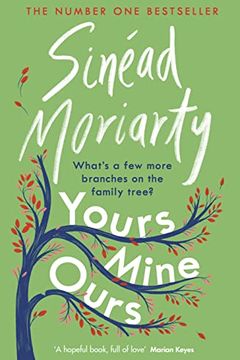 The new No. 1 bestselling novel from the author of About Us, Seven Letters and The Baby Trail_______________________What's another branch on the family tree?Things are finally looking up for Anna. Seventeen miserable years of marriage to man-child Connor have left her drained and ready for a new start. So when they separate, she couldn't be more th...
@sinead_moriarty writes consistently EXCELLENT novels about contemporary life but imo #YoursMineOurs is her best to date. A thoughtful, nuanced exploration of the very real dilemmas of a blended family. There are no trite solutions but it's still a hopeful book, full of love     
–
source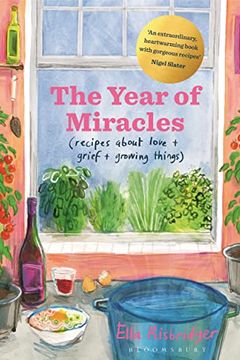 "A gift to readers and cooks alike ... wise and tender, a reminder that however gloomy your situation, the world abounds in beauty, should you choose to see it."--The Washington Post"Exuberant, unstoppable, and triumphantly on the side of love and life in the face of death and loss and grief."--VoxFrom the author of Midnight Chicken Ella Risbridger...
Today I got my hair colour done, a LENGTHY task. Instead of working I read this BEAUTIFUL, COMFORTING book. A recovery-from-grief memoir as well as a comfort food recipe book, #TheYearOfMiracles by Ella Risbridger is about love, friendship, cooking, eating and most of all, HOPE     
–
source
"A quirky, deeply satisfying, whip-smart debut that critiques corporate culture and male entitlement while also offering a heartfelt look at how to work through grief. Meticulously constructed and truly original—I inhaled it."—Jami Attenberg, author of All This Could Be YoursFor fans of Eleanor Oliphant Is Completely Fine and Severance: an offbeat,...
Hello 👋 I LOVED this book 😍 #AVeryNiceBox is ORIGINAL. Unsettling but entertaining. I was never sure what was really going on but I remained GRIPPED. First I thought it was a satire on modern workplaces, then a romance, then... Out 26.7.22 #MarianRecommends @VERVE_Books     
–
source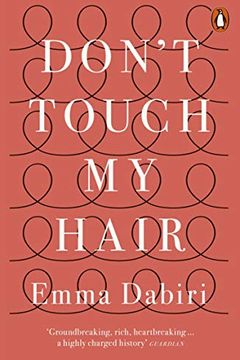 #MarianRecommends Also, it's a short book if that helps? Also, her first book #DontTouchMyHair was a real eye-opener for me, absolutely fascinating (and shaming). One of its achievements was to examine racism through the prism of 'female beauty' #MarianRecommends that one too 😊     
–
source
Assembly by Natasha Brown
The Dark by Emma Haughton
What White People Can Do Next by Emma Dabiri
A Ghost in the Throat by Doireann Ní Ghríofa
Hamnet by Maggie O'Farrell
Just Last Night by Mhairi McFarlane
Before the Ruins by Victoria Gosling
The Boldness of Betty by Anna Carey
Quite by Claudia Winkleman
More Than a Woman by Caitlin Moran
When No One Is Watching by Alyssa Cole
Supper Club by Lara Williams
Filter This by Sophie White
How Do We Know We're Doing It Right by Pandora Sykes
Execution by S. J. Parris
It Started with a Secret by Jill Mansell
Untitled Sophie White 2 by Sophie White
Pretending by Holly Bourne
One Hundred and Fifty-Two Days by Giles Paley-Phillips
Writers & Lovers by Lily King
Separation Anxiety by Laura Zigman
As You Were by Elaine Feeney
Show Them a Good Time by Nicole Flattery
Seven Letters by J. P. Monninger
Know My Name by Chanel Miller
A Fatal Inheritance by Rachel Rhys
The Importance of Being Aisling by Emer McLysaght
Elsewhere by Rosita Boland
Professor Chandra Follows His Bliss by Rajeev Balasubramanyam
Straying by Molly McCloskey
All In by Simona Ahrnstedt