Sort by
Latest Recommendations First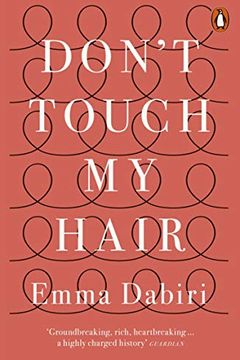 #MarianRecommends Also, it's a short book if that helps? Also, her first book #DontTouchMyHair was a real eye-opener for me, absolutely fascinating (and shaming). One of its achievements was to examine racism through the prism of 'female beauty' #MarianRecommends that one too 😊     
–
source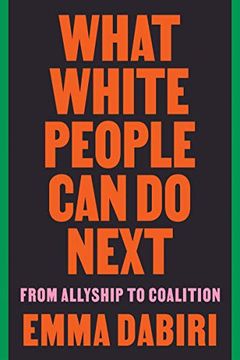 In the spirit of We Should All Be Feminists and How to Be an Antiracist, a poignant and sensible guide to questioning the meaning of whiteness and creating an antiracist world from the acclaimed historian and author of Twisted.Vital and empowering What White People Can Do Next teaches each of us how to be agents of change in the fight against racis...
I read the EXCELLENT, educational #WhatWhitePeopleCanDoNext a while ago. It's GREAT! Irish writer @EmmaDabiri knows so MUCH, writing with clarity and passion to deconstruct mythology around race and offering a way forward. I want to be a better ally. This book is very HELPFUL     
–
source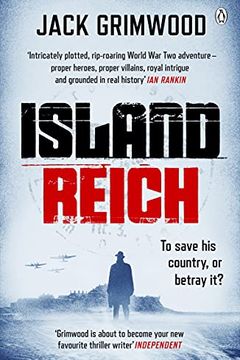 The rich, atmospheric WWII thriller from the award-winning author of Moskva and Nightfall Berlin, perfect for fans of Simon Scarrow's BLACKOUT'Intricately plotted, rip-roaring World War Two adventure - proper heroes, proper villains, royal intrigue and grounded in real history' IAN RANKIN_________July, 1940. The Nazis launch their invasion of Brita...
GREAT book for yiz! #IslandReich by @JonCG (he also wrote equally FABALISS Moskva and Nightfall Berlin), an utterly UNPUTDOWNABLE WW2 spy novel is FULL of atmosphere, suspense and political intrigue Out in paperback 28.10.21! #MarianRecommends     
–
source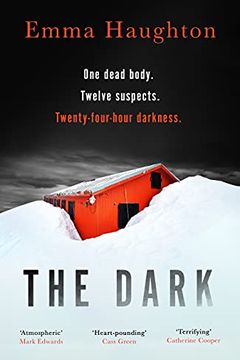 ONE DEAD BODYTWELVE SUSPECTSTWENTY-FOUR-HOUR DARKNESSIn the most inhospitable environment - cut off from the rest of the world - there's a killer on the loose.A&E doctor Kate North has been knocked out of her orbit by a personal tragedy. So when she's offered the chance to be an emergency replacement at the UN research station in Antarctica, she ju...
Mon amies, have I got a book for yiz!!!! #TheDark by @Emma_Haughton is a locked room thriller set in ANTARCTICA. I cannot TELL you how much I enjoyed it! Great characterisation, *possible* unreliable narrator, increasingly tense plot and SO MUCH ice ❄ #MarianRecommends     
–
source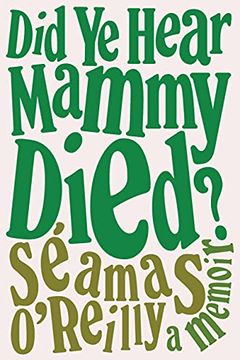 A heart-warming and hilarious family memoir of growing up as one of eleven siblings raised by a single dad in Northern Ireland at the end of the Troubles. After the untimely death of his mother, five-year old Seamas and his ten (TEN!) siblings were left to the care of their loving but understandably beleaguered father. In this thoroughly delightful...
Here's my report on #DidYouHearMammyDied by @shockproofbeats A) I laughed until I choked B) I cried BUCKETS C) I have NEVER been so CHARMED D) I fell in GIANT LOVE with Daddy O'Reilly Seriously, this is a rare and beautiful book #MarianRecommends     
–
source
I don't know the lad but I LOVED the book!     
–
source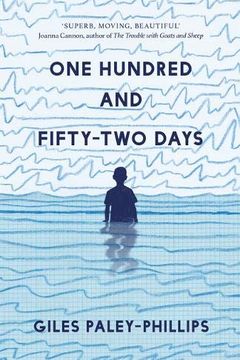 He will be allowed to visit his mother soon. His mother who is terminally ill, his mother who he has been barred from seeing as he recovers from his own bout of pneumonia.Until then, with the help of his physiotherapist Freya, he must navigate his increasingly empty and isolated existence: his father, who finds solace in the bottom of a glass; his ...
I absolutely adored this book! #MarianRecommends     
–
source
This book!!!!!!! It's AAMMMMAAAAZZZZZZZING!!!!!!!!     
–
source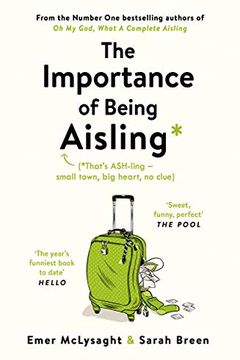 It's SUCH a beautiful, uplifting, funny book 😍😍😍😍😍😍😍😍😍😍😍😍     
–
source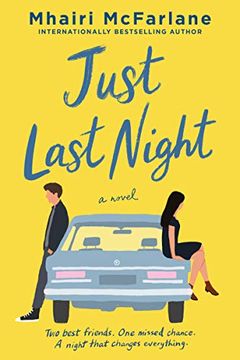 Its absolutely WONDERFUL ❤❤❤ @MhairiMcF is a genius at writing friendships, romantic love, emotions and dialogue, she deserves much more praise than she gets. I've loved all of her books but #LastNight is magnificent, I ADORED every word of it #MarianRecommends     
–
source
Great review of a great book     
–
source
A Ghost in the Throat by Doireann Ní Ghríofa
The Boldness of Betty by Anna Carey
Quite by Claudia Winkleman
Execution by S. J. Parris
How Do We Know We're Doing It Right by Pandora Sykes
More Than a Woman by Caitlin Moran
Writers & Lovers by Lily King
All In by Simona Ahrnstedt
When No One Is Watching by Alyssa Cole
Untitled Sophie White 2 by Sophie White
Pretending by Holly Bourne
Separation Anxiety by Laura Zigman
Filter This by Sophie White
As You Were by Elaine Feeney
Show Them a Good Time by Nicole Flattery
Hamnet by Maggie O'Farrell
It Started with a Secret by Jill Mansell
Know My Name by Chanel Miller
Seven Letters by J. P. Monninger
Supper Club by Lara Williams
Elsewhere by Rosita Boland
Professor Chandra Follows His Bliss by Rajeev Balasubramanyam
A Fatal Inheritance by Rachel Rhys
Straying by Molly McCloskey