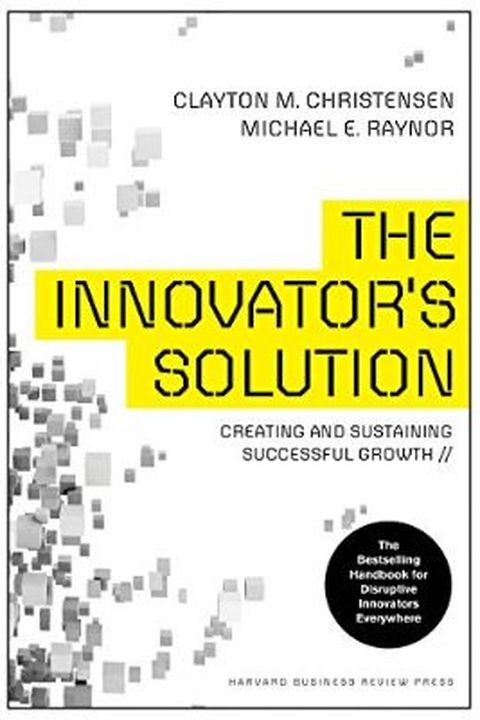 The Innovator's Solution
Creating and Sustaining Successful Growth
Clayton M. Christensen
"The Innovator's Solution" by Clayton M. Christensen and Michael Raynor is a groundbreaking book about how companies can move beyond the Innovator's Dilemma and become disruptors themselves. With updated examples and new chapters, this revised edition is more relevant than ever for today's rapidly changing business landscape. Discover the crucial business decisions necessary for achieving disruptive growth and develop your own growth engine with the advice of these respected authors. An important addition to any innovation library and a must-read for entrepreneurs and business builders.
Publish Date
2003-09-01T00:00:00.000Z
2003-09-01T00:00:00.000Z
Recommendations
Required reading for business-owners and investors. Shows how technology improves faster than people's ability to use it, so when someone says a technology is "not good enough", add "yet" and prepare for disruption.     
–
source