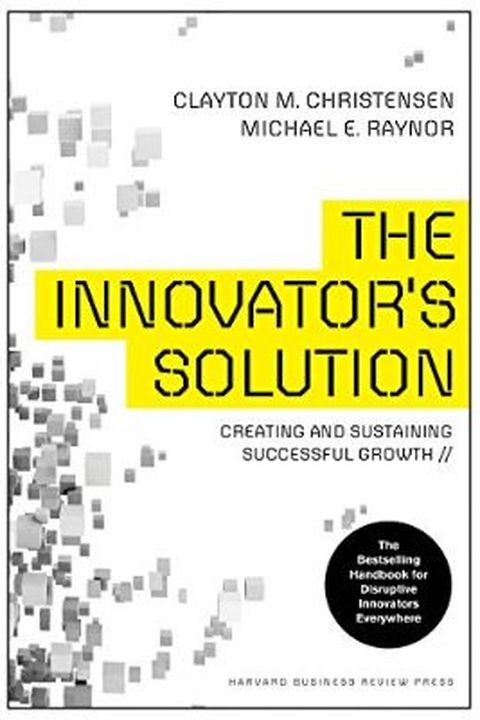 The Innovator's Solution
Creating and Sustaining Successful Growth
Clayton M. Christensen
A seminal work by bestselling author Clayton M. Christensen, now updated with fresh examples.In the international bestseller The Innovator's Dilemma, Clayton Christensen exposed the Achilles' heel of many companies: by ignoring the disruptive technologies that evolve to displace them, they help initiate their own demise. In The Innovator's Solution...
Publish Date
2013
November 19
First Published in 2003
Recommendations
Required reading for business-owners and investors. Shows how technology improves faster than people's ability to use it, so when someone says a technology is "not good enough", add "yet" and prepare for disruption.     
–
source