Sort by
Latest Recommendations First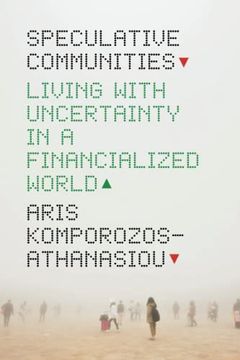 Explore how speculation has moved beyond financial markets to shape fundamental aspects of our social and political lives in Speculative Communities by Aris Komporozos-Athanasiou. This book delves into the ways that ordinary people are making exceptional decisions, such as political votes, based on the speculative promise of a new, more uncertain future. By examining how social media platforms enable and amplify our volatile wagers, Komporozos-Athanasiou shows how finance has become the model for society writ large. Discover how even our methods of building community have shifted to the speculative realm and how this "connect first, ask questions later" approach is shaping our daily lives.
These ideas are influenced by the book I am reading "Speculative Communities: Living with Uncertainty in a Financialzed World" by @ariskomporozos suggested to me by @iancr. Im still working through this fascinating book but here are some initial thoughts...     
–
source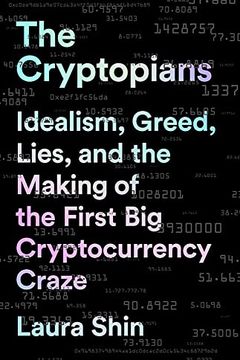 The Cryptopians
Idealism, Greed, Lies, and the Making of the First Big Cryptocurrency Craze
Discover the fascinating story of the visionaries, inventors, and entrepreneurs who fought to make cryptocurrencies like Bitcoin and Ethereum accessible to everyone. Explore the turbulent but exciting world of decentralized networks and their potential to upend traditional financial systems. Laura Shin offers an inside look into the rise of Ethereum and its creators, including the brilliant and controversial Vitalik Buterin, Joe Lubin, and Charles Hoskinson. Uncover the deeply personal stakes in this revolution, where vast riches and power await those who can shape the future of money and culture.
I was privileged to get to read a pre-release of @laurashin amazing book on the story of Ethereum - The Cryptopians. I loved it. Here is my review for the book:     
–
source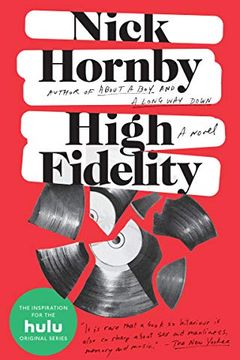 A music-obsessed man named Rob has just been dumped by his girlfriend Laura. Rob copes with the breakup by creating a list of his top 5 most memorable split-ups, but Laura isn't on it. As he navigates single life, Rob realizes he can't move on from Laura and begins to question his choices in love and life. Follow along as Rob grapples with the big questions of relationships and personal identity.
@ritholtz One of my favourite books of all time     
–
source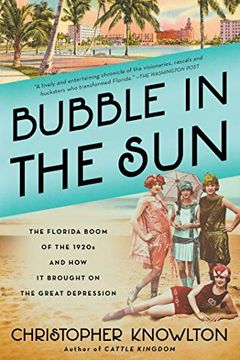 Bubble in the Sun
The Florida Boom of the 1920s and How It Brought on the Great Depression
Experience the excess and excitement of 1920s Florida, where the largest human migration in American history took place. In Bubble in the Sun, author Christopher Knowlton uncovers the grand visions and darker side of Coral Gables, Boca Raton, Miami Beach, and more, as tycoons, crooks, and celebrities descended upon the state in search of wealth and decadence. But at what cost? Knowlton reveals the enormous toll this boom had on the environment and workers, while exploring the hurricane that triggered the stock market crash and ultimately led to the Great Depression. This riveting history sheds light on an era that still impacts our country today.
@Mirka88920311 It's a great book     
–
source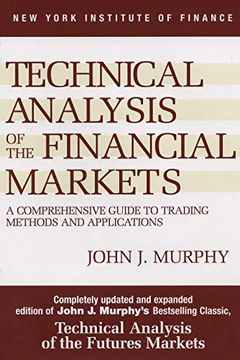 "Learn the Concepts and Techniques to Analyzing Financial Markets in this Landmark Bestseller. Updated to include all financial markets, this book explores concepts such as candlestick charting, intermarket relationships, and the crucial role of technical analysis in investing. Whether you're interested in stocks, futures, or understanding indicators, this book provides a thorough and accessible overview of technical analysis. Essential reading for anyone wanting to track and analyze market behavior."
@deisgreat @Farnawayinsight The best book.     
–
source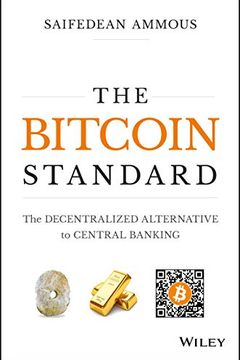 Discover the newest technology for money with this insightful book. Economist Saifedean Ammous traces the history of money and explains what makes for sound money. Learn about Bitcoin - the digital age's solution for money - and its potential role in an information economy. The author argues that Bitcoin is better suited as a store of value and network for settlement between large financial institutions, providing a decentralized, neutral, free-market alternative to national central banks. Explore how this young upstart money might challenge the global monetary order.
@steeley_jr maybe try it and see? Or read @saifedean 's book The Bitcoin Standard to frame it for you. It is the first read for anyone interested in the space. It will make you question your assumptions and well worth the time.     
–
source
The book delves into the often ignored geopolitics of the Indian Ocean region which includes countries like China, India, Pakistan, and Indonesia. The author argues that Monsoon Asia will hold immense power in the 21st century and will determine America's influence in the world. He examines climate change, population growth, and extremist politics to highlight why ignoring this region can be dangerous. A crucial read for those interested in global affairs.
1. Developing my Monsoon theory based around inverting the world of ageing demographics and high debts in developed markets to low debt, young demographics countries around the Indian Ocean, loosely inspired by the book Monsoon by Robert Kaplan     
–
source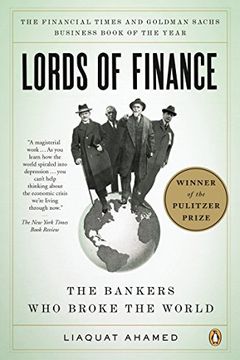 Explore the personal and professional decisions of four central bankers in the late 1920s that caused the Great Depression and changed the course of the twentieth century. In Lords of Finance, author Liaquat Ahamed offers unforgettable portraits of these men, including the neurotic Montagu Norman, the suspicious Émile Moreau, the brilliant yet arrogant Hjalmar Schacht, and the deeply wounded Benjamin Strong. Despite their differences, they shared the fear that inflation was the greatest threat to capitalism, and attempted to stabilize the world's currencies by turning back to the gold standard. However, cracks soon began to show, and the Great Depression began its terrible downward spiral. Ahamed's work offers a new perspective on financial crises and serves as a potent reminder of their human consequences.
@SidneyVollmer @RemiGMI The Silk Roads - Peter Frankopan, Lords of Finance, Makret Wizards, New Market Wizards, The House of Money, Mania's, Panics and Crashes, The Bitcoin Standard,     
–
source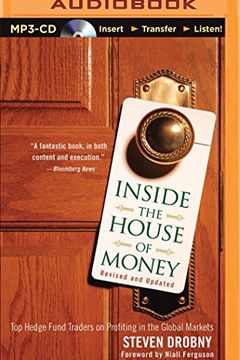 This inside look at the world of hedge funds offers rare insights into the strategies and approaches of today's highest paid money managers. Author Steven Drobny demystifies how star traders make billions, revealing the human forces of emotion and intuition at play, along with firsthand trading experiences through major world financial crises. Written by a respected industry expert and filled with expert opinion, this book is a must-read for anyone interested in how greed, fear, and human forces drive global markets.
@SidneyVollmer @RemiGMI The Silk Roads - Peter Frankopan, Lords of Finance, Makret Wizards, New Market Wizards, The House of Money, Mania's, Panics and Crashes, The Bitcoin Standard,     
–
source
Explore the history of financial crises with this scholarly and engaging read. Manias, Panics and Crashes covers topics such as speculative manias and the lender of last resort, and is hailed as a true classic in the genre. This updated fifth edition includes new content on real estate price bubbles, making it one of the best investment books of all time according to the Financial Times. Gain perspective on the turbulence of the financial world with this timeless title.
@SidneyVollmer @RemiGMI The Silk Roads - Peter Frankopan, Lords of Finance, Makret Wizards, New Market Wizards, The House of Money, Mania's, Panics and Crashes, The Bitcoin Standard,     
–
source
Billion Dollar Whale by Bradley Hope
Conspiracy by Ryan Holiday
The Undoing Project by Michael Lewis
David Bowie by Dylan Jones
Homo Deus by Yuval Noah Harari
Chaos Monkeys by Antonio Garcia Martinez
Why Minsky Matters by L. Randall Wray
The Silk Roads by Peter Frankopan
Sapiens by Yuval Noah Harari
The Hard Thing About Hard Things by Ben Horowitz
Trust Me, I'm Lying by Ryan Holiday
The Lean Startup by Eric Ries
This Time Is Different by Carmen M. Reinhart
The Sheltering Sky by Paul Bowles
The Black Swan by Nassim Nicholas Taleb
Investment Biker by Jim Rogers
When Genius Failed by Roger Lowenstein
The Great Crash 1929 by John Kenneth Galbraith
Soros on Soros by George Soros
The New Market Wizards by Jack D. Schwager
Market Wizards by Jack D. Schwager
Flow by Mihaly Csikszentmihalyi