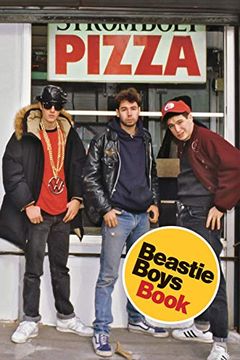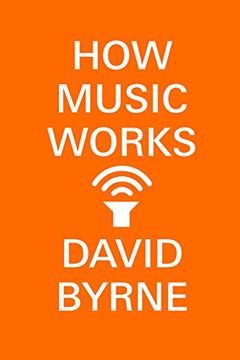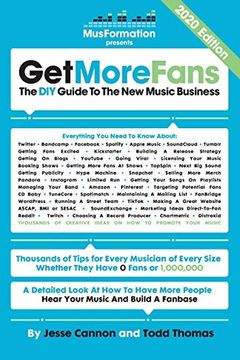 Get More Fans
The DIY Guide to the New Music Business (2020 Edition)
How Do I Promote My Music On A Small Budget? How Do I Get My YouTube Videos to Spread? How Do I Turn Casual Fans Into One's Who Buy From Me? How Do I Get On Spotify Playlists? How Do I Increase Turnout At Shows? How Do I Make Fans Using Facebook, Twitter, Tumblr And SoundCloud? With every day that passes, the power the major labels once had dies a ...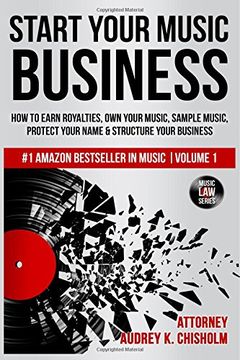 Start Your Music Business
How to Earn Royalties, Own Your Music, Sample Music, Protect Your Name & Structure Your Music Business (Music Law Series) (Volume 1)
How to Legally Start Your Music Business Written by an experienced entertainment lawyer whose clients have been featured on MTV®, American Idol®, VHI®, Start Your Music Business is an easy to read guide for songwriters, producers, music publishers, independent record labels, artists, bands, musicians, and individuals in the music industry that want...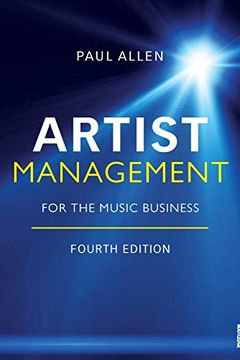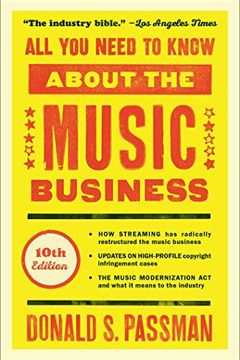 All You Need to Know About the Music Business by veteran music lawyer Don Passman—dubbed "the industry bible" by the Los Angeles Times—is now updated to address the biggest transformation of the music industry yet: streaming.For more than twenty-five years, All You Need to Know About the Music Business has been universally regarded as the definitiv...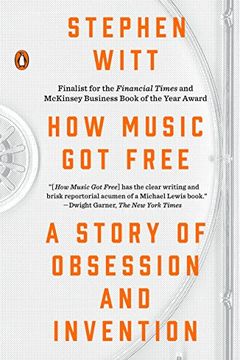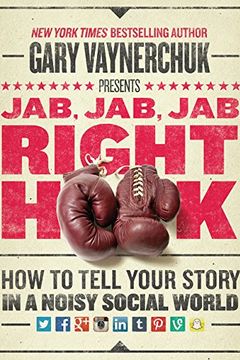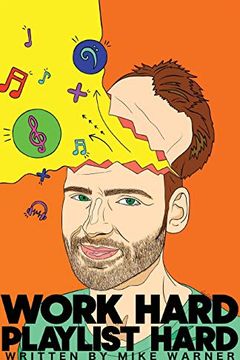 Mike Warner is an independent artist, curator and the go-to person when it comes to playlist strategies on music streaming services. This book teaches artists at any level how to grow their audience on streaming services through profile enhancement, data analysis, automation and creating value as a curator. In this book Mike sets the record straigh...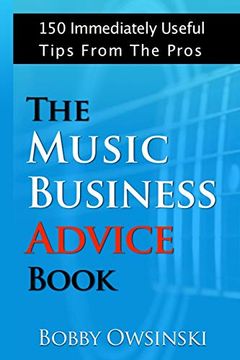 The music business can prove to be a difficult career road when you're first starting out, but it can be traveled a lot easier with some helpful guidance from a pro who's willing to share a few hard-earned hints. The Music Advice Book is a compilation of the pearls of experience from 130 top music pros from various segments of the industry who have...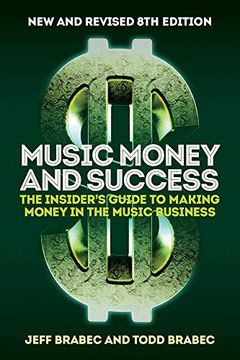 The Insider's Guide to Making Money in the Music Business is the industry bible and the ultimate guide to making money in the music business. Music is a business of money, contracts, decisions and making the most of every opportunity. To succeed—to make money—to have a career—you have to know what you are doing in both music and business. This inva...
Streaming, Sharing, Stealing by Michael D. Smith
Hit Men by Fredric Dannen
The Song Machine by John Seabrook
Sapiens by Yuval Noah Harari
The Hard Thing About Hard Things by Ben Horowitz
The Book of Joy by Dalai Lama
The Gene by Siddhartha Mukherjee
Homo Deus by Yuval Noah Harari
The Beatles Anthology by Beatles
Children of Time by Adrian Tchaikovsky
Clothes, Clothes, Clothes. Music, Music, Music. Boys, Boys, Boys. by Viv Albertine
The Beatles - All These Years by Mark Lewisohn
How To Make It in the New Music Business by Ari Herstand
The Rest Is Noise by Alex Ross
Music, The Brain, And Ecstasy by Robert Jourdain
They Can't Kill Us Until They Kill Us by Hanif Abdurraqib
Born to Run by Christopher McDougall
Wicked Beat by Olivia Cunning
Divided Soul by David Ritz
Story of the Orchestra by Robert Levine
Last Train to Memphis by Peter Guralnick
Born to Run by Bruce Springsteen
Misbehaving by Richard H. Thaler
Alexander Hamilton by Ron Chernow
The White Album by Joan Didion
So Good They Can't Ignore You by Cal Newport
The Universe in Your Hand by Christophe Galfard
Listen to My Trumpet! by Mo Willems
Our Band Could Be Your Life by Michael Azerrad
When I Stop Talking, You'll Know I'm Dead by Jerry Weintraub
Revolution in the Head by Ian MacDonald
Traction by Gabriel Weinberg
Bass Culture by Lloyd Bradley
Meet Me in the Bathroom by Lizzy Goodman
The Most Beautiful by Mayte Garcia
Making Music by Dennis Desantis
Writing Better Lyrics by Pat Pattison
Prince and the Purple Rain Era Studio Sessions by Duane Tudahl
Big Potential by Shawn Achor
Forever Young by Bob Dylan
Welcome to the Symphony by Carolyn Sloan
The Penguin Guide to Jazz Recordings by Richard Cook
Mastering Audio by Bob Katz
The Autobiography of Gucci Mane by Gucci Mane
Mo' Meta Blues by Ahmir "questlove" Thompson
Dear Boy by Tony Fletcher
This Jazz Man by Karen Ehrhardt
Factory Records by Matthew Robertson
Space Is The Place by John F. Szwed
Lennon Remembers by Jan Wenner
They Call Me Supermensch by Shep Gordon
Mole Music by David McPhail
Dinner with Lenny by Jonathan Cott
Essential Poker Math, Expanded Edition by Alton Hardin
Can You Hear It? by William Lach
Sergei Prokofiev's Peter and the Wolf by Janet Schulman
Ocean of Sound by David Toop
My First Classical Music Book by Genevieve Helsby
Blues People by Leroi Jones
The Wu-Tang Manual by The Rza
Music Marketing for the DIY Musician by Bobby Borg
Ben's Trumpet by Rachel Isadora
Six-Figure Musician - How to Sell More Music, Get More People to Your Shows, and Make More Money in the Music Business Music Marketing [Dot] Com Pres by David Hooper
Diary of a Rock 'n' Roll Star by Ian Hunter
Taylor Swift by Tyler Conroy
The Carnival of the Animals by Jack Prelutsky
The Philharmonic Gets Dressed by Karla Kuskin
Music, Language, and the Brain by Aniruddh D. Patel
Let Me Clear My Throat by Elena Passarello
Behind the Glass by Howard Massey
Ludwig Van Beethoven by Mike Venezia
The Plain and Simple Guide to Music Publishing by Randall D. Wixen
M is for Melody by Kathy-Jo Wargin
The Attention Merchants by Tim Wu
Can't Stop Won't Stop by Jeff Chang
Real Artists Don't Starve by Jeff Goins
Jazz Baby by Lisa Wheeler