Mark Cuban
Recommended Books
Mark Cuban is an American entrepreneur and investor. He is the owner of the National Basketball Association's Dallas Mavericks, co-owner of 2929 Entertainment, and chairman of AXS TV. He is also one of the main "shark" investors on the ABC reality television series, Shark Tank
Sort by
Latest Recommendations First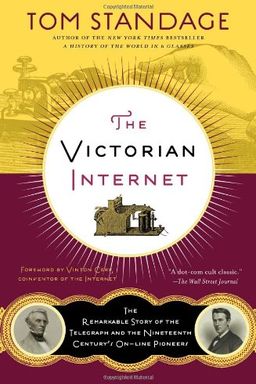 Discover the captivating history of the telegraph and its impact on society in The Victorian Internet. Follow the visionaries, oddballs, and eccentrics who pioneered this technology, from Jean-Antoine Nollet to Samuel F. B. Morse and Thomas Edison. See how the electric telegraph revolutionized communication, shrinking the world faster and further than ever before, and how its story mirrors and predicts that of the Internet.
@iangertler @sacca @k8em0 @robertherjavec @briankrebs @fjserna @m49D4ch3lly @Shirastweet There is a great book called the Victorian Internet that talks a lot about the impact of the telegraph. Talk about front running in the stock market, it was insane     
–
source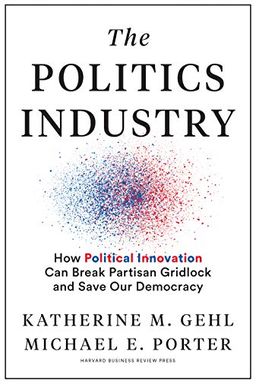 Discover how the American political system has transformed into a big business, controlled by a duopoly of the Democratic and Republican parties. Lobbying, gerrymandering, and rising election spending make it difficult to deliver solutions to economic and social challenges. However, in The Politics Industry, Katherine Gehl and Michael Porter use business analysis tools and Porter's Five Forces framework to demonstrate how the industry can be changed by adopting a new and different strategy. This nonpartisan guide offers powerful and achievable solutions for reshaping the system for the benefit of citizens.
@Jamie_Weinstein This is a great book about how the Duopoly has been used to shut out competition and polarize the country     
–
source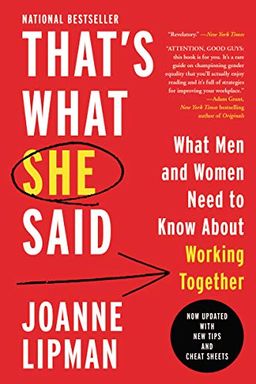 A timely, essential handbook offering solutions to help close the gender gap and achieve parity at work. The author, Gannett's Chief Content Officer, goes beyond the message of Lean In and The Confidence Code with tools for having necessary discussions and a cheat sheet for taking positive action now. Filled with illuminating anecdotes, data from recent studies, and stories from the author's personal journey to the top of a male-dominated industry, this book is a roadmap for getting there.
Yes. I learned so much from Joanne's book . It's a must read for every male executive who wants to get it right     
–
source
Explore the mind and motives of one of the world's most controversial leaders with this multidimensional portrait of Vladimir Putin. This updated edition delves into Putin's personal and political background, offering a clear-eyed view of his objectives and the risks he poses to global security. With praise from intelligence experts and world leaders, this book is an essential read for anyone seeking to understand Russia's trajectory and Putin's place in it.
Her book is a fascinating read     
–
source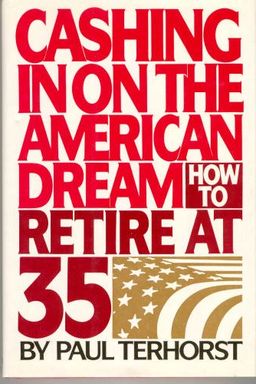 Retire early and enjoy life to the fullest with this practical five year plan. Overcome obstacles and cash in on the American Dream with clear advice on personal, financial and psychological strategies.
When I was getting started, I used to read this book, How to Retire at 35. The whole premise of the book was that if you could save up $1 million and live like a student, you could retire. But you would have to have the discipline of saving. I believed heavily in that book. It was a big motivator for me.     
–
source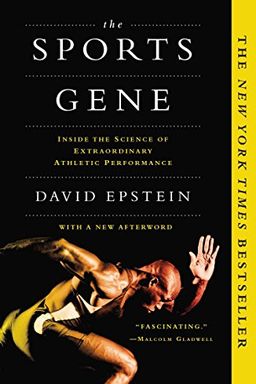 Explore the age-old debate of nature vs. nurture in sports through David Epstein's thought-provoking bestseller. Discover whether athletes like Usain Bolt and Serena Williams are simply freaks of nature or have overcome biological limits through sheer willpower and training. Epstein delves into scientific research, interviews with athletes, and conversations with leading scientists and Olympic champions to challenge our understanding of athleticism. With a new afterword about early specialization in youth sports, this book is a must-read for anyone interested in sports or human potential.
. @SIDavidEpstein has written the ground breaking book on sports , genetics and performance. A must read !     
–
source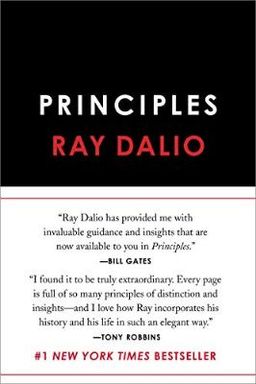 Discover the unconventional principles of one of the world's most successful entrepreneurs and investors, and how they can be applied to achieve unique results in both life and business. Learn about Bridgewater Associates, the fifth most important private company in the US, and the idea meritocracy culture that has led to their success. In Principles, author Ray Dalio outlines hundreds of practical lessons built around "radical truth" and "radical transparency," which can be applied to decision-making in any setting. Gain access to proven advice unlike anything found in conventional business press.
The book I wish I had as a young entrepreneur.     
–
source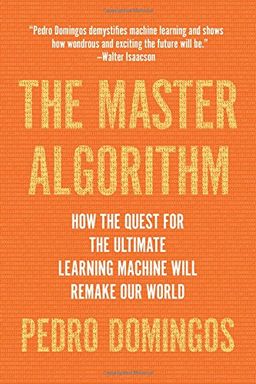 Dive into the world of machine learning and the quest to create a computer intelligence as adaptable as human intelligence. In The Master Algorithm, follow Pedro Domingos as he uncovers the secrets and inner workings of the learning machines behind Google, Amazon, and smart devices. Discover the potential of a future "Master Algorithm" and imagine how it will transform business, science, and society in this thought-provoking read.
Q: What's a book that changed your mind and why? MC: The Master Algorithm by Pedro Domingos. I hadn't been convinced that it was prime time for AI. It is.     
–
source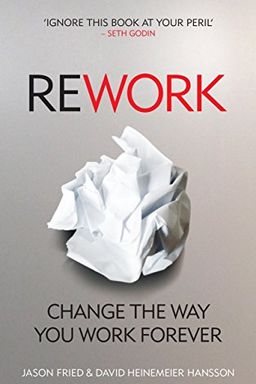 Rework
Change The Way You Work Forever
This innovative business book, written by the founders of 37signals, explores the reality that anyone can start their own business thanks to accessible tools and technology. Rework encourages readers to forget about traditional business plans and office spaces, and instead focuses on a streamlined and easy-is-better approach to entrepreneurship. This playbook is perfect for hardcore entrepreneurs, small-business owners, as well as artists looking for inspiration on how to make a living doing what they love. It's time to rework work.
If given a choice between investing in someone who has read Rework or has an MBA, I'm investing in Rework every time.     
–
source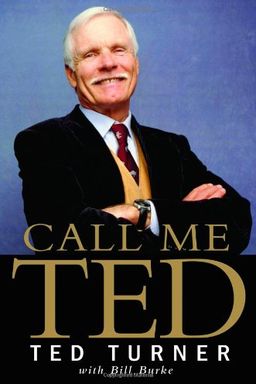 Discover the incredible story of a true American maverick in this memoir. From a lonely childhood to the devastating loss of his father, delve into the intimate details of his marriage to a Hollywood icon and his unparalleled success as a businessman and philanthropist.
I like to read biographies of successful people. Ted Turner's bio was always big for me because he worked hard and played hard.     
–
source
The Only Investment Guide You'll Ever Need by Andrew Tobias
Cold Calling Techniques by Stephen Schiffman
The Innovator's Dilemma by Clayton M. Christensen
The Fountainhead by Ayn Rand