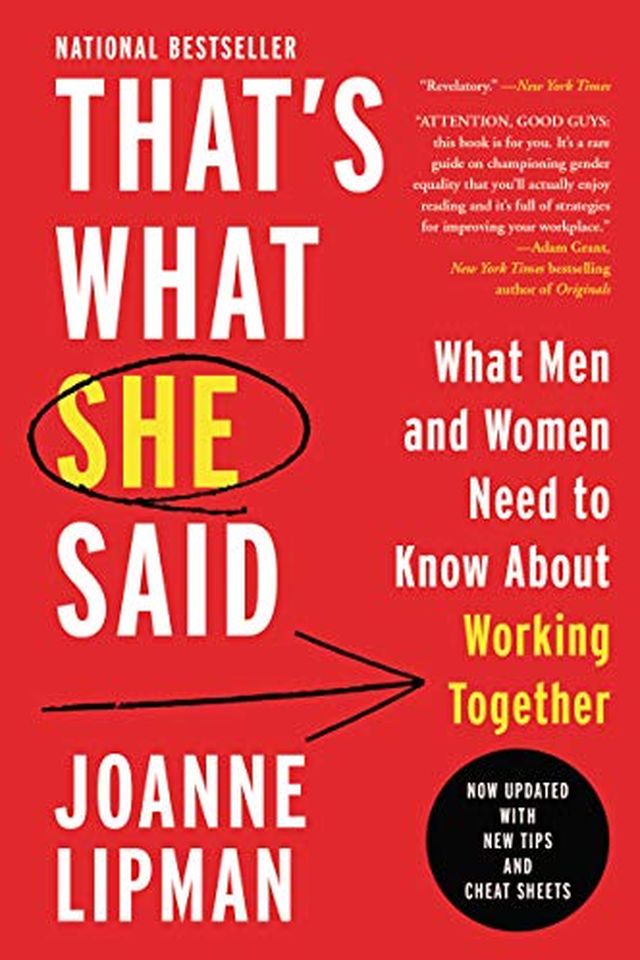 That's What She Said
What Men and Women Need To Know About Working Together
Joanne Lipman
A timely, essential handbook offering solutions to help close the gender gap and achieve parity at work. The author, Gannett's Chief Content Officer, goes beyond the message of Lean In and The Confidence Code with tools for having necessary discussions and a cheat sheet for taking positive action now. Filled with illuminating anecdotes, data from recent studies, and stories from the author's personal journey to the top of a male-dominated industry, this book is a roadmap for getting there.
Publish Date
2018-01-30T00:00:00.000Z
2018-01-30T00:00:00.000Z
Recommendations
Yes. I learned so much from Joanne's book . It's a must read for every male executive who wants to get it right     
–
source
My list of the 20 most exciting books that debut in 2018-- spanning timing to culture, grit to health, and hate to truth.     
–
source