Rafat Ali
Recommended Books
Rafat Ali. Rafat is the CEO/founder of Skift, an early-stage travel intelligence startup that offers news, data, and and services to the travel industry and business travelers. Previously, he was the founder/CEO of paidContent and ContentNext, which he sold to UK's Guardian News and Media in 2008, and left in 2010.
Sort by
Latest Recommendations First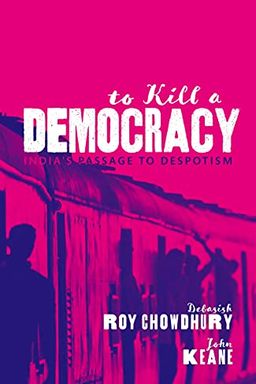 To Kill a Democracy delves into the challenges facing India, the world's largest democracy, in recent years. This poignant and scholarly book challenges the common belief that India was once a beacon of democracy but is now being ruined by populism. Instead, the authors argue that democracy is much more than just elections and highlight the social emergency facing Indian democracy. Through daily struggles for survival and descriptions of great social injustices, the authors reveal how the foundation of Indian elections is being eroded and how this can pave the way for despotism. This book is not just about India, but about the global importance of protecting the social foundations of democracy.
Definitely amongst the best modern about-the-state-of-India books you will read, brings a lot of coherence, brings receipts and puts lots of numbers into context. "To Kill A Democracy", by @Planet_Deb     
–
source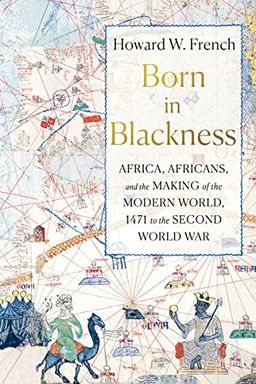 Born in Blackness
Africa, Africans, and the Making of the Modern World, 1471 to the Second World War
Born in Blackness is a sweeping historical narrative that reframes the origins of modernity by placing Africa and Africans at the center of the story. Author Howard W. French vividly demonstrates how Europe's dehumanizing engagement with Africa set the stage for the Age of Discovery and the economic ascendancy of Europe. With personal reportage and precise historical detail, French retrieves the lives of major African historical figures and reveals the long-concealed history of trivialization and elision of African achievements in modern history. This epic history sheds light on the present world, making it a compelling must-read for anyone interested in world history.
If there is one history book you read, this by @hofrench should be the one, so detailed, so readable, so sweeping in its scope, is reframing my understanding of world history for sure.     
–
source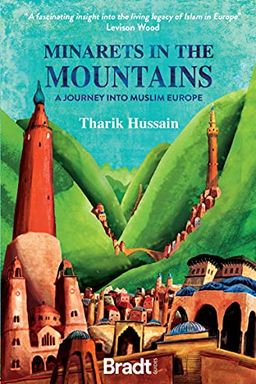 Discover a hidden Europe rarely seen in the news - a Muslim Europe. Follow writer and documentary maker Tharik Hussain and his family as they travel through Western Balkans, the home to the largest indigenous Muslim population in Europe. From blonde-haired, blue-eyed Muslims to mystical Islamic lodges clinging to mountainsides and ancient mosques older than the Sistine Chapel, Hussain brings this vibrant culture to life. Minarets in The Mountains is the first non-fiction account of its kind, exploring the roots of modern-day Islamophobia while challenging stereotypes and reminding us that Europe is as Muslim as it is Christian, Jewish or pagan. A breathtaking journey into the heart of Europe, this book explores what defines us and who decides.
Update, I finished it, amazing book, more a history (and absence in present day) of the Muslim Europe in the Balkans/Eastern Europe, hugely enjoyed it. Inspired to take my two boys when a bit older on this family journey. Well done @_TharikHussain with this book.     
–
source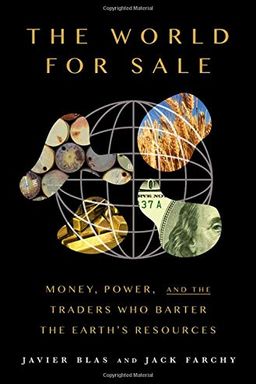 The World for Sale takes readers inside the secretive and powerful world of commodity trading, where traders buy, sell, and hoard the earth's resources, no matter how corrupt or war-torn the source. With fascinating stories of their political power and influence, this eye-opening read is a guiding tour through the wildest frontiers of the global economy, and a revelatory guide to how capitalism really works.
Hugely enjoying "The World For Sale", as good a business non-fiction book as it gets, would put it in "Hard Landing" category for those who know that. Great reporting & writing by @JavierBlas & @jfarchy.     
–
source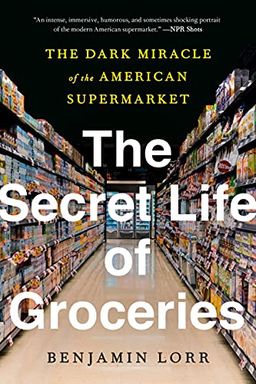 Unveiling the Secrets of American Groceries: A gripping investigation into the people, practices, and policies that shape our grocery stores. Author Benjamin Lorr takes readers on an immersive journey, exploring topics such as fair trade, forced labor practices, and the entrepreneurial spirit powering new food businesses. With sharp prose and deep reporting, this page-turning expose offers a nuanced assessment of our national appetites and the complex systems that sustain them. A must-read for anyone seeking to understand the fascinating and flawed world of American grocery stores.
Reading "The Secret Life of Groceries" book, in it chapter on shrimp farming in Thailand, global connections of slavery & how grocery chains absolve responsibility is possibly the best business book chapter I've ever read, so complex, so roiling, such great nuanced writing.     
–
source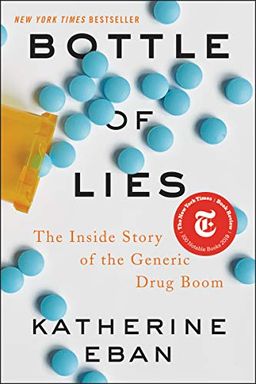 Discover the dark truth about the generic drug industry with this explosive investigative narrative. From fraud to life-threatening dangers, journalist Katherine Eban exposes the risks of moving drug manufacturing offshore in the ultimate litmus test of globalization. Drawing on confidential FDA documents and whistleblower accounts, Bottle of Lies reveals how an industry obsessed with profit has become one of the most astonishing swindles of our time.
I loved "Bottle of Lies" book, wanted similar biz investigation books, but Amazon is so useless/overloaded on recommendation now, a joke from collaborative filtering field it pioneered. I was "recommended" 320 books in total in paid & unpaid links.     
–
source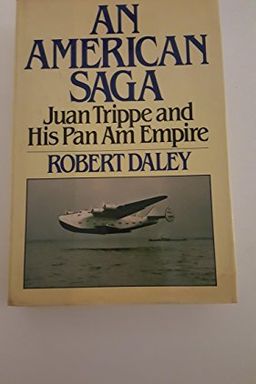 Embark on a thrilling adventure through the world of commercial flight with this incredible American saga. Follow the story of a passionate and visionary young man who transformed a small mail delivery service into a worldwide airline, filled with intrigue and financial manipulations. Experience the excitement and the challenges of the aviation industry in this captivating tale.
In pantheon of airline books, "Hard Landing" deservedly gets top spot, but this long history of Juan Trippe & PanAm deserves as much praise, fascinating early history of commercial aviation & legacy of sea planes (now you know why most older airports are next to water bodies.)     
–
source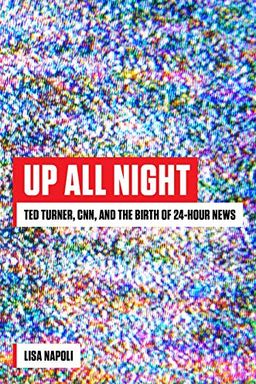 This book delves into the birth of CNN and the dawn of 24-hour news. Lisa Napoli provides an entertaining inside look at the upstart network's founding, mixing media history, business adventure, and great characters. Discover how a motley crew in the basement of an abandoned country club in Atlanta launched a network that succeeded beyond even the wildest imaginings of its founder and paved the way for the world of news we live in today.
I don't have anything interesting left to say on present/future of media, but have lots to learn about history of media to keep sense of wonder alive. Read this book on birth of live TV by @lisanapoli, so fascinating on why we're where we are in context     
–
source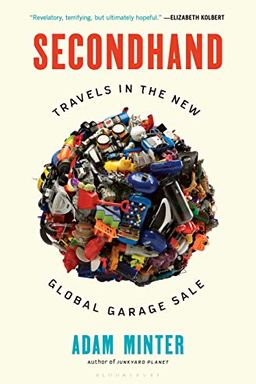 Discover the surprising journey of your donated items from local donation centers to thrifts stores in the American Southwest, vintage shops in Tokyo, flea markets in Southeast Asia, and more in this eye-opening book. Journalist Adam Minter offers a thought-provoking exploration of the multibillion-dollar industry of reuse, exposing the reasons why discarded items end up in landfills instead of new homes. Secondhand challenges our obsession with shiny and new, offering hope and hard truths for a sustainable future.
Anyone in B2B or business media, want to learn how to make your subject and writing interesting and big picture, read this. Certainly the most interesting book I have read in a while.     
–
source
Range is a must-read for anyone interested in improving their performance. David Epstein examines the world's most successful athletes, artists, musicians, inventors, forecasters and scientists and shows that generalists, not specialists, are primed to excel in complex and unpredictable fields. By cultivating inefficiency and embracing diverse experiences, people can thrive in a world where computer mastery is taking over. Epstein makes a compelling case for the importance of exploring multiple interests and juggling many passions rather than focusing on one.
I avoid all modern pop psychology books, but this contrarian book is really good & actually eye-opening. Highly recommend. Range by @DavidEpstein     
–
source
The Attention Merchants by Tim Wu
One Nation Under God by Kevin M. Kruse
The Invention of News by Andrew Pettegree
Let My People Go Surfing by Yvon Chouinard
The Asian Mystique by Sheridan Prasso
The Victorian Internet by Tom Standage
Grand Tours and Cook's Tours by Lynne Withey
Land of Desire by William R. Leach