Salil Tripathi
Recommended Books
Salil Tripathi is a contributing editor at Mint and at Caravan in India. He chairs PEN International's Writers in Prison Committee. Between 2009 and 2013, he was on the board of English PEN , where he co-chaired English PEN's Writers-at-Risk Committee (with novelist Kamila Shamsie).
Sort by
Latest Recommendations First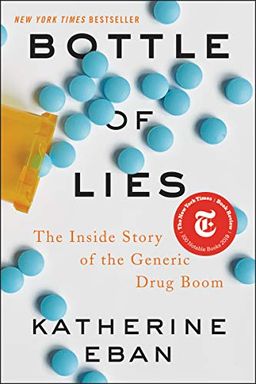 Discover the dark truth about the generic drug industry with this explosive investigative narrative. From fraud to life-threatening dangers, journalist Katherine Eban exposes the risks of moving drug manufacturing offshore in the ultimate litmus test of globalization. Drawing on confidential FDA documents and whistleblower accounts, Bottle of Lies reveals how an industry obsessed with profit has become one of the most astonishing swindles of our time.
@Coexistwithdif1 @minicnair It is an awesome book, great investigation. @KatherineEban is terrific.     
–
source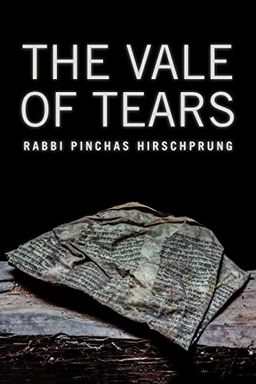 Follow Rabbi Pinchas Hirschprung on his heroic journey to escape Nazi-occupied Europe in The Vale of Tears. This near day-by-day account offers rare insight into the life of an Orthodox rabbi fleeing persecution, as he draws inspiration from Jewish scripture and psalms to navigate the darkness of wartime. Join him on his epic journey across borders to his safe harbor in Kobe, Japan.
@jyotipunwani @AwakenedMuslim @kapskom @tavleen_singh Indeed, Jyoti - her book, the vale of tears, was masterly.     
–
source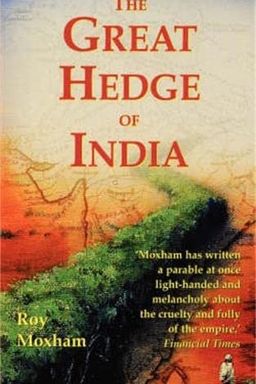 Uncover the story of a forgotten wonder of the world - a mighty hedge spanning the Indian subcontinent in the 19th century, created to collect the Salt Tax by British customs officers. Join author Roy Moxham on his journey to trace the history and remnants of the Great Hedge of India. Travel with him through India and discover what he found in this illuminating book, that writer Jan Morris calls "remarkable".
Here's a great book about it: and some years ago, at the british library, its author roy moxham, I, and a few others were in conversation about India.     
–
source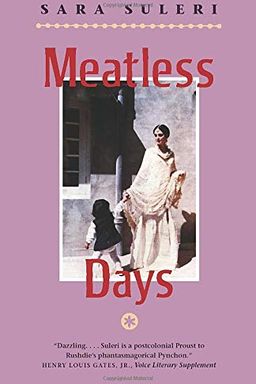 A memoir of postcolonial Pakistan that interweaves the country's violent history with the author's intimate memories of family and cultural identity. Suleri recounts her mixed heritage, Welsh mother, and Pakistani father, a prominent political journalist. Her finely wrought storytelling transports readers through Pakistan, Britain, and the United States, examining familial relationships and sense of place. Meatless Days is a jewel of insight and beauty that examines cultural identity, political upheaval, and exile.
Did you read a better memoir than Meatless Days? It feels like the end of the world to know that Sara Suleri is no more. What a book. What a woman. What a huge loss. RIP.     
–
source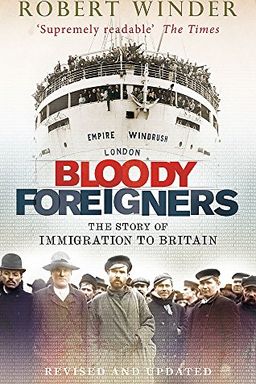 Discover the story of how Britain has been shaped by foreign people and ideas in this fascinating and inspiring book. Robert Winder delves into the remarkable migrations that have founded and defined a nation.
@edanderson101 @Zehra_Zaidi Yes. Thanks. Robert's book opened my eyes, and I just reread my piece, and so much of this territory was revisited during the Brexit tragedy.     
–
source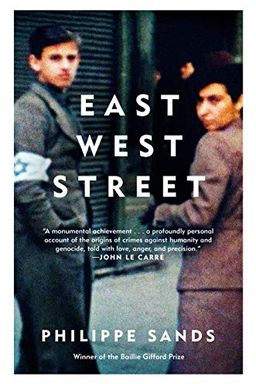 Explore the creation and development of world-changing legal concepts resulting from Hitler's Third Reich. This profound and moving personal detective story uncovers secret pasts and traces the intellectual evolution of two men who simultaneously originated the ideas of "genocide" and "crimes against humanity." Alongside this exploration, the author shares his spellbinding family memoir, tracing the mysterious story of his grandfather who maneuvered through Europe in the face of Nazi atrocities. This book changes the way we look at the world, and our understanding of history and civilization.
@GitaSahgal @UNSRCulture @feministdissent Yes, found it when I searched Atlantic and Lemkin - I have been on the streets of Lviv, which @philippesands writes about in his magnificent book on genocide/CAH.     
–
source
Explore the disturbing re-emergence of scientific research into biological racial differences in Superior. Angela Saini unveils the story of intellectual racists and segregationists who quietly founded journals and funded research, providing shoddy studies that were ultimately cited in infamous titles like The Bell Curve. Despite race being a social construct, many contemporary scientists still cling to the idea that race is biologically real. Superior exposes the insidious and destructive nature of race science and reminds us that, biologically, we are all far more alike than different.
@AkarshNalawade @CafeEconomics @sudarshanr108 @IGuruPrakash Yes I've read angela saini. Both her books are outstanding.     
–
source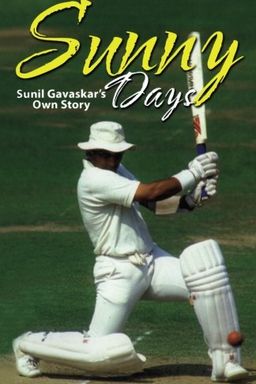 Discover the fascinating growth of India's greatest batsman in a book that chronicles the early days of his life and career. Learn how he went from almost breaking his mother's nose with a powerful hit to bursting onto the cricket scene with a successful test debut. With fluently written pages and a self-effacing modesty, this book is a great read for anyone who wants to understand the process of greatness.
@El_Chopernos I'm a fan of Sunny Days, though - the other books were meh.     
–
source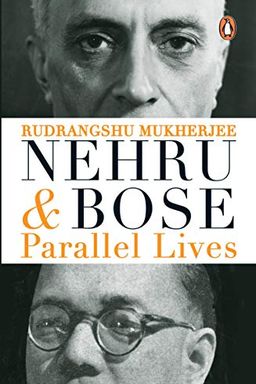 This book explores the complex relationship between two great nationalist leaders, Nehru and Bose. Author Rudrangshu Mukherjee delves into the reasons why Bose considered Nehru an enemy while naming a regiment after him. Similarly, the book explores Nehru's emotional reaction to Bose's untimely death and how he saw Bose as a younger brother. The reader will be fascinated by the intricate details of a friendship that did not quite blossom due to differing political ideologies and the shadow that fell between the two men.
@Vivek_Iyer_ @ghazalawahab @Aakar__Patel Judith Brown I also liked Tharoor's - I haven't read Frank Moraes's book but would be curious: Rudrangshu Mukherjee's parallel bio of Nehru and Bose was good     
–
source
This book explores the life and legacy of one of India's most important political figures. Written by a prominent Indian author and politician, it offers a nuanced and insightful look at the complex historical forces and personal factors that shaped Nehru's vision for his country. Whether you're interested in Indian history, international politics, or just great storytelling, this book is an essential read.
@Vivek_Iyer_ @ghazalawahab @Aakar__Patel Judith Brown I also liked Tharoor's - I haven't read Frank Moraes's book but would be curious: Rudrangshu Mukherjee's parallel bio of Nehru and Bose was good     
–
source
The Wal-Mart Effect by Charles Fishman
Hitler's Priestess by Nicholas Goodrick-Clarke