Sort by
Latest Recommendations First
This powerful novel follows the story of Wallace, a black and queer introverted young man from Alabama navigating through a Midwestern university town while pursuing a biochem degree. Wallace's journey is filled with confrontations and unexpected encounters that expose the hostile and hidden currents of desire within his own community. Real Life is a profound and lacerating coming of age story, asking if it's possible to overcome private wounds and at what cost. Nominated for multiple awards, this is a must-read for anyone looking for an intimate and thought-provoking novel.
I'm a sucker for most booklists but this one is chock-full of amaze-balls goodies. Highly (highly) recommend reading The Real Life. Hood feminism is still in reading pile. Not on this list but just out in paperback is Liz Plank's For the Love of Men.     
–
source
Explore the disturbing re-emergence of scientific research into biological racial differences in Superior. Angela Saini unveils the story of intellectual racists and segregationists who quietly founded journals and funded research, providing shoddy studies that were ultimately cited in infamous titles like The Bell Curve. Despite race being a social construct, many contemporary scientists still cling to the idea that race is biologically real. Superior exposes the insidious and destructive nature of race science and reminds us that, biologically, we are all far more alike than different.
A book I *highly* recommend is Superior by Angela Saini, a Guardian writer who brilliantly dissects and analyzes race and gender dynamics.     
–
source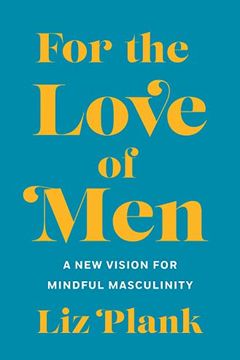 " For the Love of Men " dives deep into the topic of toxic masculinity, exploring its harmful impact on individuals and society. This thought-provoking book provides actionable steps for men who want to do better and women who want to guide the men in their lives. Liz Plank offers a smart and insightful guide on how to be a man in the modern world while exploring how being a man has evolved. Discover how traditional masculinity affects culture at large and the steps we can take to create a better, more equal world for all.
Quite often (understatement)... gender thinkers/writers focus on women. As if women are the ones to be "fixed". What I like about @feministabulous new book is how men play an active role in gender equality. Get it:     
–
source