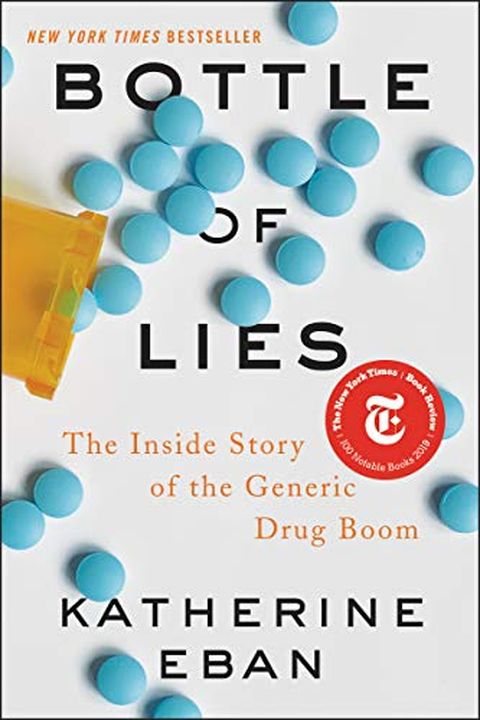 Bottle of Lies
The Inside Story of the Generic Drug Boom
Katherine Eban
Discover the dark truth about the generic drug industry with this explosive investigative narrative. From fraud to life-threatening dangers, journalist Katherine Eban exposes the risks of moving drug manufacturing offshore in the ultimate litmus test of globalization. Drawing on confidential FDA documents and whistleblower accounts, Bottle of Lies reveals how an industry obsessed with profit has become one of the most astonishing swindles of our time.
Publish Date
2019-05-14T00:00:00.000Z
2019-05-14T00:00:00.000Z
Recommendations
@Coexistwithdif1 @minicnair It is an awesome book, great investigation. @KatherineEban is terrific.     
–
source
I loved "Bottle of Lies" book, wanted similar biz investigation books, but Amazon is so useless/overloaded on recommendation now, a joke from collaborative filtering field it pioneered. I was "recommended" 320 books in total in paid & unpaid links.     
–
source
Read this book. If you buy generic medicines, a must read. Hope the Government of India reads this.     
–
source