Amit Paranjape
Recommended Books
Amit is a technology entrepreneur based in Pune. He is the co-founder at ReliScore.com, a software startup focused on technical skills assessment, in the recruiting & training area. He is also the co-founder of PuneTech.com an online tech portal for the tech and startup community in Pune. Amit is involved in advising and mentoring tech startups and is active in Pune's startup community.
Sort by
Latest Recommendations First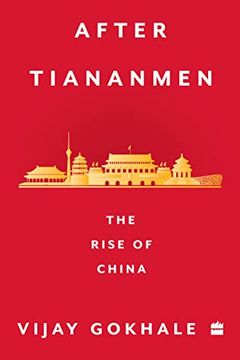 Excellent book by @VGokhale59 (former Indian Ambassador to China, and former Indian Foreign Secretary). Highly recommended - 'After Tiananmen' Analyzes the rapid, double digit economic growth of China in the 1990s and 2000s.     
–
source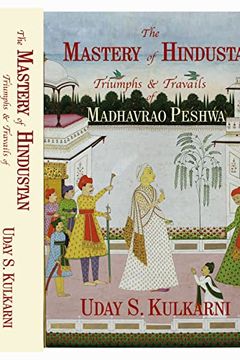 The book is a Narrative of the Rescue of an Empire – pertaining to the times of Madhav rao Peshwa. Set in a non fiction format, the book opens after the third battle of Panipat. What was left in its aftermath was a fragmented Hindustan. When the Marathas were hurtling down an abyss with many potentates rising against them and a raging power struggl...
@AdityaBadami @MulaMutha @peshwapooja Yes, it's a great book!     
–
source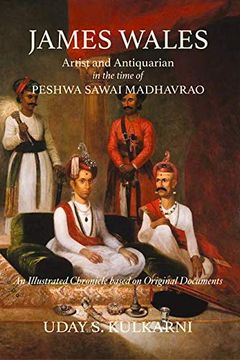 James Wales
Artist & Antiquarian in the time of Peshwa Sawai Madhavrao
A richly produced hardcover book in demy size printed on art paper with 225 colour illustrations and 5 maps spread over 24 chapters, lists, a preface and a foreword, references, glossary and index. Enter the world of late eighteenth century India, as seen by James Wales. He was a Scottish artist and antiquarian who spent nearly four years in India....
Excellent book! Art and history together - a great view of life in the late 18th century Peshwa era Pune and beyond.     
–
source
Excellent book! Do read... @docbhooshan @SandeepParekh     
–
source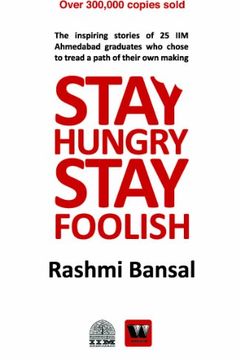 The inspiring stories of 25 IIM Ahmedabad graduates who chose the rough road of entrepreneurship. They are diverse in age, in outlook and the industries they made a mark in. But they have one thing in common: they believed in the power of their dreams. This book seeks to inspire young graduates to look beyond placements and salaries. To believe in ...
@Girbane @rashmibansal @IIMAhmedabad @gipe_official @deAsra_FDN @anandesh @vikramsathaye Excellent book     
–
source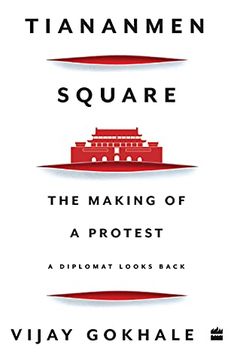 'I recall being woken by the sound of tanks moving down the Avenue of Eternal Peace. It was 5 o'clock on the morning of 4 June. Tanks, APCs and troop trucks were sweeping down the avenue. Citizens ran for cover. Helicopters hovered above. Foreign media claimed that Chinese troops had fired into the crowds with several hundred casualties.'More than ...
@vikramsathaye @VGokhale59 Excellent book indeed.     
–
source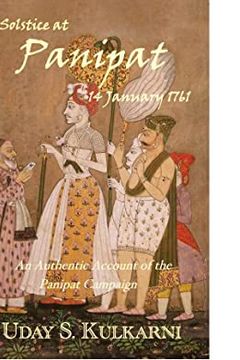 'Solstice at Panipat' is an authentic account of the third battle of Panipat fought between the Marathas and the Afghans on 14 January 1761.The sun stood still as the mighty powers clashed for the empire of India in the killing fields of Panipat. Hundreds of thousands of men died in twelve hours in their titanic struggle for supremacy. One of them ...
If you still haven't....do read this great book by @MulaMutha about the 18th century Maratha History, and the 3rd Battle of Panipat.     
–
source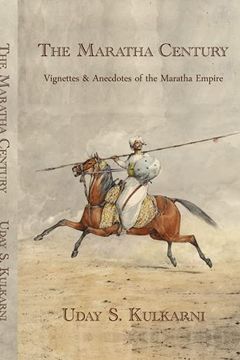 The Marathas began their quest for Swarajya in 1646 under Chhatrapati Shivaji. From this year until 1818, the Marathas remained a formidable power in the Indian sub-continent. This is a story of their rise to paramountcy in the Eighteenth century – and their fall in early Nineteenth century. It was the first indigenous Empire after centuries of for...
As I mentioned earlier - this book will provide the reader good brief snapshots of a long and complex era of history. An era where the Marathas were the dominant power in India. A good high-level read - something that hopefully will kindle interest in further reading!     
–
source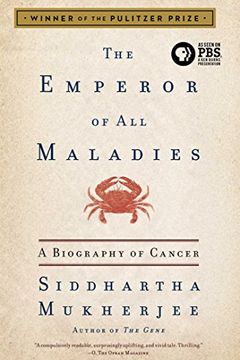 Today is #WorldCancerDay If you still haven't, do read - "The Emperor of All Maladies: A Biography of Cancer" by @DrSidMukherjee Great book!     
–
source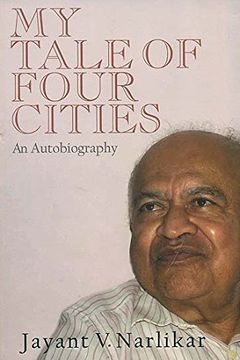 Language: English Pages: 523 (60 B/W Illustrations) About the Book My Tale of Four Cities is the English version of Narlikars autobiography Chaar Nagrantale Majhe Vishwa written originally in Marathi. The book is divided in four parts. The first part represents the early years (1-19) in Banaras (Varanasi). The second describes the authors stay in C...
@CafeEconomics @mahambare_vidya Yes...indeed. Great book. I think he also translated it to English later? (Not sure).     
–
source
A New Idea of India by Harsh Madhusudan
The Bhagavad Gita by Bibek Debroy
The Extraordinary Epoch of Nanasaheb Peshwa by Uday S. Kulkarni
Hit Refresh by Satya Nadella
Bhagavadgita by Penguin India
Savarkar by Vikram Sampath
Gene Machine by Venki Ramakrishnan
The Neuroscience of Emotion by Ralph Adolphs
The Gene by Siddhartha Mukherjee
The Era of Baji rao [Paperback] [Dec 12, 2016] Uday S. Kulkarni by Uday S. Kulkarni
Sunny Days by Sunil Gavaskar