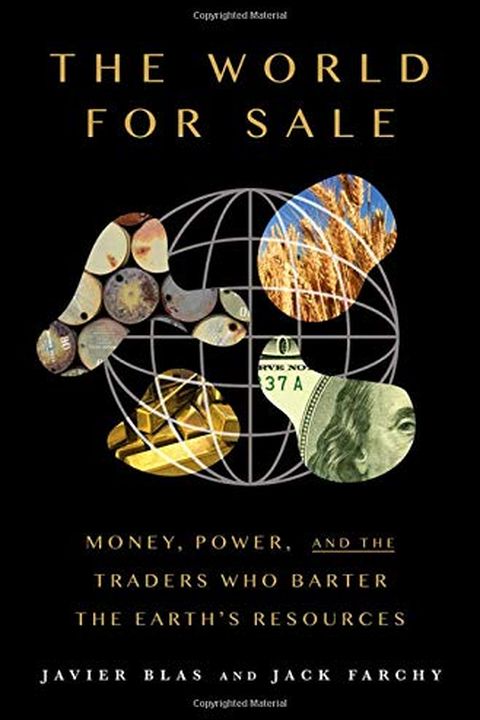 The World for Sale
Money, Power, and the Traders Who Barter the Earth's Resources
Javier Blas, Jack Farchy
The World for Sale takes readers inside the secretive and powerful world of commodity trading, where traders buy, sell, and hoard the earth's resources, no matter how corrupt or war-torn the source. With fascinating stories of their political power and influence, this eye-opening read is a guiding tour through the wildest frontiers of the global economy, and a revelatory guide to how capitalism really works.
Publish Date
2020-07-09T00:00:00.000Z
2020-07-09T00:00:00.000Z
First Published in 2021
Recommendations
If you're unfamiliar with @JavierBlas, he's an absolute must follow. His book on how global commodity markets work (and don't) is the best thing I've read on politics and energy in many years. 👇👇👇👇     
–
source
Hugely enjoying "The World For Sale", as good a business non-fiction book as it gets, would put it in "Hard Landing" category for those who know that. Great reporting & writing by @JavierBlas & @jfarchy.     
–
source
This book #TheWorldForSale by @JavierBlas @jfarchy is the one I was talking to you about this morning @NevilleGaunt and a real opener! Have to thank @annmarie for bringing this book to my attention and it really covers so much of what we discussed this morning...     
–
source