Sort by
Latest Recommendations First
This inspiring book tells the story of a former Fortune 500 executive who spent his whole life striving for success before realizing that he needed to slow down and take a breath. After two divorces and his mother's sudden death, he reevaluated his priorities and began a spiritual journey that led him to study with Shaolin monks and other masters. In... And I Breathed, he shares his unique story, including behind-the-scenes tales from his career in concert promotion and his studies with spiritual leaders.
It's a really good book     
–
source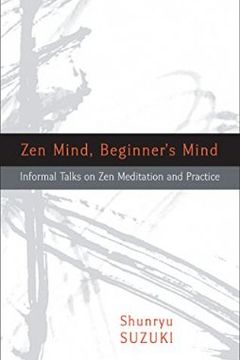 This spiritual classic offers a fresh perspective on Zen as it teaches readers to embrace a beginner's mindset. With its simple but profound teachings, readers will be guided through the basics of Zen meditation, posture, and breathing to gain insight into the perception of nonduality. Perfect for anyone seeking a clear understanding of Zen, this book artfully presents the joy of insight from cover to cover, making it a highly recommended first read on the subject.
Greatly influenced my life.     
–
source