Sort by
Latest Recommendations First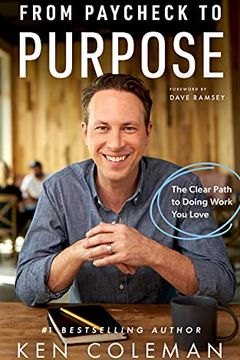 Discover how to find and do meaningful work with the help of national bestselling author and career expert Ken Coleman. No matter where you are in your career, Coleman can guide you through his seven-stage process for finding work you love. Learn how to identify the work you were uniquely made to do, get qualified and connected, overcome obstacles, develop winning habits, and leave a legacy. It's time to exit the daily grind and start living your dream by using your talents in the most fulfilling way possible.
Making great money and loving your job IS possible! @KenColeman will show you how. His latest book is a proven, step-by-step playbook to making money while also making an impact. This isn't a cute pep talk, it's the real deal. Preorder TODAY!     
–
source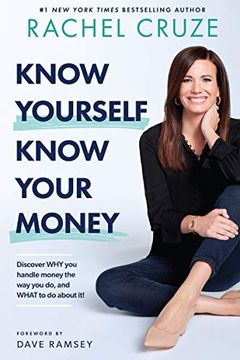 Unlock the reasons behind your money habits with Know Yourself, Know Your Money. #1 New York Times bestselling author and Ramsey Personality Rachel Cruze helps you discover childhood experiences that shape your spending and saving, and provides actionable steps to build lasting money habits. Replace your fears with facts and improve your communication around finances, with this book that can help you reach your financial goals faster.
This is NOT just another money book— it's a game-changer. @RachelCruze has created a framework to help you dive deep into the WHY behind your money tendencies, so you'll be better equipped to make wise financial decisions going forward. Check it out:     
–
source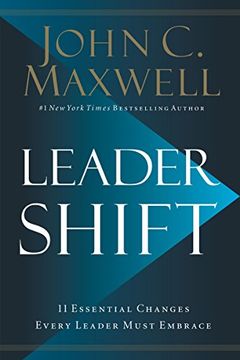 Leadershift
The 11 Essential Changes Every Leader Must Embrace
Leadershift teaches readers how to stay nimble and adapt to the rapidly changing world of leadership in order to be successful. John C. Maxwell, an internationally recognized leadership expert, shares the eleven shifts he made throughout his long and successful career that ultimately strengthened and sustained his leadership abilities. From learning how to adapt to changing plans, to ladder building instead of ladder climbing, to gaining moral authority, Maxwell provides specific guidance to help readers make these shifts in their own lives. Discover how to innovate, improve, and influence others as a successful leader in today's fast-paced world.
YEP. Love this from @JohnCMaxwell's latest book, "Leadershift". You can preorder it now: #leadershiftbook     
–
source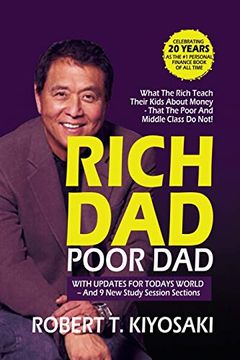 "Transform your views on money and investing with this global personal finance phenomenon. Discover the story of two fathers, one wealthy and entrepreneurial and the other struggling financially, and how their differing perspectives shaped the author's mindset. With over 36 million copies sold worldwide, this book will explode the myth of needing a high income to become rich, challenge traditional beliefs about assets, and show parents why relying on schools for financial education is not enough. Join the millions who have already taken the path to financial freedom with Rich Dad Poor Dad."
Robert and I are friends. Highly recommend Rich Dad Poor Dad book. We disagree on debt.     
–
source
Discover how to be the hero father your children need in this must-read book by bestselling author and pediatrician Meg Meeker. With step-by-step instructions and expert advice, Dr. Meeker shows dads how to overcome the demands of fatherhood and create a stronger relationship with their children. Learn why fathers are crucial to their children's development, even more than mothers, and how to be a hero father no matter the circumstances. Get ready to become the dad your children need you to be.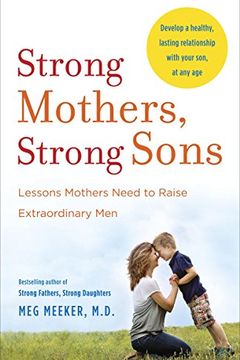 This book by Meg Meeker explores the powerful relationship between mothers and sons. Dr. Meeker draws upon her 30 years of experience as a pediatrician and provides practical advice on how to strengthen the bond between mothers and their sons. She also addresses the unique challenges that boys face and offers guidance on how to raise extraordinary sons. Topics covered include the need for mothers to exercise courage, the importance of teaching values, and how to avoid common traps. This inspiring book is a must-read for all mothers who want to raise confident and wise sons.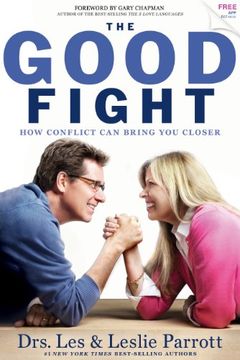 The Good Fight
How Conflict Can Bring You Closer (English and English Edition)
Learn to manage conflict constructively in your relationship with the help of this NYT best-selling book. Written by Drs. Les & Leslie Parrott, The Good Fight explores new techniques based on extensive research to help couples navigate conflict in a healthy and constructive way.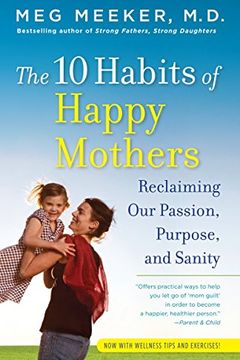 This book tackles the pressures and expectations that come with motherhood and offers practical solutions for maintaining emotional, physical, mental, and spiritual health. Drawing from her experience as a pediatrician and counselor, the author presents the 10 most positive habits of happy mothers, including fostering true friendships, learning to trust your faith, and prioritizing self-care. With a new tool kit of wellness tips and exercises, this book is a must-read for any mother looking to be happy, fulfilled, and able to teach their children to be their best.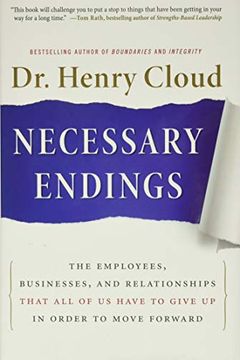 Learn how to let go of what is holding you back with Necessary Endings. Bestselling author Henry Cloud offers a proactive approach to correcting the bad and broken elements in our personal and professional lives. Cloud provides crucial insight on making tough decisions and achieving the growth we desire for a successful business and a better life. Don't miss out on this crucial read.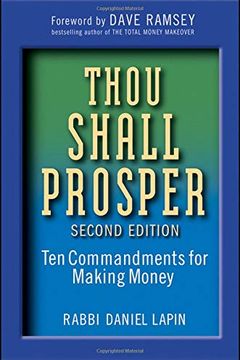 Learn how to prosper in all aspects of life, from business to spirituality, with ancient wisdom and modern experience. Rabbi Daniel Lapin's bestselling book, praised by authors Zig Ziglar and Michael Medved, offers valid and useful information for building wealth based on Jewish doctrines. Lapin uncovers the golden nuggets of Jewish business genius and shows how spiritual lessons can be applied to contemporary problems. Enrich your understanding of prosperity through this engaging and thought-provoking book.
Strong Fathers, Strong Daughters by Meg Meeker
The 7 Habits of Highly Effective People by Stephen R. Covey
Who Moved My Cheese? by Spencer Johnson
Good To Great by Jim Collins
The 21 Irrefutable Laws of Leadership by John C. Maxwell
How to Win Friends and Influence People by Dale Carnegie
The E-Myth Revisited by Michael E. Gerber
Boundaries by Henry Cloud