Sort by
Latest Recommendations First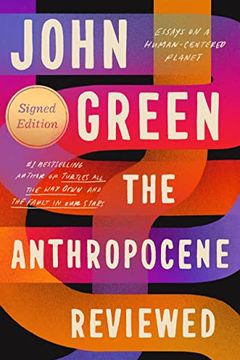 This collection of personal essays by a bestselling author explores the Anthropocene era – a time when human activity has greatly influenced our planet's biodiversity. The essays cover a variety of human-centered topics and are reviewed on a five-star scale, including everything from the QWERTY keyboard to Penguins of Madagascar. Packed with detail, empathy, and storytelling, this book offers a unique perspective on the shared human experience.
I love this book by @JohnGreen. I recommend it to everyone who asks me for a book rec. And they always thank me. Meanwhile I did nothing.     
–
source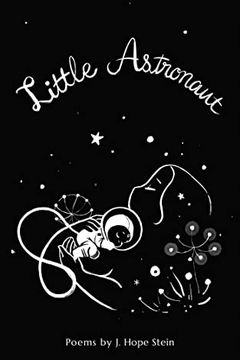 "Little Astronaut" is a captivating poetry collection that delves into the extraordinary and overwhelming world of new motherhood. J. Hope Stein's critically acclaimed work explores this deeply personal and relatable experience with both beautiful and disorienting perspectives. This updated edition includes over 50 pages of new poems, bringing readers even closer to the challenging yet magical early days of motherhood."
Yay! Love this book by @PoetryCrush.❤️     
–
source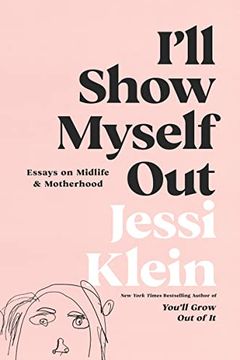 In this eagerly awaited second essay collection, Jessi Klein candidly navigates the cultural myths and pressures of motherhood and midlife. From hilarious takes on Listening to Beyoncé in the Parking Lot of Party City to touching reflections in Eulogy for My Feet, Klein's essays are both incisive and moving. With her signature wit and honesty, I'll Show Myself Out is an unforgettable read.
I love this book by @jessirklein. So funny and honest. I bet you will love it too. #HappyMothersDay     
–
source
A hilarious and heartfelt memoir/self-help manual from one of the UK's most beloved comedians. Follow Jimmy Carr's journey from sad and unfulfilled to a plastic-haired comedy giant through the power of comedy. This book is both about Jimmy's life and how you can turn your own life around to become the best version of yourself. With plenty of jokes and insights, this book is the perfect remedy for any tough times.
@jimmycarr I also love this book. I quote it regularly.     
–
source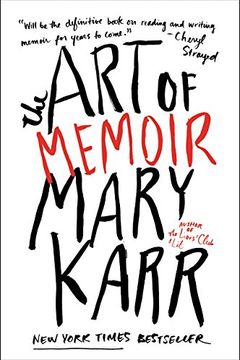 An accomplished memoirist and writing professor, the author shares her expertise in "The Art of Memoir." With insights from her own experiences and those of other writers, she breaks down the key elements of the genre, exploring memory, identity, and the power of reflecting on the past. This book is an elegant and accessible exploration of a popular literary form, perfect for writers and readers alike.
I reference @ANNELAMOTT's "Bird By Bird" a lot (rec'd by @GaryGulman on his episode) and I also recommend @marykarrlit's book "Art of Memoir" which I find completely inspiring. #WorkingItOut     
–
source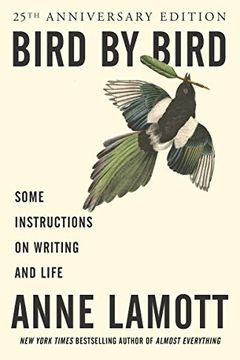 Learn to write like a pro with this step-by-step guide from a seasoned writer. From "Getting Started," to "Shitty First Drafts," and "Publication," this book covers it all. Along with practical tips, the author shares her own humorous and honest experiences with the writing process. With insights on everything from writer's block to jealousy and fear, this book is a must-read for anyone looking to improve their writing skills and navigate the writer's life.
I reference @ANNELAMOTT's "Bird By Bird" a lot (rec'd by @GaryGulman on his episode) and I also recommend @marykarrlit's book "Art of Memoir" which I find completely inspiring. #WorkingItOut     
–
source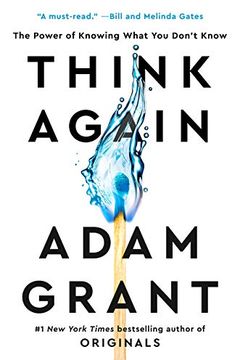 Discover the power of rethinking your beliefs with this thought-provoking book. Learn why mental laziness and old routines can hold you back, and how embracing the unknown and being wrong can actually benefit you. The author offers evidence-based insights into how rethinking can be taught as a mindset and a skillset. Sections on individual and group rethinking, and the shortcomings of schools, businesses, and governments, provide practical advice for success in a rapidly changing world. Don't miss out on developing the secret skill of the future: the ability to constantly rethink your perspective.
This is such great wisdom from @AdamMGrant. He's a great follow on here and his book "Think Again" is phenomenally good. 💯     
–
source
"Amoralman" explores the blurred line between truth and deception through the eyes of one of the world's leading deceivers, Derek DelGaudio. He takes readers on a journey of self-discovery as he confronts his past and grapples with his own sense of morality. This thought-provoking and brilliantly entertaining work of non-fiction is a must-read for anyone interested in the art of deception and the lies we tell ourselves.
I love this book by @derek_del. Highest recommendation. I think what I enjoy less is the spelling of my last name in this user review. I find this spelling neither "personal" nor "acceptable." #MikeBrigriallia     
–
source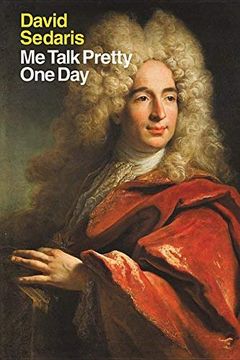 Laugh out loud with David Sedaris' hilarious collection of essays inspired by his move from New York to Paris. From a sadistic French teacher to his brother's incessant hip-hop slang, nothing is off-limits in this witty and sharp commentary on modern annoyances, including ludicrous restaurant meals and cashiers with six-inch fingernails.
@likaluca I recently re-read David Sedaris's book "me talk pretty one day" and laughed so damn hard. I thought I knew the book so well but it still had lines that snuck up on me.     
–
source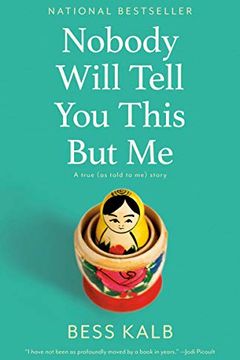 A moving and hilarious memoir, Nobody Will Tell You This But Me reconstructs the words and wisdom of a beloved grandmother to tell the story of four generations of indomitable women and the men who loved them. With family secrets and lore, this debut memoir is a tribute to the fierce bond between a grandmother and granddaughter that is both poignant and funny.
I couldn't recommend this book more highly. Bess has such an original voice and this book is so damn human. It's exactly what we need in these times. Order one today, order 10 tomorrow.     
–
source
The Library Book by Susan Orlean
An Actor's Companion by Seth Barrish
The Promise of Sleep by William C. Dement
The Total Film-Maker by Jerry Lewis