Sort by
Latest Recommendations First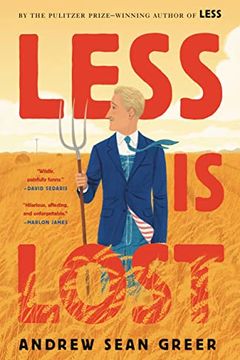 In the follow-up to the best-selling and Pulitzer Prize-winning Less, the awkward and lovable Arthur Less returns in an unforgettable road trip across America."Go get lost somewhere, it always does you good." For Arthur Less, life is going surprisingly well: he is a moderately accomplished novelist in a steady relationship with his partner, Freddy ...
I'm currently reading LESS IS LOST by Andrew Sean Greer, and I gotta say, it's a delight. The previous book about the hapless Arthur Less won the Pulitzer, but this one seems funnier, warmer, slyer and more confident. I am, as they say in France, digging it the most.     
–
source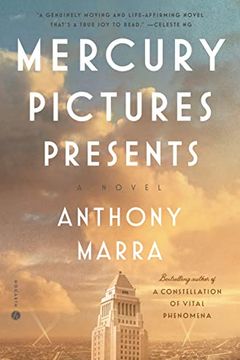 The epic tale of a brilliant woman who must reinvent herself to survive, moving from Mussolini's Italy to 1940s Los AngelesLike many before her, Maria Lagana has come to Hollywood to outrun her past. Born in Rome, where every Sunday her father took her to the cinema instead of church, Maria immigrates with her mother to Los Angeles after a childhoo...
I am currently reading MERCURY PICTURES PRESENTS by Anthony Marra, and it is really good. Just so's you know.     
–
source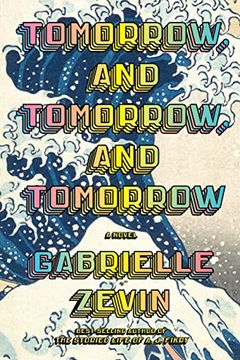 In this exhilarating novel by the best-selling author of The Storied Life of A. J. Fikry two friends--often in love, but never lovers--come together as creative partners in the world of video game design, where success brings them fame, joy, tragedy, duplicity, and, ultimately, a kind of immortality.On a bitter-cold day, in the December of his juni...
This is an excellent book and I recommend it highly.     
–
source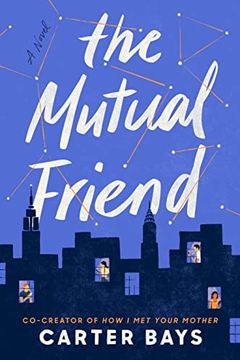 From the co-creator of How I Met Your Mother, a hilarious and thought-provoking comedy of manners set in New York City, following a sprawling cast of characters as they navigate life, love, loss, ambition, and spirituality--without ever looking up from their phonesIt's the summer of 2015, and Alice Quick needs to get to work. She's twenty-eight yea...
This book really reads like a novel by the co-creator of HOW I MET YOUR MOTHER. It's clever, it's funny and thoughtful, it's about young people in New York City and ambitions and connections (and missed connections) and mistakes and unsuspected depths and more. But it doesn't…     
–
source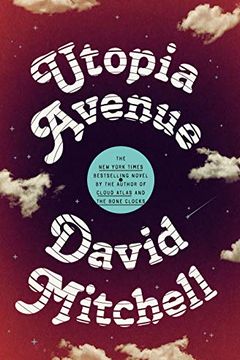 I don't know that I'll still be reading it by Friday, so I'll mention here that I'm currently reading UTOPIA AVENUE by David Mitchell, and 20% in, at least, it's really enjoyable. Terrific writing, memorable characters, a vivid sense of setting.     
–
source
The girl knows she has a destiny before she even knows her name. She grows up in the wild, in a cave with her mother, but visions of a faraway lake come to her on the spring breeze, and when she hears a traveler speak of Artos, king of Caer Leon, she knows that her future lies at his court.And so, brimming with magic and eager to test her strength,...
I am currently reading SPEAR by Nicola Griffith and it is terrific.     
–
source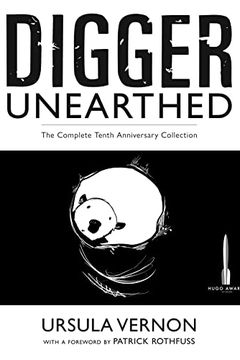 The story of a wombat on an incredible journey of discovery Kurt Busiek calls "utterly charming with a delightful (and refreshingly practical) hero."...
Six days to go. It's a terrific book. Check it, as they say, out.     
–
source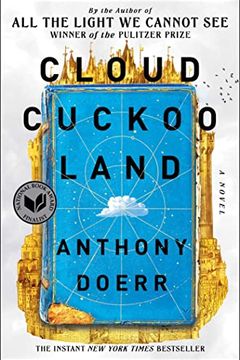 When everything is lost, it's our stories that survive....
Since I'm not going to finish another book this year, here are the four best books I read in 2021: GREAT CIRCLE by Maggie Shipstead, THE LINCOLN HIGHWAY by Amor Towles, CLOUD CUCKOO LAND by Anthony Doerr and BETTER LUCK NEXT TIME by Julia Claiborne Johnson.     
–
source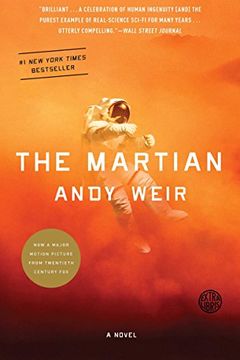 @RogerLo71650762 No, Iloved THE MARTIAN and didn't much like his second book. But PHM is on my list, and I'll get to it in time.     
–
source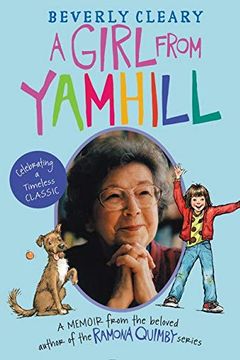 RIP Beverly Cleary. Loved her books as a kid, loved her memoir, A GIRL FROM YAMHILL, as an adult.     
–
source
Stillwater by Zdarsky & Perez, Volume 1 by Chip Zdarsky
Kirby & Lee by John Morrow
News of the World by Paulette Jiles
The Stand by Stephen King
Water for Elephants by Sara Gruen
Tess of the D'Urbervilles by Thomas Hardy
The Color of Money by Walter Tevis