Sort by
Latest Recommendations First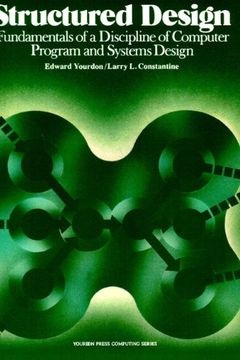 Discover the revolutionary approach of Structured Design for computer systems and program design. This technique has rapidly become the industrial standard to optimize productivity, increase reliability, and decrease maintenance costs.
@Grady_Booch That guy cranked them out didn't he? Did you ever read Structured Design by Yourdan/Constantine? That was such a great book!     
–
source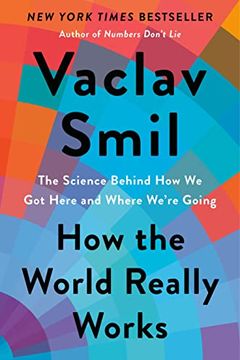 Explore the fundamental realities governing our survival and prosperity in How the World Really Works. Written by a scientist, this book delves into the modern science and technology that make our lives possible, and what they really accomplish. Learn about energy and food production, our material world and its globalization, risks, our environment, and its future. With a thought-provoking and interdisciplinary approach, this book provides a reality check on the world around us, revealing hidden truths that will change the way you see our uncertain future.
@rakeshm @bryanrbeal That was a super eye-opening book!     
–
source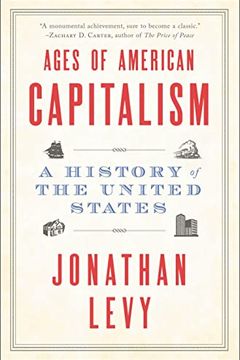 Tracing the evolution of capitalism in the United States from colonial times to the present day, this ambitious single-volume history explores how the country's economic growth is intertwined with American life. Through four distinct ages of commerce, capital, control, and chaos, economic historian Jonathan Levy argues that we have reached a turning point that will define the era ahead. With striking inequalities and a lack of oversight leading to the crash of 2008, this is a timely and essential guide to understanding American history and the current state of the economy.
@robert_spalding BTW - Strong recommendation for this book. What an amazing story!     
–
source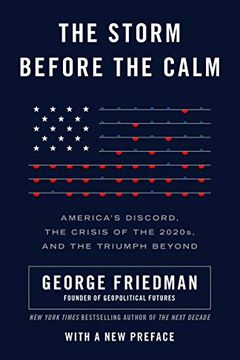 Take a journey through the future of America with this riveting book from a master geopolitical forecaster. He predicts dramatic upheaval and reshaping of American government, foreign policy, economics, and culture in the 2020s that will bring about increased strength, stability, and power in the world. With detailed analysis of American history seen in cycles, this book covers topics such as the size and scope of the federal government, marriage and social contracts, shifts in corporate structures, and new cultural trends. Provocative and entertaining, it's a must-read for anyone interested in the future of America.
I don't remember who recommended @George_Friedman s book but it was one of the best things I've read in years! Highly recommend it to understand the mess the USA is in, why it will last for a decade, and why we'll be fine.     
–
source
This thought-provoking book highlights the power shift caused by technology between the public and elite institutions. The author analyzes how digital devices and the vast information sphere sparked insurgencies across the globe, mobilizing millions of ordinary people. The updated edition takes a look at current political events, including Donald Trump's election and Brexit, and ponders whether the current elite class can reform the democratic process. A must-read for those interested in politics and technology.
@Fred_Dorkman You must be looking over my shoulder and reading the book I'm reading. Seriously interesting. I'm thinking about the ramifications for AI and the future of work and wny the most important part of OKRs is shutting up.     
–
source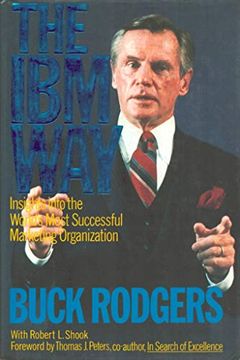 IBM Way
Insights into the World's Most Successful Marketing Organization
@AZDevOps1 There was so much good stuff in that book. Including "everyone sells". He used the word "sell" but today I think we'd phrase it, "Every person and every interaction delivers your brand".     
–
source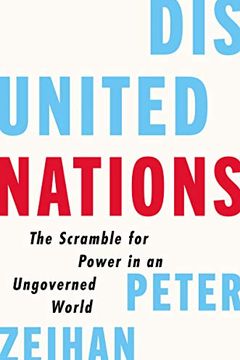 Disunited Nations by Peter Zeihan is a thought-provoking guidebook that delves into the future of world powers, trade agreements, and international institutions. Zeihan presents counterintuitive arguments about a world where cooperation is disintegrating, and smaller, competing powers will prevail. He predicts that China will collapse, France will replace Germany as Europe's most powerful country, and Saudi Arabia, not Iran, will pose the biggest threat to the Middle East. This essential reading provides insights that no leader can afford to ignore, as we enter a period of chaos and uncertainty.
Great book! At this moment I'm listening to the audiobook of his first book. Accidental Superpower.     
–
source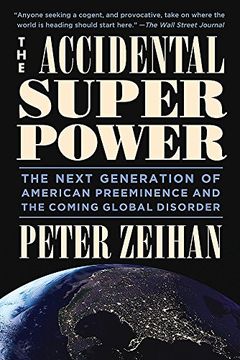 Explore the contrarian and eye-opening assessment of American power in The Accidental Superpower. International strategist Peter Zeihan explains how the hard rules of geography are redefining the global system and how America's geography is simply sublime. With topics ranging from the abolishment of empires to the United States' rapidly approaching energy independence, this thought-provoking book will challenge your perspective on the world we live in.
What was the most surprising/informative book you read this year? For me, it was @PeterZeihan Accidental SuperPower.     
–
source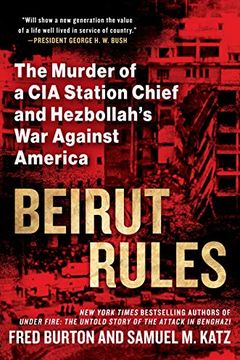 Beirut Rules
The Murder of a CIA Station Chief and Hezbollah's War Against America
"Beirut Rules" is a gripping true story of the beginnings of the CIA's war against Islamic radicalism. In 1983, CIA station chief William Buckley was kidnapped and murdered by Hezbollah terrorists in Lebanon. Drawing on never-before-seen government documents and interviews, coauthors Burton and Katz provide a pulse-by-pulse account of Buckley's abduction, torture, and murder, and reveal how this event ignited the war on terror that continues to shape the Middle East today.
I can recommend this book. It is an important episode to understand.     
–
source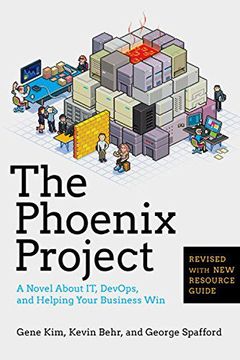 An essential read for anyone invested in IT, The Phoenix Project has been updated for its 5th anniversary edition. Co-author Gene Kim provides a deeper exploration of the Three Ways as described in The DevOps Handbook, offering practical guidance for IT teams adapting to the DevOps revolution. Whether you're a newcomer or a returning reader, this updated classic is a must-have for anyone looking to propel their team into the future of IT.
Great thread. I know of a number of devops people that haven't read this book. Ya'll should fix that.     
–
source
Learn Windows PowerShell in a Month of Lunches by Donald W. Jones
The Only Investment Guide You'll Ever Need by Andrew Tobias