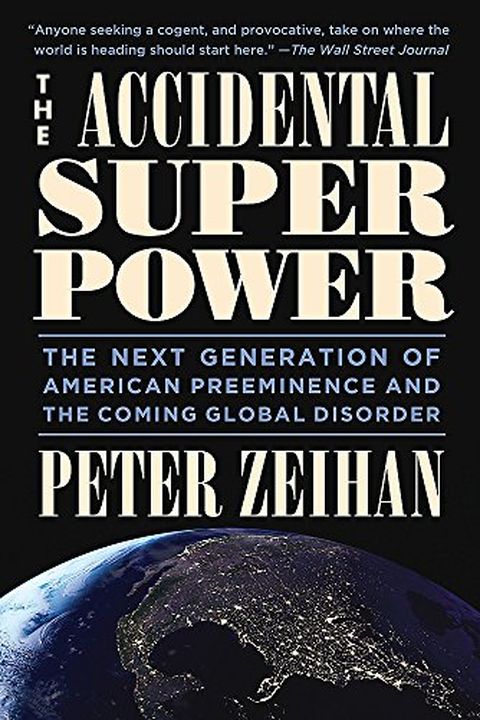 The Accidental Superpower
The Next Generation of American Preeminence and the Coming Global Disorder
Mr. Peter Zeihan
In the bestselling tradition of The World Is Flat and The Next 100 Years, The Accidental Superpower will be a much discussed, contrarian, and eye-opening assessment of American power. Near the end of the Second World War, the United States made a bold strategic gambit that rewired the international system. Empires were abolished and replaced by a g...
Publish Date
2016-02-23T00:00:00.000Z
2016-02-23T00:00:00.000Z
First Published in 2014
Recommendations
I've been reading The Accidental Superpower by Peter Zeihan and it's one of the most interesting books I've read in awhile. @patrick_oshag did a podcast interview with him that will give you a good taste of what the book is about. I highly recommend it     
–
source
The most interesting books I read in 2019, including - The Accidental Superpower - Nonzero - The Sovereign Individual - Dominion - Technological Revolutions     
–
source
What was the most surprising/informative book you read this year? For me, it was @PeterZeihan Accidental SuperPower.     
–
source