Sort by
Latest Recommendations First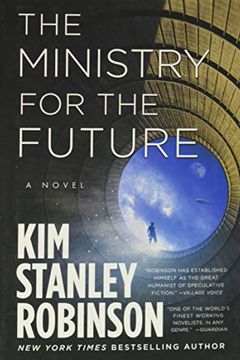 This near-future novel explores the impacts of climate change, technology, politics, and human behavior. The Ministry for the Future was established to advocate for future generations and protect all living creatures. Through fictional eyewitness accounts, Kim Stanley Robinson weaves a visionary and powerful story of a future that is almost upon us. This impactful and original book presents both hope and despair in equal measure, making it one of the most powerful novels on climate change ever written.
Late to this novel, but enjoying it - if you're convinced, as I am, about the urgency of tackling climate change but want hopeful solutions rather than despair, I'd recommend reading this     
–
source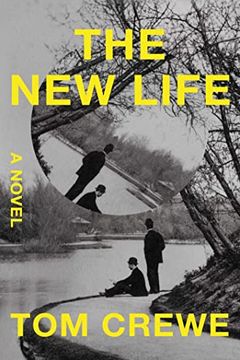 Haven't had much time to read so far in 2023 - just as well this by Tom Crewe is a book to savour. Beautifully written historical fiction, but with a timely feel too. And shot through with a real sense of hope about the possibility of progress against the odds. Highly recommended     
–
source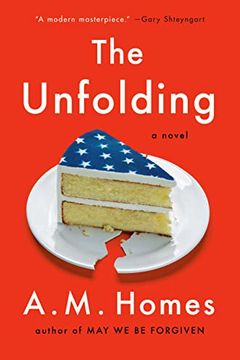 This darkly comic political parable explores the dynamics within a family and a divided country. The Big Guy loves his family, money, and country, but is undone by the 2008 presidential election. He taps a group of like-minded men to reclaim their version of the American Dream while facing turbulence within his own family. A.M. Homes prompts a reconsideration of truth, freedom, and democracy, exploring the explosive consequences of what happens when the same words mean such different things to people living under one roof in this stunning alternative history that is both terrifyingly prescient, deeply tender, and devastatingly funny.
📚 One of my occasional Saturday night book recommendations. This by @nycnovel is exceptionally good - a fusion of family drama and state of the nation (and very prescient) US politics     
–
source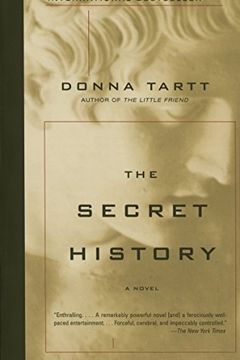 Elite college students learn under the tutelage of their enigmatic professor, discovering a new way of life. But as they veer from traditional values, morals unravel and they succumb to depravity. The Secret History is a haunting tale of obsession, corruption, and eventual descent into evil.
📚 I don't re-read lots of books, but making an exception for this modern classic on the 30th anniversary of its publication. I read it back then & loved it. I remember being utterly engrossed but the detail of the plot is sketchy now, so going back in for my Sat night read… 📚     
–
source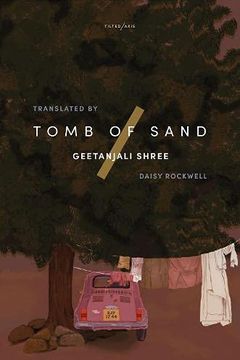 This book follows an eighty-year-old woman who experiences a deep depression after her husband's death, but emerges with a new lease on life. She defies convention by forming a friendship with a hijra woman, confusing her bohemian daughter who thinks of herself as more modern. Together they travel to Pakistan, confront the trauma of Partition, and explore what it means to be a mother, daughter, woman, and feminist. Through playful prose, this book protests against the damaging impact of borders and boundaries, between religions, countries, and genders.
Many thanks for all the lovely birthday wishes today - much appreciated 🥳 A birthday treat this evening, I hope, will be some time with this book which is extraordinarily good. Beautiful writing and storytelling, and a masterclass in the wonder of translation @shreedaisy     
–
source
This epic and intimate novel delves into the family behind the infamous John Wilkes Booth, exploring their lives in a secret cabin hidden away just northeast of Baltimore. As the country teeters towards secession and civil war, the Booths share triumphs, scandals, and devastating disasters amidst their dramatic rise to fame as a leading theatrical family. Booth offers a vivid portrayal of the ties that make and break a family during a time of immense change in American history.
For the 📚 lovers amongst my followers, the book is a fictionalised account of the family life of John Wilkes Booth who assassinated Abraham Lincoln. An interesting take on a well worn topic.     
–
source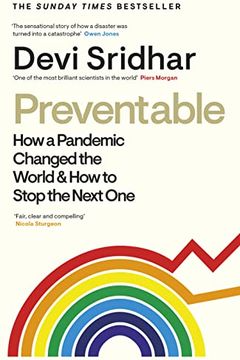 Preventable
How a Pandemic Changed the World & How to Stop the Next One
Preventable is an illuminating book that explores how politics influence global health crises. Professor Devi Sridhar compares the spread of the COVID-19 pandemic around the world and examines why certain countries have suffered far worse losses than others. This book combines science, politics, ethics, and economics to showcase the deep-seated social and economic inequalities that shape our fate. Sridhar presents lessons learned from past and present outbreaks and sets out a vision for how we can better protect ourselves from future health crises. An urgent read that will challenge, inspire, and outrage readers.
Prof @devisridhar has been a source of invaluable - and at times challenging - advice to @scotgov during the pandemic. Her book about what we can learn for the future is important and well worth reading     
–
source
A coming-of-age novel that explores the profound themes of life, death, and friendship. Set in a small Scottish town in 1986, two friends, James and Tully, make a vow to live life differently. Thirty years later, Tully's news forces them to confront mortality and examine their obligations to each other. Mayflies is a poignant examination of human connection and the meaning of love in the face of tragedy.
@Kayfre I have indeed. Beautiful book     
–
source
Set in 1979 during the winter of discontent, this award-winning and internationally bestselling crime novel follows the story of Allie Burns - a bold investigative journalist on the hunt for her first big scoop. Along with fellow reporter Danny Sullivan, they uncover corruption, terror, and murder, making powerful enemies along the way. With intriguing insight into both the past and present, this novel marks the first in Val McDermid's newest series of crime novels.
📚 Some late evening sunshine gives me a moment to recommend two outstanding, albeit very different, books that I've been fortunate to read advance copies of - written by women I admire hugely @valmcdermid and @Elif_Safak     
–
source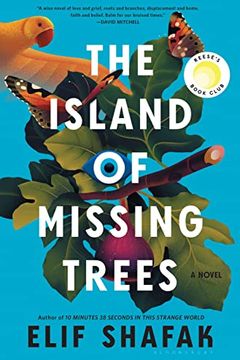 This magical novel explores themes of belonging, identity, love, trauma, nature, and renewal. Set in Cyprus, the story follows two teenagers from opposite sides of the island as they fall in love amidst the chaos of war. Decades later, a botanist returns to the island in search of lost love and discovers a fig tree that connects him to his past. In London, a woman finds a Ficus carica tree in her garden and uncovers her family's troubled history. Wrapped in themes of division and eco-consciousness, The Island of Missing Trees is Elif Shafak's best work yet.
📚 Some late evening sunshine gives me a moment to recommend two outstanding, albeit very different, books that I've been fortunate to read advance copies of - written by women I admire hugely @valmcdermid and @Elif_Safak     
–
source
The Vanishing Half by Brit Bennett
We Are Attempting To Survive Our Time by
Hamnet by Maggie O'Farrell
Such a Fun Age by Kiley Reid
Celestial Bodies by Jokha Alharthi
10 Minutes 38 Seconds in This Strange World by Elif Shafak
The Great Believers by Rebecca Makkai
The Female Persuasion by Meg Wolitzer
Girl, Woman, Other by Bernardine Evaristo
Anatomy of a Scandal by Sarah Vaughan
Manhattan Beach by Jennifer Egan
Home Fire by Kamila Shamsie
Less by Andrew Sean Greer
Mr. Loverman by Bernardine Evaristo
Purple Hibiscus by Chimamanda Ngozi Adichie
American Wife by Curtis Sittenfeld
Poor Things by Alasdair Gray