Sort by
Latest Recommendations First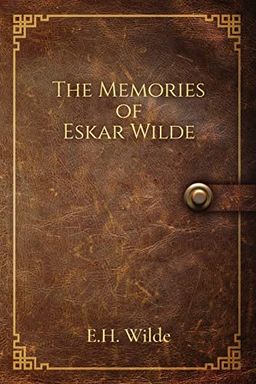 The Memories of Eskar Wilde is the story of a young man recounting his life's journey filled with love, loss, guilt, and secrets. With a non-conventional storytelling style, this therapeutic read on Kindle Unlimited will keep you engaged as the memories jump around in time. Don't let the author's amateurish style deter you from learning from the mistakes he has made. Brace yourself for a story of evil, subterfuge, and the weighty matters of life.
@eh_wilde @eh_wilde I just finished your enchanting novel, #TheMemoriesOfEskarWilde - your book surprised & delighted me in equal measure. I hated for it to end, I was so attached to the story & characters. I admire your storytelling gifts,am a Francophile, love French wine & ADORE cats!     
–
source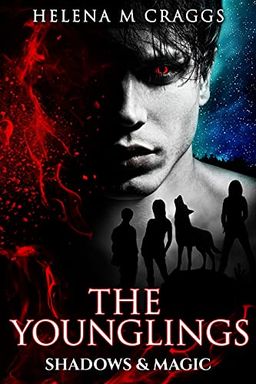 Discover a world where supernatural creatures exist in the shadows. Follow Quinn Carter, a half-demon, as he navigates a new world after meeting his demon king father. Alongside his new friends, Quinn uncovers a host of paranormal beings including vampires and troubled spirits. Get ready for an exciting ride filled with action, mystery, and intrigue.
@h_craggs This #book offer is a steal. Younglings: Shadows & Magic (book 1) and Youngling: Fire & Magic (book 2) are fun, entertaining and enthralling ⭐️⭐️⭐️⭐️⭐️ #MustRead I highly recommend them and I'm not normally a supernatural, fantasy fan!! #ReadingCommunity     
–
source
In Squires, follow the story of Marieke as she navigates the trials and tribulations of being a girl in an all-male archers' guild in 14th century Belgium. Determined to see her beloved Tristan become the prince's next Guardsman, Marieke must decipher a mysterious dream and winter with the boys at Brecelyn's castle. With the Black Death sweeping through northern Europe and Tristan in danger, Marieke must balance her loyalty to Tristan with her duty to the guild and her desire for justice. A light-hearted historical adventure full of action, humor, and romance, Squires is perfect for fans of Robin Hood, Mulan, Twelfth Night, and Princess Bride.
I'm so excited - author Jeanne Roland @booksbyJeanneR just released her #book "Squires," the second in her Archers of St. Sebastian historical fiction series. I adored book one, rated it as a ⭐️⭐️⭐️⭐️⭐️ #MustRead Recommend you check her books out. 🔥🔥     
–
source
Discover the inspiring true story of a decorated army veteran, Clyde Kennard, who made history as one of the first serious attempts to integrate public schools in Mississippi at the college level. Against the backdrop of the civil rights movement, The Life and Times of Clyde Kennard explores his courageous efforts to complete his education and the institutionalized social order of the times. Get ready for a moving and informative journey through Kennard's life, researched by author Derek R. King.
@DerekRKing2 How interesting, Derek @DerekRKing2 this is a ⭐️⭐️⭐️⭐️⭐️ #mustread for anyone who cares about American history and civil rights. Outstanding work on this important #book, Derek!     
–
source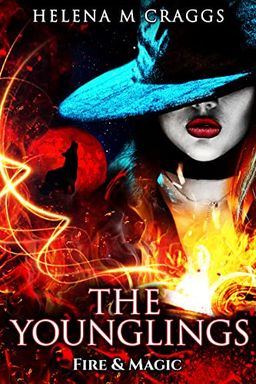 Supernatural chaos is putting the Keepers to the test in this young adult novel. Witch hunters and rogue vampires are among the threats facing innocent mortals. Millie is targeted, and Eve's blood is drawing in a determined vampire tracker. As the line between good and evil blurs, the Keepers must protect their own. This must-read book expertly weaves first loves, sexuality, friendship, and family into a thrilling story filled with demons, angels, vampires, and more.
@NinaIvAndrews Thanks dear Nina @NinaIvAndrews these ⭐️⭐️⭐️⭐️⭐️ fantasy/supernatural books by H_Craggs are magic! #mustread     
–
source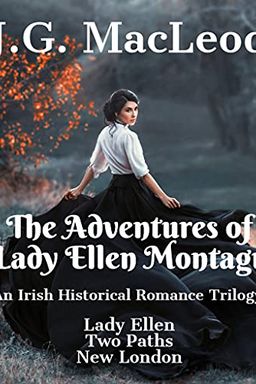 Discover the adventure, romance, and drama of a Duke's daughter who leaves home to find herself in 19th-century Ireland and Canada. This historical-romance trilogy follows Lady Ellen through a journey of coming-of-age, sweeping adventure, family secrets, betrayal, and motherhood. Lose yourself in the swoon-worthy collection of THREE full-length novels today.
@jgmacleodauthor Jenn @jgmacleodauthor loved your Lady Ellen ⭐️⭐️⭐️⭐️ #mustread trilogy. I started with the first book and gobbled all 3 up like a crazy binger (I am a crazy binger). First rate #historicalromance 🔥🔥🔥     
–
source
In the second installment of the Simone LaFray Mysteries, young spy Simone must come out of hiding when a fellow spy goes missing from a posh London school. Dealing with dark forces, an enigmatic OmniKey, and an unruly royal, Simone finds herself questioning her loyalties as she navigates school rivalries and opens a new LaFray's Patisserie. This exciting adventure is sure to keep readers on the edge of their seats.
@SPOFarrell3 Great quote, Steve @SPOFarrell3 Luckily, your ⭐️⭐️⭐️⭐️⭐️Simone LaFray Mysteries are equally great for children and adults!! 🔥🔥 #mustread #booktwt     
–
source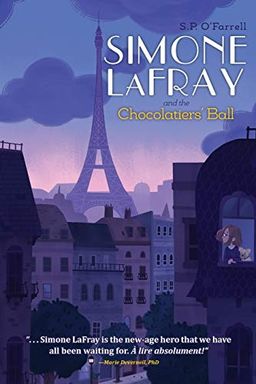 In Simone LaFray and the Chocolatiers' Ball, a 12-year-old girl living a double life as a covert agent must confront a crisis that threatens her family's famous patisserie. A notorious thief seeks revenge against her mother, leaving Simone to question the character of her father and the future of the store. With unexpected twists and turns, Simone must navigate the dangerous world of espionage while also finding a ball gown for the upcoming Chocolatier's Ball. Perfect for young readers who love mystery and adventure!
@SPOFarrell3 Great quote, Steve @SPOFarrell3 Luckily, your ⭐️⭐️⭐️⭐️⭐️Simone LaFray Mysteries are equally great for children and adults!! 🔥🔥 #mustread #booktwt     
–
source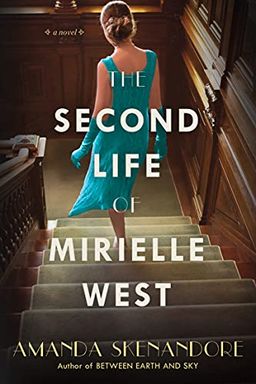 Experience the fall of a silent film star's wife into the brutal world of Carville Lepers Home in 1920s Louisiana and LA. Based on true history, this page-turner unfolds the tragic life of Mirielle West, a 1920s socialite, stripped of her civil rights, and forced to abandon her glamorous Hollywood lifestyle. With no cure in sight, Mirielle must find strength and a new sense of self-worth in Carville's walls. The Second Life of Mirielle West is a timely tale of resilience and courage that will resonate with fans of Fiona Davis, Tracey Lange, and Marie Benedict.
Amanda @ARShenandoah it's a fabulous and immersive book. I'll do a review first chance. I learned a lot, laughed and cried with your so engaging, well-developed characters. Such a poignant story. Brava!     
–
source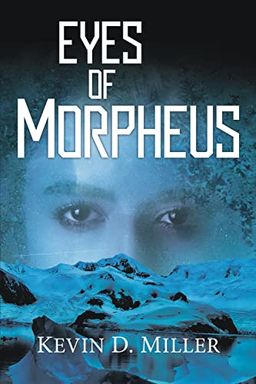 In "Eyes of Morpheus," Dr. Emily Grace must make an impossible choice when diagnosed with a rare form of brain cancer - fight for her life or enter her own revolutionary cryonics program. Eighty-seven years in the future, she learns that playing God has terrifying consequences. Discover a thought-provoking exploration of life, death, and the true meaning of reality in this gripping novel.
@SPOFarrell3 @halo_scot @laliaristo @tristanbtaylor Steve @SPO like most of #WritingCommunity I'm a serial reader & LOVED the last 2 ⭐️⭐️⭐️⭐️⭐️#books I read: EYES OF MORPHEUS by Kevin D. Miller @HeartOfSteelBo1 THE SECOND LIFE OF MIRIELLE WEST by Amanda Skenandore @ARShenandoah     
–
source
Letters from Italy by Mario Dell'Olio
Organic eMotions by Lali A. Love
Journeys (The Archers of Saint Sebastian, #1) by Jeanne Roland
Honey by Derek R. King, Julie L. Kusma
Two Hundred Bones by J.C. Paulson
Blackout by Simon Scarrow
White Skies Black Mingo by Kevin D. Miller
Griffin's Cure by J. C. Paulson
Blood and Dust by J.C. Paulson
Dutch Girl by Robert Matzen
Coming About by Dr. Mario Dell'Olio
Adam's Witness by J.C. Paulson
To Kill a Mockingbird by Harper Lee
Jonathan Livingston Seagull by Richard Bach
The Three Musketeers by Alexandre Dumas
Captain Corelli's Mandolin by Louis de Bernieres