Sort by
Latest Recommendations First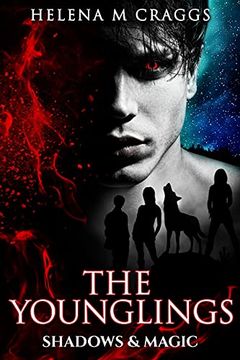 Humans have no idea what lurks in the shadows.Mortals don't expect to see supernaturals. Their minds rarely consider the possibility, even when it's staring them right in the face. I was one such person ... until I met my estranged father.Let me introduce myself. The name is Carter. Quinn Carter. A witty, laid-back, regular guy, who just happens to...
@h_craggs This #book offer is a steal. Younglings: Shadows & Magic (book 1) and Youngling: Fire & Magic (book 2) are fun, entertaining and enthralling ⭐️⭐️⭐️⭐️⭐️ #MustRead I highly recommend them and I'm not normally a supernatural, fantasy fan!! #ReadingCommunity     
–
source
In 1955, Clyde Kennard, a decorated army veteran, was forced to cut short the final year of his studies at the University of Chicago and return home to Mississippi due to family circumstances, where Kennard made the decision to complete his education. Yet still on the eve of the civil rights movement in America, Kennard's decision would be one of t...
@DerekRKing2 How interesting, Derek @DerekRKing2 this is a ⭐️⭐️⭐️⭐️⭐️ #mustread for anyone who cares about American history and civil rights. Outstanding work on this important #book, Derek!     
–
source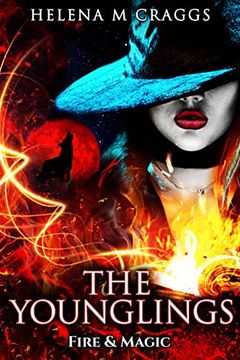 Protecting innocents in the mortal world is not a job to be taken lightly, and life for the Keepers is spiralling back to Crazyville. The Supernatural Council has their back, but it's chaos out there.Stranded spirits, rogue vampires and demons are bad enough, and now merciless witch hunters are stalking Millie.Eve's angelic blood is like a siren ca...
@NinaIvAndrews Thanks dear Nina @NinaIvAndrews these ⭐️⭐️⭐️⭐️⭐️ fantasy/supernatural books by H_Craggs are magic! #mustread     
–
source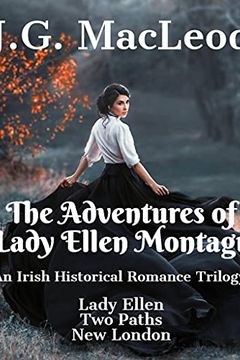 Sometimes a Duke's daughter must leave home to discover what truly matters.An Irish, historical-romance trilogy set in 19th-century Ireland and Canada.This swoon-worthy collection contains THREE, full-length, romance novels:Lady Ellen (Book 1)Two Paths (Book 2)New London (Book 3)The year is 1845. Enter Lady Ellen, newly introduced into society, fol...
@jgmacleodauthor Jenn @jgmacleodauthor loved your Lady Ellen ⭐️⭐️⭐️⭐️ #mustread trilogy. I started with the first book and gobbled all 3 up like a crazy binger (I am a crazy binger). First rate #historicalromance 🔥🔥🔥     
–
source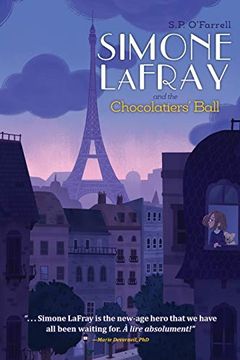 Simone LaFray had never questioned one thing - the character of her father. A fourth generation chocolatier and proprietor of a world famous patisserie, in her eyes he could do no wrong. However, her eyes were trained to see everything that was wrong. A covert agent with the Ministry of Foreign Affairs, this extraordinary 12-year-old was living a d...
@SPOFarrell3 Great quote, Steve @SPOFarrell3 Luckily, your ⭐️⭐️⭐️⭐️⭐️Simone LaFray Mysteries are equally great for children and adults!! 🔥🔥 #mustread #booktwt     
–
source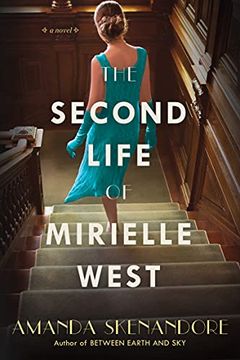 The glamorous world of a silent film star's wife abruptly crumbles when she's forcibly quarantined at the Carville Lepers Home in this page-turning story of courage, resilience, and reinvention set in 1920s Louisiana and Los Angeles. Based on little-known history, this timely book will strike a chord with readers of Fiona Davis, Tracey Lange, and M...
Amanda @ARShenandoah it's a fabulous and immersive book. I'll do a review first chance. I learned a lot, laughed and cried with your so engaging, well-developed characters. Such a poignant story. Brava!     
–
source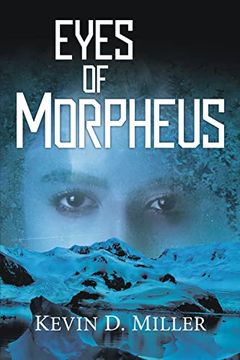 Dr. Emily Grace is a renowned scientist and neurosurgeon. She is the creator of "The Promise of Lazarus" program―a revolutionary new cryonics program that offers hope and a promising future for the terminally ill.When Dr. Grace's marriage crumbles and she is diagnosed with a rare and fatal form of brain cancer, she must make an unthinkable decision...
@SPOFarrell3 @halo_scot @laliaristo @tristanbtaylor Steve @SPO like most of #WritingCommunity I'm a serial reader & LOVED the last 2 ⭐️⭐️⭐️⭐️⭐️#books I read: EYES OF MORPHEUS by Kevin D. Miller @HeartOfSteelBo1 THE SECOND LIFE OF MIRIELLE WEST by Amanda Skenandore @ARShenandoah     
–
source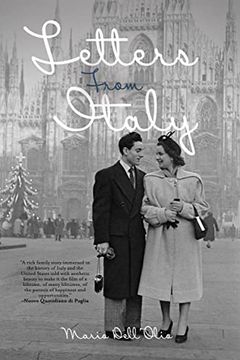 Letters from Italy is a story of true love that spans an ocean. Against all odds, an orphaned girl and a young dreamer find solace in a romance sparked by a single photo and years of transatlantic letters. From a tiny Italian town in pre-WWII to New York City in her golden age, hopeful immigrants take a chance at living the American dream. Set on t...
@DellOlioMario LOVE this book, Mario @DellOlioMario "Letters from Italy" is ⭐️⭐️⭐️⭐️⭐️ plus, plus. #mustread #book #readingcommunity     
–
source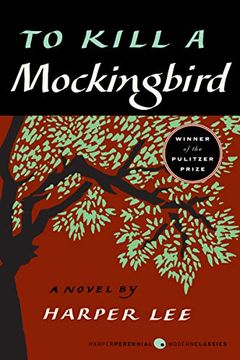 Jo @joanne_paulson I agree with the brilliance of the book and movie. Sad to know it's banned in some places. 🥺     
–
source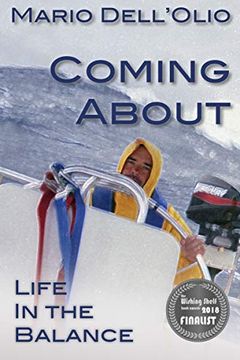 A mid-life crisis, a sailing adventure, and a rescue at sea, Coming About tells a story of survival and inner-strength through a foundational loving relationship. Coming About is a memoir of Mario and Jim who, at 40, quit their jobs and sell their home in San Francisco to follow their dream. They buy a 50-foot sailboat and move to St. Thomas, Virgi...
@DellOlioMario Mario @DellOlioMario your ⭐️⭐️⭐️⭐️⭐️ book "Coming About" is such a wonderfully layered read…part spine-tingling high-seas adventure and part personal and universal truths and lessons. I highly recommend this book to everyone!!     
–
source
Organic eMotions by Lali A. Love
Two Hundred Bones by J.C. Paulson
White Skies Black Mingo by Kevin D. Miller
Griffin's Cure by J. C. Paulson
Dutch Girl by Robert Matzen
The Three Musketeers by Alexandre Dumas
Adam's Witness by J.C. Paulson
Captain Corelli's Mandolin by Louis de Bernieres