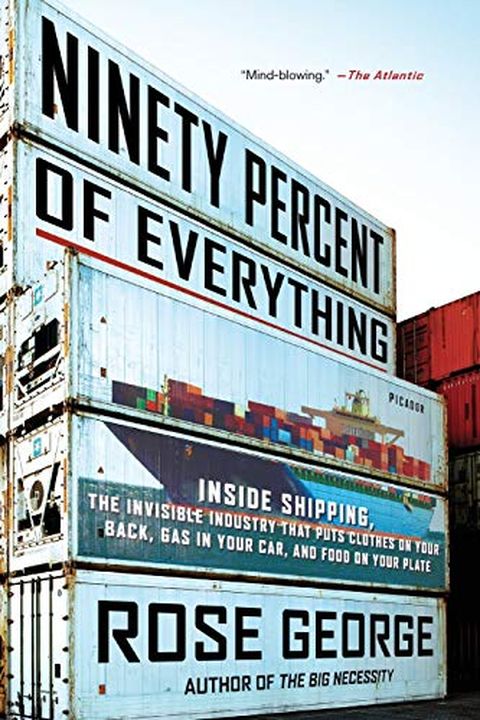 Ninety Percent of Everything
Inside Shipping, the Invisible Industry That Puts Clothes on Your Back, Gas in Your Car, and Food on Your Plate
Rose George
On ship-tracking Web sites, the waters are black with dots. Each dot is a ship; each ship is laden with boxes; each box is laden with goods. In postindustrial economies, we no longer produce but buy, and so we must ship. Without shipping there would be no clothes, food, paper, or fuel. Without all those dots, the world would not work. Yet freight s...
Recommendations
@jessegenet Related awesome book: Ninety Percent of Everything: Inside Shipping, the Invisible Industry That Puts Clothes on Your Back, Gas in Your Car, and Food on Your Plate     
–
source
@sacca @brianrumao @amazon I've given out a 100 copies of that book. Just great.     
–
source