Jason Bordoff
Recommended Books
Jason Bordoff, a former senior director on the staff of the U.S. National Security Council and special assistant to President Barack Obama, is a professor of professional practice in international and public affairs and the founding director of the Center on Global Energy Policy at Columbia University's School of International and Public Affairs.
Sort by
Latest Recommendations First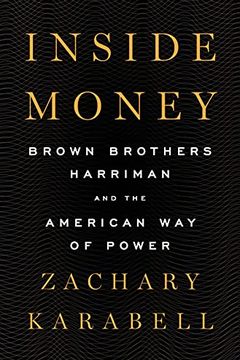 Inside Money
Brown Brothers Harriman and the American Way of Power
A sweeping history of the legendary private investment firm Brown Brothers Harriman, exploring its central role in the story of American wealth and its rise to global powerConspiracy theories have always swirled around Brown Brothers Harriman, and not without reason. Throughout the nineteenth century, when America was convulsed by a devastating fin...
Had a chance to read an early proof copy of new @zacharykarabell book, and it's excellent (as per his others). Highly recommend.     
–
source
The book is excellent. Highly recommend.     
–
source
It's an interesting column. It bears a striking resemblance (without attribution) to the arguments, quotes, history in @neal_katyal's excellent new book.     
–
source