Sort by
Latest Recommendations First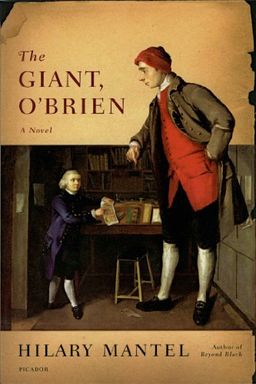 The Giant, O'Brien by Hilary Mantel takes readers back to the Age of Reason in the 18th century. Charles O'Brien, a giant who tells ancient folk tales, moves to England to make his fortune as a sideshow exhibit. However, his height attracts unwanted attention from a surgeon named John Hunter who is obsessed with dissecting him. The novel explores the conflict between Hunter's thirst for knowledge and fame versus O'Brien's belief that his soul cannot go to heaven without his body. Mantel dives deep into the division of soul and body, imagination and rationalism, offering no easy answers but reflecting on universal questions that still resonate today.
Aw crap. I have loved her books since "The Giant, O'Brien," which is hilarious and devastating. She leaves an exceptional body of work.     
–
source
Experience the brilliance of acclaimed Spanish-language writer Jorge Luis Borges in his last major story collection, The Book of Sand, now in a new stand-alone edition. This collection features Borges's signature fantastic inventiveness paired with a direct and colloquial writing style. The book includes marvelous tales like "The Congress," "Undr," "The Mirror and the Mask," and "The Rose of Paracelsus," showcasing Borges's incredible depth of vision and superb image-conjuring power. Don't miss out on this must-read work of literary mastery.
Reading "The Book of Sand" on what turns out to be Borges' 123rd birthday. When I first read it as a young man, it was impossible to understand how much it was an old man's book, and how very dark it is. He wore his courage so lightly.     
–
source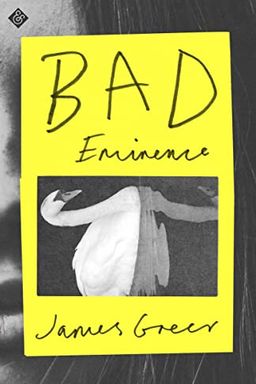 Follow Vanessa Salomon, a French-American translator with deep-seated resentment towards her famous twin sister and the recent suicide of her only love. While translating a dead author's book, she is offered a better gig - translating for an Extremely Famous French Writer, leading to a literary hell of doppelgangers, mystic visions, and the secret of life itself. Bad Eminence is a literary satire peppered with sponsored content and a nod to contemporary screen-life and digital celebrity.
This book is exhibiting intelligence!     
–
source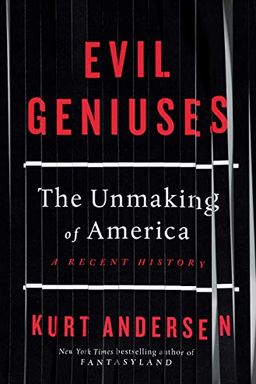 This book explores how America abandoned fairness and the middle class, and instead favored big business and the wealthy. The author traces the dismantling of the economic and social systems that made the American Dream possible, showing how greed became good and workers powerless. With deep research and a fresh perspective, the author names those responsible for this undoing and offers a path forward from this man-made disaster. This is the one book everyone must read as we figure out how to rebuild our country.
@ihorgowda @KBAndersen An excellent book.     
–
source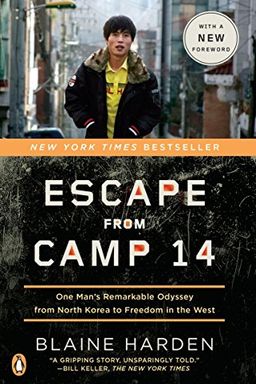 The shocking story of a North Korean political prison camp escapee and his harrowing journey to survival. Born and raised within the camp, Shin Dong-hyuk saw his own family executed, was raised to be a snitch, and saw his mother as a competitor for food. With an unequaled inside account of one of the world's darkest nations, this is a riveting tale of endurance, courage, and survival.
@matvelloso It's an amazing book.     
–
source
A complex and thrilling read, this book delves into the interplay of a brilliant poem, an eccentric writer, and a twisted tale of power and intrigue. With a mix of literary analysis and dark comedy, Pale Fire is a must-read for fans of Nabokov and those who love a challenging, layered story.
@miahfost @page88 Pale Fire is an elusive meditation on the hope and terror of life after death, and a fuckin' killer book. Done.     
–
source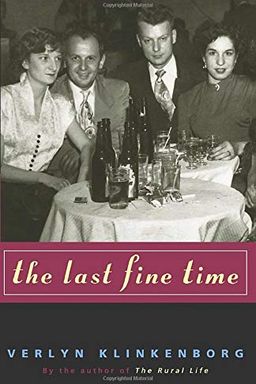 Discover the life of a family-owned restaurant in Buffalo, New York, from prewar days to its reincarnation as a swank nightspot in The Last Fine Time. Verlyn Klinkenborg's lyrical style turns this history into an elegy, celebration, and social commentary all at once. Watch the neon sign outside the restaurant dim as an old world way of life passes and prosperous Americans' postwar exuberance comes to an end.
@Sulliview Such a good book.     
–
source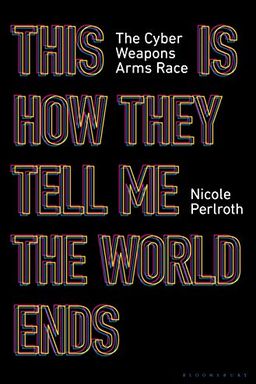 Discover the untold story of the cyberweapons market in this chilling exposé by a leading cybersecurity reporter. Follow the journey of zero day, a coveted tool in the spy's arsenal with the power to dismantle safety controls, alter elections, and create chaos. Delve into the United States government's dominant hoarder of zero days and how they lost control, placing this powerful tool in the hands of hostile nations and mercenaries who will stop at nothing. Written like a thrilling reference, This Is How They Tell Me the World Ends is a cautionary tale that we all must heed to bring the global cyber arms race to heel.
I tore through @nicoleperlroth's brilliant and chilling book, you should preorder it and she should be proud.     
–
source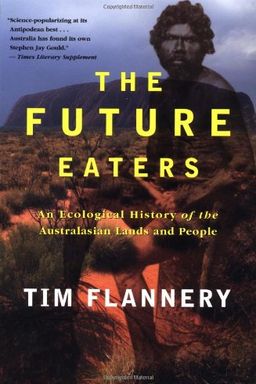 Explore the environment of islands throughout history, from the age of dinosaurs to modern society, in this gripping and thought-provoking ecological history. Natural history, anthropology, and ecology come together in a penetrating and epic journey accompanied by stunning illustrations.
@DGisSERIOUS He's never been to the museum at the Tar Pits: People crossed the Bering Strait in big numbers about 15,000 years ago, discovered a wonderland of meat, and ate most species into extinction. "The Future Eaters" is a wonderful book on the Aboriginal decimation of Australia.     
–
source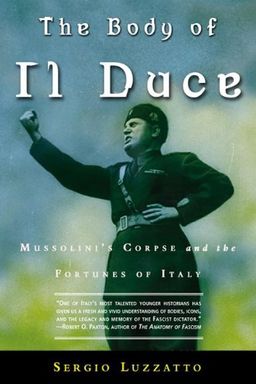 A historian explores the enduring legacy of Italian Fascism through the journey of Mussolini's body, from his rise to power to his execution and beyond. In this groundbreaking work, the author demonstrates how a ruler's body can come to symbolize a nation in a totalitarian state. The Body of Il Duce is an elegantly written, compelling history of Italy's struggle to break free from the grip of Fascism.
Journey to the End of the Night by Louis-Ferdinand Céline
Jesse James by T. J. Stiles
The Secret Garden by Frances Hodgson Burnett