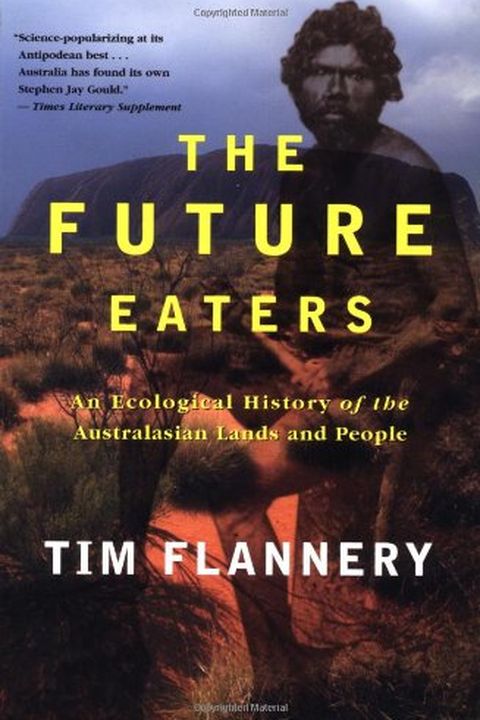 The Future Eaters
An Ecological History of the Australasian Lands and People
Tim Flannery
In this illustrated ecological history, acclaimed scientist and historian Flannery follows the environment of the islands through the age of dinosaurs to the age of mammals and the arrival of humans, to the European colonizers and industrial society. Penetrating, gripping, and provocative, this book combines natural history, anthropology, and ecolo...
Publish Date
2002-10-16T00:00:00.000Z
2002-10-16T00:00:00.000Z
First Published in 1994
Recommendations
@DGisSERIOUS He's never been to the museum at the Tar Pits: People crossed the Bering Strait in big numbers about 15,000 years ago, discovered a wonderland of meat, and ate most species into extinction. "The Future Eaters" is a wonderful book on the Aboriginal decimation of Australia.     
–
source