Sort by
Latest Recommendations First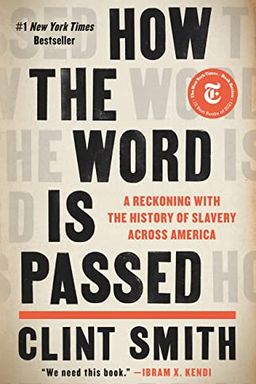 Explore America's complex relationship with slavery through a tour of monuments and landmarks, both honest about the past and those that are not. Follow Clint Smith on an unforgettable journey through places like Monticello and Whitney Plantation, where enslaved people worked and lived. Learn about Angola Prison in Louisiana and Blandford Cemetery, the final resting place of tens of thousands of Confederate soldiers. How the Word Is Passed offers a new understanding of the hopeful role that memory and history can play in understanding our country.
I really can't recommend this book enough.     
–
source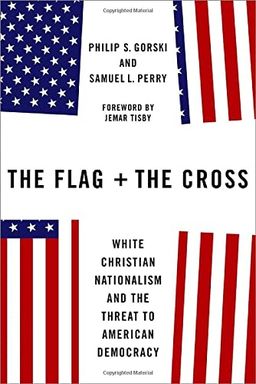 Discover the insidious force that threatens American democracy in this bracing examination of white Christian nationalism. Tracing the ideology's development over three centuries and its influence over the last three decades, authors Philip S. Gorski and Samuel L. Perry explain what white Christian nationalism is and is not, how it oppresses minority groups while securing privilege for white Protestants, and why it motivates anti-democratic, authoritarian, and violent impulses. The future of American democracy, they argue, depends on a united effort to combat this dangerous threat.
Read this last week and recommend it because the book clearly defines and succinctly tracks the history of white christian nationalism with new survey data. Those who wonder why the "religious right" could ever support Trump will find the answer here.     
–
source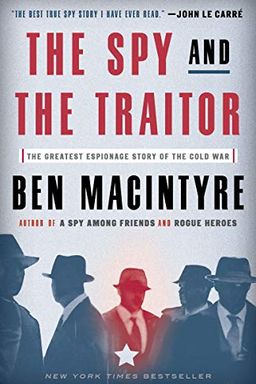 This riveting true espionage story follows Oleg Gordievsky, a top-ranking Russian intelligence officer who ultimately became a crucial asset for MI6 in the twilight years of the Cold War. As tensions escalate between the US and USSR, Gordievsky's revelations help the West foil numerous intelligence plots and avert nuclear disaster. But as the CIA becomes obsessed with discovering his identity, Gordievsky's world grows increasingly dangerous. Ben Macintyre's masterful storytelling that will keep readers on the edge of their seat until the gripping conclusion.
@dceiver @samstein Truly excellent books. Picked up The Spy and the Traitor randomly and it was so good that i did realize it was a true story until i googled.     
–
source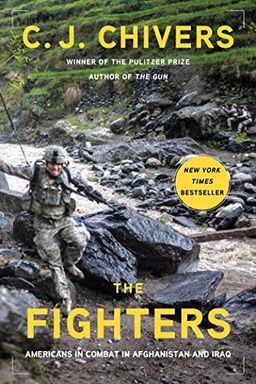 "The Fighters" by Pulitzer Prize-winning author C.J. Chivers offers a striking account of modern combat, as told through the eyes of six American combatants who served in Iraq and Afghanistan. Chivers vividly conveys the emotional and physical experiences of war, exploring the courage, commitment, and moral confusion of soldiers on the front lines. A must-read for anyone interested in the realities of modern warfare, "The Fighters" is a tour de force portrait of the human costs of war, brought to life through the eyes of those who fought it.
This is an amazing book @cjchivers     
–
source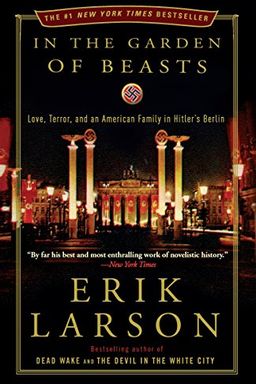 Set in 1933 Berlin, the first American ambassador to Nazi Germany watches with growing concern as evidence of Jewish persecution mounts. While his flamboyant daughter is caught up in the excitement of the "New Germany," the Dodds experience intrigue, romance, and ultimately, horror as Hitler's true character and ruthless ambition are revealed. With unforgettable portraits of top Nazis, In the Garden of Beasts offers a gripping, eyewitness account of events as they unfold in real time, revealing an era of surprising nuance and complexity.
"In the Garden of Beasts: Love, Terror, and an American Family in Hitler's Berlin" Great book. Learned a lot. Didn't exactly quiet the mind before bed.     
–
source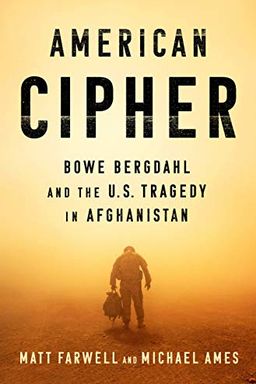 "American Cipher" is a gripping account of Bowe Bergdahl's abduction by the Taliban during the height of America's war in Afghanistan. Through exclusive reporting and firsthand sources, journalists Matt Farwell and Michael Ames deliver a deep and illuminating perspective on the soldier's life, his captivity, and the controversial trial that followed his return home. The book sheds light on the quagmire of the war and America's dysfunctional government, making it a must-read for anyone seeking a better understanding of the complexities of the conflict.
BTW the author of this piece cowrote an amazing book about Bowe Bergdahl and the war in Afghanistan:     
–
source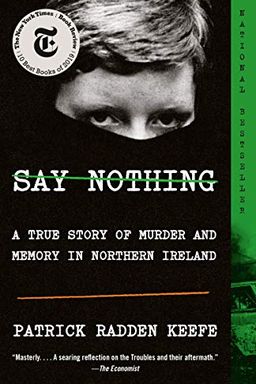 Say Nothing
A True Story of Murder and Memory in Northern Ireland
Discover the devastating consequences of a notorious killing in Northern Ireland during The Troubles. Follow award-winning writer Patrick Radden Keefe's intricate narrative, starting with the abduction of Jean McConville, a mother of ten, and delve into the violent guerrilla war that plagued Northern Ireland. From IRA terrorists and their brutal violence to dirty schemes of the British Army, Say Nothing is a tale of passion, betrayal, and anguish that lingers long after the last page.
Seriously do yourself a favor and read this book. Learned more about The Troubles than I'd ever known and the story is just incredible.     
–
source
This book covers the American military's experience in Iraq with a focus on the planning and execution of the invasion and occupation. The author, a Pulitzer Prize-winning reporter, draws on exclusive cooperation from American personnel and access to previously undisclosed official documents. The book provides an explosive, shocking, and authoritative account of both tactical success and strategic failure that indicts some of America's most powerful leaders.
It's the 16th anniversary of the US invasion of Iraq. If you want to learn about that catastrophe, skip @AriFleischer's gross revionist history tweets and read this book by @tomricks1     
–
source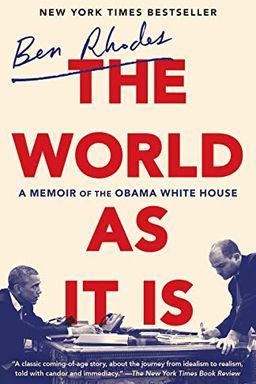 A behind-the-scenes account of Barack Obama's presidency by one of his closest aides. This memoir goes beyond the typical White House tell-all and delves into the most poignant and consequential moments of the Obama administration. The author brings a writer's perspective to the story, rendering it in vivid detail. From the Arab Spring to the Cuban negotiations, this is an essential record of the forces that shaped the last decade. A must-read for anyone interested in politics or recent history.
This is the most important book written about Obama's foreign policy cc: @brhodes     
–
source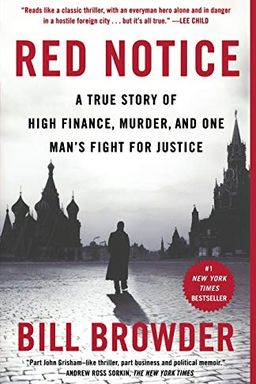 Red Notice
A True Story of High Finance, Murder, and One Man's Fight for Justice
This gripping book is part financial biography, part political crusade, and part crime thriller - perfect for anyone looking to understand the corruption and murder engulfing Putin's Russia. The author, accidentally turned activist, Bill Browder became Putin's number one enemy after exposing corruption and was almost killed for it. Red Notice details the plight of Browder's lawyer who wasn't so lucky, and the campaign of one man to expose Putin's regime. Discover how Browder succeeded in having a law passed in the United States - The Magnitsky Act - and the lengths Putin went to in retaliation. A captivating read that will keep you on the edge of your seat.
If you like this episode and want to learn more about Sergei Magnitsky check out Red Notice by @Billbrowder it's an incredible book.     
–
source
The Nightingale's Song by Robert Timberg