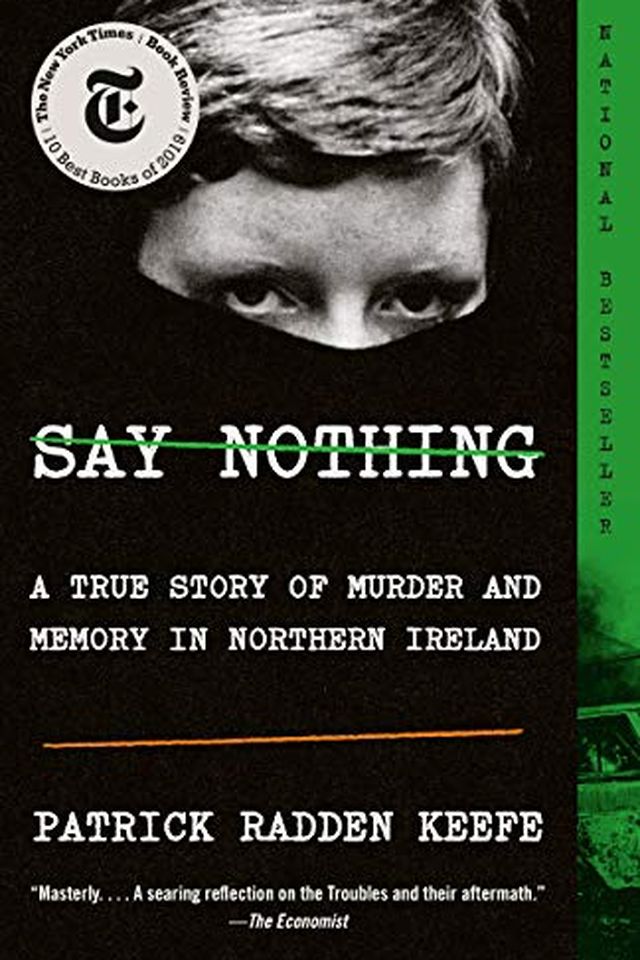 Say Nothing
A True Story of Murder and Memory in Northern Ireland
Patrick Radden Keefe
Discover the devastating consequences of a notorious killing in Northern Ireland during The Troubles. Follow award-winning writer Patrick Radden Keefe's intricate narrative, starting with the abduction of Jean McConville, a mother of ten, and delve into the violent guerrilla war that plagued Northern Ireland. From IRA terrorists and their brutal violence to dirty schemes of the British Army, Say Nothing is a tale of passion, betrayal, and anguish that lingers long after the last page.
Publish Date
2019-02-26T00:00:00.000Z
2019-02-26T00:00:00.000Z
First Published in 2018
Recommendations
My second 2019 BOOK RECOMMENDATION SAY NOTHING by Patrick Radden Keefe via @goodreads     
–
source
Seriously do yourself a favor and read this book. Learned more about The Troubles than I'd ever known and the story is just incredible.     
–
source
@praddenkeefe @CFR_org Great book     
–
source
Also The Summer Book, a NYRB reissue by Tove Jansson, Say Nothing by Patrick Keefe, Lie With Me by Phillipe Besson (w Molly Ringwald translating!), also I've lately been getting drunk and telling all my friends to read the Three Body trilogy     
–
source
I recommend the book "Say nothing" about Northern Ireland and IRA. It makes fascinating reading about memories, murder, mourning and making peace.     
–
source
fellow audiobook freaks.... this book is amazing and the reader is AMAZING     
–
source
Just finished reading this remarkable book by @praddenkeefe. I was baffled getting this from @VeronicaSanchis as I don't remember ever showing particular interest in the Troubles, but she obviously knows me better than I do.     
–
source
The best book I read last year. 📚     
–
source
@alisonclement @praddenkeefe fantastic book     
–
source