Robert Odenkirk
Recommended Books
Robert John Odenkirk is an American actor, comedian, writer, director, and producer. He is best known for his role as unethical lawyer Saul Goodman on the AMC crime drama series Breaking Bad and its spin-off Better Call Saul, for which he received four nominations for Primetime Emmy Award for Outstanding Lead Actor in a Drama Series.
Sort by
Latest Recommendations First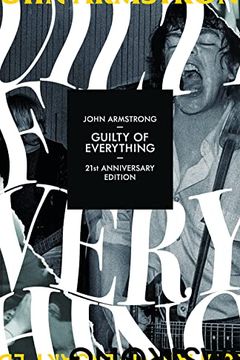 "Experience the wild and reckless world of punk music in 1970s Vancouver through John Armstrong's gritty memoir. Follow Armstrong's real-life escapades as he dives headfirst into the debaucherous punk scene. The 21st anniversary edition of Guilty of Everything is a must-read for anyone interested in punk culture and raw, honest storytelling."
This is the best-written book I read this year. I just finished reading it and it was massively fun. Happy new year YOU     
–
source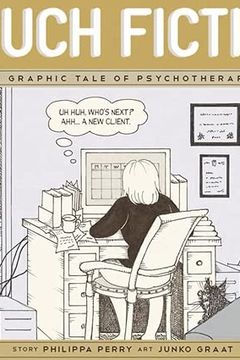 Peek into a psychotherapy session in Couch Fiction. Follow the trials and breakthroughs of Pat, a sandal-wearing psychotherapist, and James, an ambitious barrister struggling with a harmful habit. This graphic novel offers a witty and thought-provoking exploration of the therapeutic journey, with beautiful illustrations and insightful footnotes. Gain an insight into counseling and the skills used to help patients.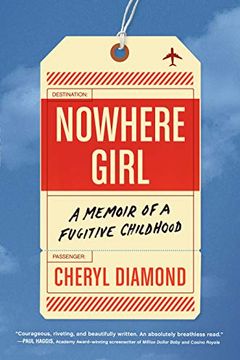 A riveting memoir about the incredible and unbelievable life of a young girl whose family was built on lies. Forced to constantly change her name and identity, Cheryl Diamond's story takes her across five continents as a near-Olympic-level athlete and international teen model. However, as she grows older, her identity burns away, leaving her with nothing to prove she even exists. Nowhere Girl is a triumph of self-discovery and survival as she unlearns all the rules of her family and escapes their grip.
This book is so amazing sad funny crazy heartbreaking shocking smart…I cannot recommend it highly enough     
–
source
Explore a delightfully dark and satirical world with this debut collection of short stories from the former 'Late Show with Stephen Colbert' writer and 'New Yorker' contributor. Featuring a foreword by Stephen Colbert, these stories include a bride who signs up for a workout program with unexpected results, a decidedly un-savory snowman, and a time-hopping Hollywood starlet who's less than "woke". Losing herself in this funhouse mirror version of society, Jen Spyra invites you to join her in a world filled with prehistoric influencers, semi-neurotic woodland creatures, and an out-of-control birthday celebration that'll stop at nothing to be the best. Welcome to the world of Jen Spyra – it's sure to keep you laughing and coming back for more.
Jen's book is funny stuff. I'm just reading it now...it's a gusher of comic notions, concepts, postulations. BIG TIME by Jen Spyra, check it out...     
–
source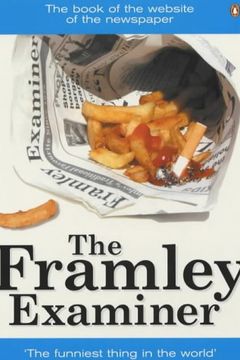 The book of the website of the newspaper. The funniest thing in the world.www.framleyexaminer.co.uk (the website of the newspaper)...
FAVE BOOKS OF 2020...This isn't from this year, but it's the funniest thing I've read since Adam Resnick's book, a completely different kind of endeavor, PACKED WITH HARD LAUGHS! The Framley Examiner by Robin Halstead via @goodreads     
–
source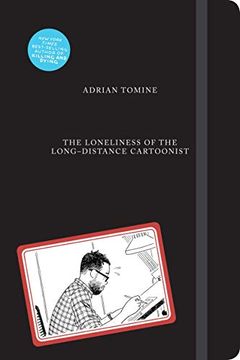 A comedic memoir about the ups and downs of a cartoonist's lifelong career. Adrian Tomine shares hilarious and cringe-worthy stories of his fandom, fame, and embarrassing moments within the industry. Despite the awards and opportunities, it's the gaffes and humiliations that loom largest in his memory. Through the chaos, Tomine fumbles his way into marriage, parenthood, and a fulfilling existence. With stripped-down lines and human depth, this sketchbook-style book is a departure from Tomine's award-winning work. Discover the absurdities of life and our choices with The Loneliness of the Long-Distance Cartoonist.
Adrian Tomine's latest book. Great, personal, funny, sad...all the good stuff. All about perspective. Check it!     
–
source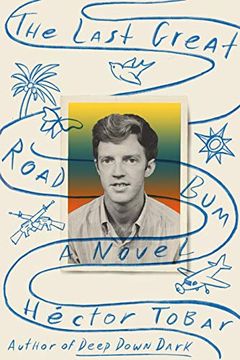 Follow a young man's journey as a self-proclaimed "road bum" who sought adventure and belonging. From a comfortable upbringing in Illinois to exotic locations like Jamaica, Vietnam, and Nigeria, he eventually finds himself fighting with guerrillas in El Salvador. In The Last Great Road Bum, Héctor Tobar shares the true story of this intriguing figure, using personal writings to craft a hybrid of fiction and nonfiction that is both fascinating and timely.
What a great book to escape this constricted pandemic lifestyle- clever, sympathetic, human, funny. Wonderful     
–
source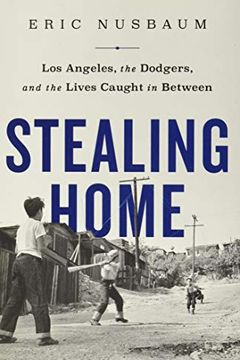 Stealing Home
Los Angeles, the Dodgers, and the Lives Caught in Between
Discover the captivating story of the fight to turn Los Angeles into a big league city. Stealing Home is not just about baseball, but also family, the American Dream, and the history of Dodger Stadium. Learn how vibrant Mexican American communities were forced to surrender their homes to make way for a utopian public housing project. Find out how the city's plans were thwarted amidst a Red Scare conspiracy, only to have the land sold to the Brooklyn Dodgers' owner. Follow the Aréchigas, one family that refused to leave and the ensuing confrontation that captivated the nation. Understand how the controversial outcome still echoes through Los Angeles today.
LA peeps, history fans, this is a great book! Check it—     
–
source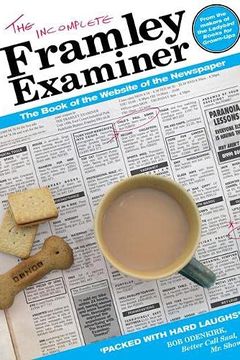 Discover a hilarious collection of humdrum and preposterous news stories, classified ads, and local business features in The Incomplete Framley Examiner. Originally appearing on the internet in 2001, this spoof local newspaper soon became a sensation, capturing the perfectly banal madness of small-town life in Britain. Enjoyed by fans ranging from Little Britain to Stephen Hawking, this compendium combines the original book with online content and new material for a luxurious anniversary edition that is sure to tickle your funny bone.
Funniest Book of All Time! If you want laughs in your life for years to come, get in on this. I ordered five copies, myself.     
–
source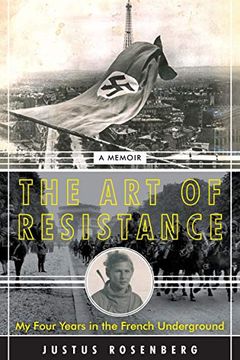 A captivating memoir set in Nazi-occupied France during World War II, The Art of Resistance follows the remarkable story of a young Eastern European Jew who joins the French underground to escape the Holocaust. Justus Rosenberg, a former spy and scout, showcases his skills in navigating through danger with wit and skill to survive. His story is one of bravery, adventure and survival, offering a glimpse into the minds of those fighting against the Nazis.
Looking for a good book? All of these qualify!     
–
source
Everything Is Just Fine by Brett Paesel
Say Nothing by Patrick Radden Keefe
Evening in Paradise by Lucia Berlin
What If This Were Enough? by Heather Havrilesky
Ten Arguments for Deleting Your Social Media Accounts Right Now by Jaron Lanier
The Rules Do Not Apply by Ariel Levy
You're Better Than Me by Bonnie McFarlane
The Comedians by Kliph Nesteroff