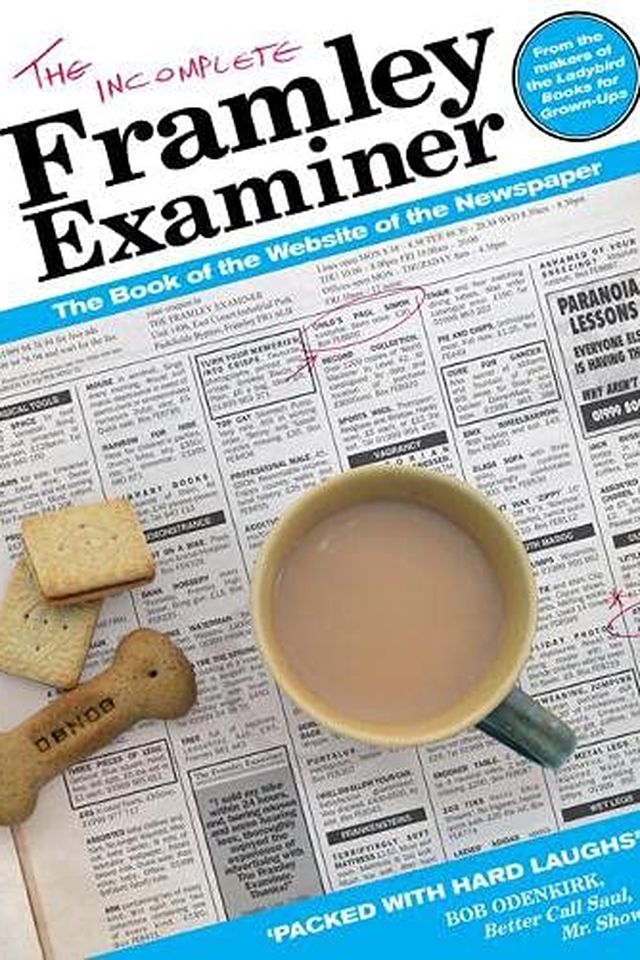 The Incomplete Framley Examiner
The Editors
Discover a hilarious collection of humdrum and preposterous news stories, classified ads, and local business features in The Incomplete Framley Examiner. Originally appearing on the internet in 2001, this spoof local newspaper soon became a sensation, capturing the perfectly banal madness of small-town life in Britain. Enjoyed by fans ranging from Little Britain to Stephen Hawking, this compendium combines the original book with online content and new material for a luxurious anniversary edition that is sure to tickle your funny bone.
Publish Date
2021-10-14T00:00:00.000Z
2021-10-14T00:00:00.000Z
Recommendations
Funniest Book of All Time! If you want laughs in your life for years to come, get in on this. I ordered five copies, myself.     
–
source