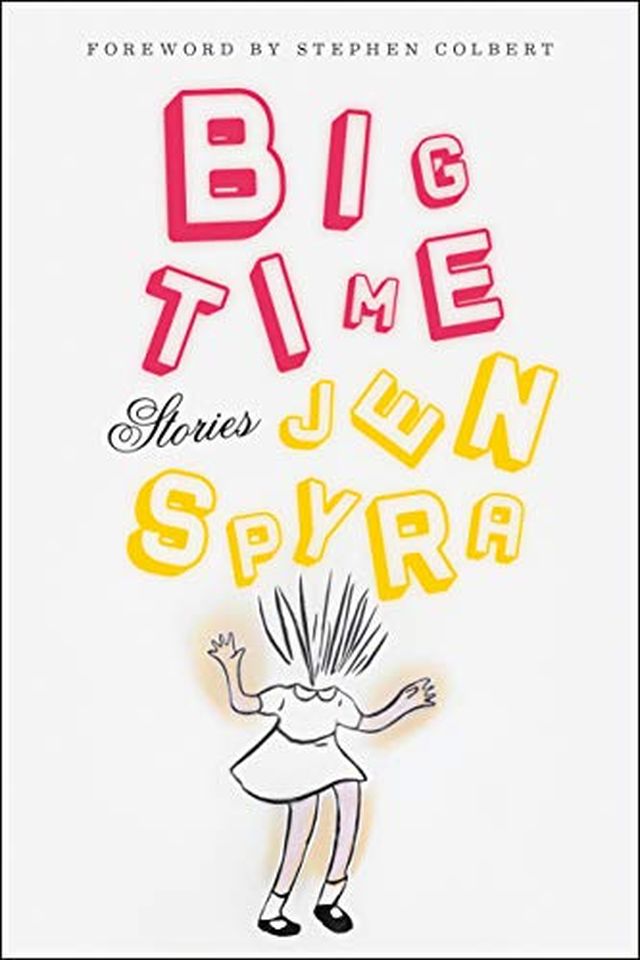 Big Time
Stories
Jen Spyra
Explore a delightfully dark and satirical world with this debut collection of short stories from the former 'Late Show with Stephen Colbert' writer and 'New Yorker' contributor. Featuring a foreword by Stephen Colbert, these stories include a bride who signs up for a workout program with unexpected results, a decidedly un-savory snowman, and a time-hopping Hollywood starlet who's less than "woke". Losing herself in this funhouse mirror version of society, Jen Spyra invites you to join her in a world filled with prehistoric influencers, semi-neurotic woodland creatures, and an out-of-control birthday celebration that'll stop at nothing to be the best. Welcome to the world of Jen Spyra – it's sure to keep you laughing and coming back for more.
Publish Date
2021-03-16T00:00:00.000Z
2021-03-16T00:00:00.000Z
Recommendations
Jen's book is funny stuff. I'm just reading it now...it's a gusher of comic notions, concepts, postulations. BIG TIME by Jen Spyra, check it out...     
–
source
The most anticipated book of the year lands tomorrow. Tina Fey calls it "shocking and absurdly funny." Simon Rich calls it "hilarious, confident, and brutal." I say: @jenspyra is a sick genius. Buy BIG TIME:     
–
source