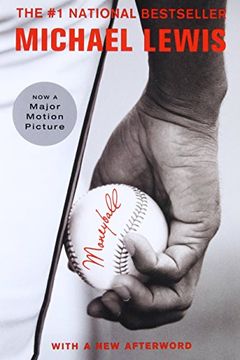 Discover how Billy Beane, the general manager of a struggling Major League Baseball team, defied traditional scouting methods and built a winning team on a tight budget by relying on carefully interpreted statistical data. Michael Lewis's Moneyball is a thrilling insider account of the 2002 season in which Beane acquired prospects that were overlooked by other teams and transformed castoff veterans into top performers. Along the way, we meet fascinating characters such as an overweight college catcher who Beane takes in the first round, a sidearm pitcher plucked from the White Sox triple-A club, and Scott Hatteberg - a catcher rebuilt as a first baseman. With highly accessible explanations of baseball stats and a roadmap of Beane's economic approach, Moneyball is a must-read for business people and sports fans alike.
This classic book shook up the sports world when it was first published in 1970. With a new prologue by the author, it remains an important social document and beloved by fans. Though once considered a traitor and "social leper," Bouton's book is still being read today, even by those who don't typically follow baseball.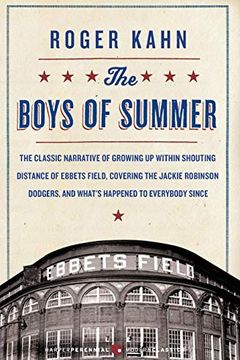 Travel back in time to the 1930s and 1940s with this captivating book about young men who play baseball, and the legendary team that broke the color barrier with Jackie Robinson. Written by a sportswriter who grew up near Ebbets Field, this book covers the lives of the players after their glory days were over. Full of heart and humor, this book is a must-read for anyone interested in America, fathers and sons, prejudice and courage, and the triumphs and disasters of life.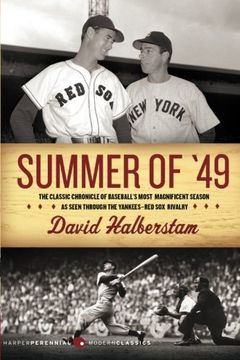 Step back in time to the summer of '49, when America sought new heroes on the baseball fields. In this Pulitzer Prize-winning book, David Halberstam weaves a captivating tale of the fierce rivalry between the New York Yankees and the Boston Red Sox. With the legendary Joe DiMaggio and the fiery Ted Williams at the helm, the teams' epic battle for the American League pennant culminates in a thrilling showdown on the season's final day. Don't miss this unforgettable ode to a bygone era of sports and patriotism.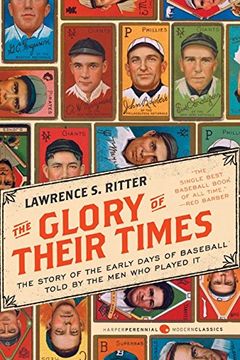 The Glory of Their Times
The Story of the Early Days of Baseball Told by the Men Who Played It (Harper Perennial Modern Classics)
Step up to the plate and uncover the golden era of baseball in this bestselling sports classic. The Glory of Their Times brings to life the raw, intimate, and exciting world of early 20th century baseball through the stories of those who played and lived the game. With giants like Babe Ruth and Ty Cobb dominating the field, this monumental book is widely acclaimed as one of the greatest ever written about the sport. A must-read for every baseball fan.
Discover the ultimate baseball reference with The New Bill James Historical Baseball Abstract. Experience a century of American baseball history and player rankings, including the top 100 at each position, with James's signature stat-based method. Win Shares calculations will help measure individual performance and provide insights on catchers, pitchers, infielders, and outfielders. Dive deeper into season and team comparisons, and enjoy this beloved book hailed as the "holy book of baseball." A must-have for fans and historians alike.
Discover the fascinating history of baseball pitching in K: A History of Baseball in Ten Pitches by an acclaimed New York Times baseball columnist. Learn about the evolution of ten major pitches, from the fastball to the knuckleball, and the innovative minds behind them. Experience the passion for the game infused on every page and gain priceless insights from legendary pitchers, including Bob Gibson, Nolan Ryan, and Clayton Kershaw. K will be a classic in the genre, joining the ranks of The Glory of Their Times and Moneyball.
A young pitcher with serious potential faces an even greater challenge in his day-to-day life as a newly orphaned Cuban immigrant. With the threat of separation from his only family looming, Michael Arroyo's world is blown wide open when someone questions how a twelve-year-old boy could throw with such power. This heartwarming story of family and perseverance will inspire any young athlete dreaming of making it big. From the #1 Bestselling author of several sports-themed novels, including Travel Team, The Big Field, and Million-Dollar Throw.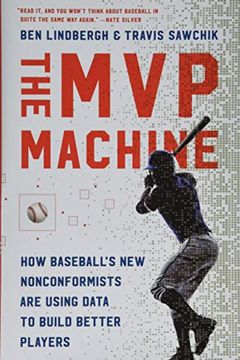 The MVP Machine
How Baseball's New Nonconformists Are Using Data to Build Better Players
Discover the high-tech quest to build better players in major league baseball's next revolution. In The MVP Machine, bestselling authors reveal how data-driven approaches are overturning traditional techniques, perfecting prospects, and eking extra runs out of older athletes who were once written off. Journey behind-the-scenes to learn how undersized afterthoughts became big sluggers and MVPs, how polarizing pitchers emerged as aces, and how coaching and scouting are being turned upside down. The MVP Machine charts the future of a sport and offers a lesson that goes beyond baseball: success stems from making the most of untapped potential.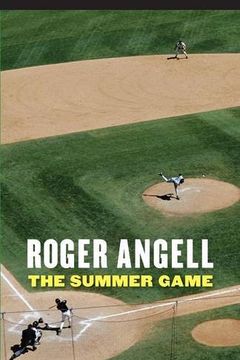 Discover the evolution of baseball's place in American culture with this groundbreaking book. From the miseries of the 1962 expansion Mets to the classic 1971 World Series, explore baseball's transition era marked by league expansion, television, and the rise of other sports. Willie Mays, Roberto Clemente, and other legends are examined with fresh insights and humor. Experience baseball in California, New York, Montreal, and Florida with Roger Angell as your expert guide. This book is a must-read for anyone passionate about America's favorite pastime.
Goodnight Baseball by Michael Dahl
The Wax Pack by Brad Balukjian
A Fan's Guide to Baseball Analytics by Anthony Castrovince
The Greatest Baseball Stories Ever Told by Jeff Silverman
Can't Anybody Here Play This Game? by Jimmy Breslin
The Hero Two Doors Down by Sharon Robinson
The Kid Who Only Hit Homers by Matt Christopher
The Only Rule Is It Has to Work by Ben Lindbergh
We Are the Ship by Kadir Nelson
The Science of Hitting by Ted Williams
Jackie & Me by Dan Gutman
Future Value by Eric Longenhagen
A Big Day for Baseball by Mary Pope Osborne
The Contract by Derek Jeter
Out of Left Field by Ellen Klages
Ahead of the Curve by Brian Kenny
The William Hoy Story by Nancy Churnin
Honus and Me by Dan Gutman
Big Data Baseball by Travis Sawchik
The Shift by Russell A. Carleton
Bouton by Mitchell Nathanson
Baseball by The Editors of Sports Illustrated Kids
The Way Home Looks Now by Wendy Wan-Long Shang
The Legend of Mickey Tussler by Frank Nappi
Shoeless Joe by W. P. Kinsella
Big Sexy by Bartolo Colon
The Cup of Coffee Club by Jacob Kornhauser
The Baseball Codes by Jason Turbow
How Baseball Happened by Thomas W. Gilbert