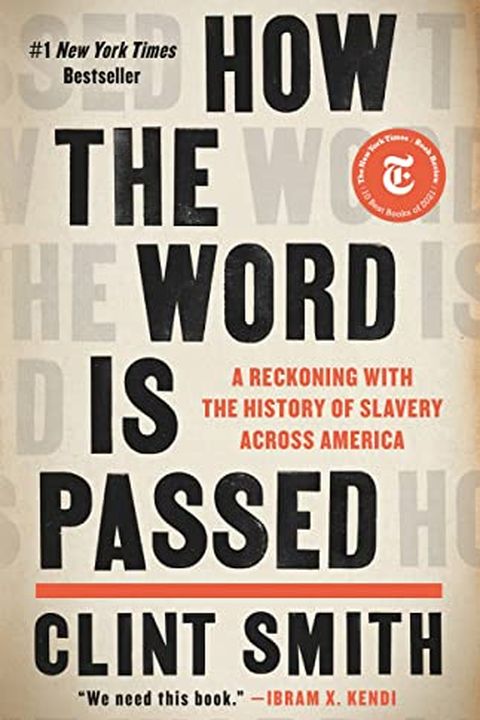 How the Word Is Passed
A Reckoning with the History of Slavery Across America
Clint Smith
Explore America's complex relationship with slavery through a tour of monuments and landmarks, both honest about the past and those that are not. Follow Clint Smith on an unforgettable journey through places like Monticello and Whitney Plantation, where enslaved people worked and lived. Learn about Angola Prison in Louisiana and Blandford Cemetery, the final resting place of tens of thousands of Confederate soldiers. How the Word Is Passed offers a new understanding of the hopeful role that memory and history can play in understanding our country.
Publish Date
2021-06-01T00:00:00.000Z
2021-06-01T00:00:00.000Z
Recommendations
I really can't recommend this book enough.     
–
source
I am lucky enough to get an early previous of @ClintSmithIII's extraordinary book How the Word Is passed. As @JamesFallows says, don't just buy it, READ IT. It is a book our country needs. @NewAmerica     
–
source
Saw @ClintSmithIII on @DonLemonTonight and finished the book tonight. Enjoyed the stories in the epilogue from his grandfather who is. @du1869 grad. Lots of interesting history in this book. #myDU add to summer reading.     
–
source