Sort by
Latest Recommendations First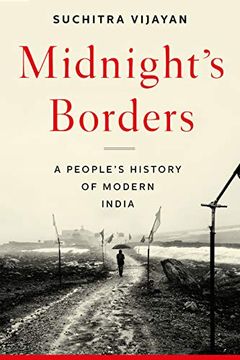 Book 5 of 2023. The sheer courage @suchitrav shows in doing the work for her Midnight Borders is alone worthy of reading her book. But beyond that, the stories she tells of the lives of those living at the geographic edge of India are illuminating as they are often haunting.     
–
source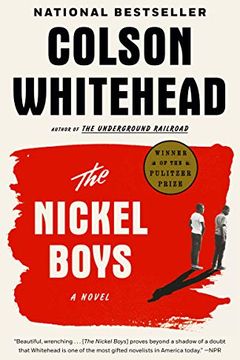 This Pulitzer Prize-winning novel follows the journey of two boys who are sentenced to a nightmarish reform school in Jim Crow-era Florida. Based on a real-life school that ruined the lives of thousands of children, The Nickel Boys tackles issues of race, friendship, and survival as the boys struggle to navigate the horrors of the institution. A must-read for those interested in American history and powerful storytelling.
Book 4 is @colsonwhitehead novel, Nickel Boys, a deeply disturbing story based on the all-too-true history of one of the State of Florida's darkest chapters, the Dozier School for Boys. If you haven't read it, make it the next book on your list     
–
source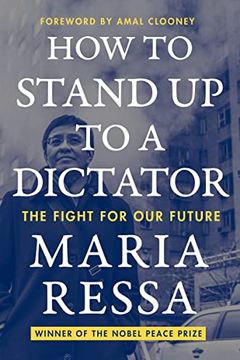 Book 1 of 2023 - @mariaressa phenomenal memoir on her fight against Philippines President Duterte, and the very real challenges facing democracies everywhere. It's a remarkable read, and her personal story is inspiring. Thx @markbaldwin1 for the book. 🇺🇸🇵🇭🇺🇸🇵🇭     
–
source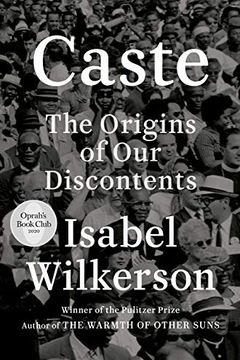 Caste
The Origins of Our Discontents
Explore the hidden caste system that has shaped America through this immersive and deeply researched narrative by the Pulitzer Prize-winning author of The Warmth of Other Suns. In Caste, Isabel Wilkerson examines the power hierarchy that defines our lives today, beyond race, class, or other factors. Through real stories about people like Martin Luther King Jr. and baseball's Satchel Paige, she uncovers the eight pillars that underlie caste systems across civilizations. Wilkerson also links the caste systems of America, India, and Nazi Germany, showcasing how the cruel logic of caste requires a bottom rung to measure against. This eye-opening read offers hope in moving beyond these artificial and destructive separations in pursuit of our common humanity.
Book 23 - I finally picked up Isabel Wilkerson's Caste after having several friends recommend it. It's not an easy read, but it's remarkably written, albeit often unsettling book.     
–
source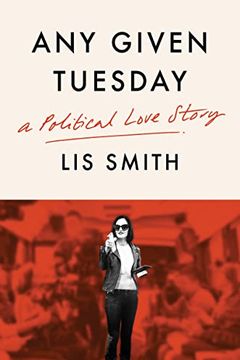 "Any Given Tuesday" is a unique political memoir that gives readers an irreverent behind-the-scenes look at American politics. Written by Lis Smith, a sought-after operative in the Democratic Party, this New York Times bestseller is an intimate portrayal of her sometimes rocky personal journey, revealing the highs and lows of her career, from her early days as an intern to her recent role as senior adviser on Pete Buttigieg's 2020 presidential campaign. Smith doesn't shy away from her controversial choices that landed her in the tabloids, but shows readers what it's really like behind the curtain of politics and the flawed human nature of those making life and death decisions. Animated by her deep belief that positive change is still possible, this odyssey is entertaining and eye-opening.
Book 22 of 2022z. I adore @Lis_Smith - and even more after I read her book, Any Given Tuesday. The book is honest, smart, and witty - just like Lis herself. Whether you are a hack, a wannabe hack, or just enjoy the game, you'll love her book.     
–
source
Follow Charlie Walker on an adventure through Central Asia, the Middle East, and Africa, as he pedals his way back home to Britain, covering 26,000 miles in two-and-a-half years. From the mountains and deserts of former Soviet Republics to the Congolese jungle, he encounters often-overlooked places during periods of great change. Experience hiking through sandstorms in the Gobi desert and barrelling down rapids in a dugout canoe in this epic and candid tale of exploration.
Book 21 was a return to my soft spot for travelogues through places I long to visit. It's a good read - particularly the parts of his book that are about Central Asia and Iran - but at times it felt like a catalog than a story. It's a good read if you enjoy the genre.     
–
source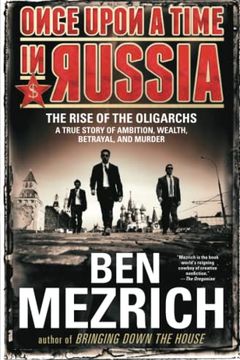 A riveting true-story about two larger-than-life Russian oligarchs: Boris Berezovsky and Roman Abramovich. From amassing mega fortunes to taking the reins of power, the book dives deep into the world of unimaginable wealth, power, and corruption. With unprecedented, exclusive access, Mezrich uncovers a thrilling story filled with crime, rivalry, and betrayal that will leave readers on the edge of their seats.
Book 20 of 2022 (and 6th on Russia) @benmezrich "Once Upon a Time in Russia" book about the rise of oligarchs - and how Putin held power over them is really good read. Great story telling - and will leave you smarter about Russia itself.     
–
source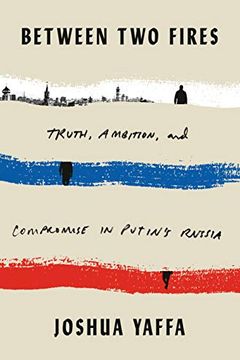 Explore the intricate lives of those who sustain Putin's rule in modern Russia, with Between Two Fires. Moscow journalist and New Yorker correspondent, Joshua Yaffa, introduces readers to figures ranging from politicians to artists, and their individual struggles to balance ambition with government expectations. Through their personal dilemmas and compromises, this novelistic journey delves into the heart of modern authoritarianism in a little-understood nation. With profound depth and sensitivity, Yaffa reveals the reality of life in contemporary Russia.
Book 19, @yaffaesque Between Two Fires. My 2022 of binging books on Russia - Yaffa's is a interesting look at the pressures faced by everyday Russians who are trying to navigate their own ambitions through the landlines of pressure from Putin's state. Good read.     
–
source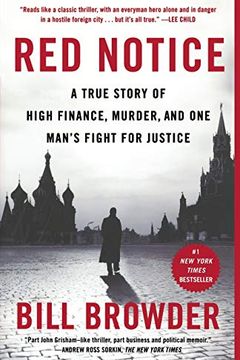 Red Notice
A True Story of High Finance, Murder, and One Man's Fight for Justice
This gripping book is part financial biography, part political crusade, and part crime thriller - perfect for anyone looking to understand the corruption and murder engulfing Putin's Russia. The author, accidentally turned activist, Bill Browder became Putin's number one enemy after exposing corruption and was almost killed for it. Red Notice details the plight of Browder's lawyer who wasn't so lucky, and the campaign of one man to expose Putin's regime. Discover how Browder succeeded in having a law passed in the United States - The Magnitsky Act - and the lengths Putin went to in retaliation. A captivating read that will keep you on the edge of your seat.
Book 18. @Billbrowder Red Notice. Browder's life is really remarkable. This is the first of two books he's written about his battles against Putin. Both are must reads…I just wish I had read this one first.     
–
source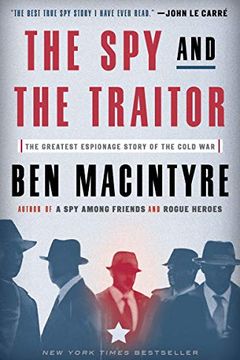 This riveting true espionage story follows Oleg Gordievsky, a top-ranking Russian intelligence officer who ultimately became a crucial asset for MI6 in the twilight years of the Cold War. As tensions escalate between the US and USSR, Gordievsky's revelations help the West foil numerous intelligence plots and avert nuclear disaster. But as the CIA becomes obsessed with discovering his identity, Gordievsky's world grows increasingly dangerous. Ben Macintyre's masterful storytelling that will keep readers on the edge of their seat until the gripping conclusion.
Book 16 on year: Spy and Traitor by Ben Macintyre - an absolutely riveting story of the life of a Russian double agent. Fascinating book about the craft, but the actual story of the Russian spy is really something.     
–
source
Freezing Order by Bill Browder
World Travel by Anthony Bourdain
Promise Me, Dad by Joe Biden
The Border by Erika Fatland
The Book of Joy by Dalai Lama
The Harlem Shake (The Harlem Apocalypse Book 1) by Jeff Carroll
The Bad-Ass Librarians of Timbuktu by Joshua Hammer
No Good Men Among the Living by Anand Gopal
Second Suns by David Oliver Relin
Without Buddha I Could Not be a Christian by Paul F. Knitter
The River of Doubt by Candice Millard
The Places In Between by Rory Stewart
Sightseeing by Rattawut Lapcharoensap
Sick Puppy by Carl Hiaasen
Dark Star Safari by Paul Theroux
The Children by David Halberstam
The New History of Florida by