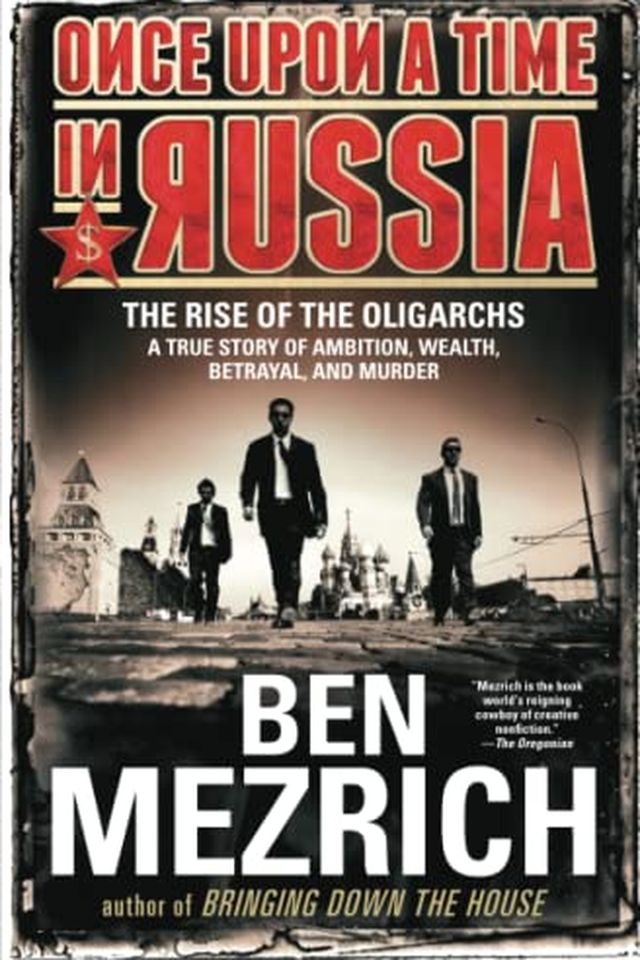 Once Upon a Time in Russia
The Rise of the Oligarchs—A True Story of Ambition, Wealth, Betrayal, and Murder
Ben Mezrich
A riveting true-story about two larger-than-life Russian oligarchs: Boris Berezovsky and Roman Abramovich. From amassing mega fortunes to taking the reins of power, the book dives deep into the world of unimaginable wealth, power, and corruption. With unprecedented, exclusive access, Mezrich uncovers a thrilling story filled with crime, rivalry, and betrayal that will leave readers on the edge of their seats.
Publish Date
2015-06-02T00:00:00.000Z
2015-06-02T00:00:00.000Z
Recommendations
Book 20 of 2022 (and 6th on Russia) @benmezrich "Once Upon a Time in Russia" book about the rise of oligarchs - and how Putin held power over them is really good read. Great story telling - and will leave you smarter about Russia itself.     
–
source