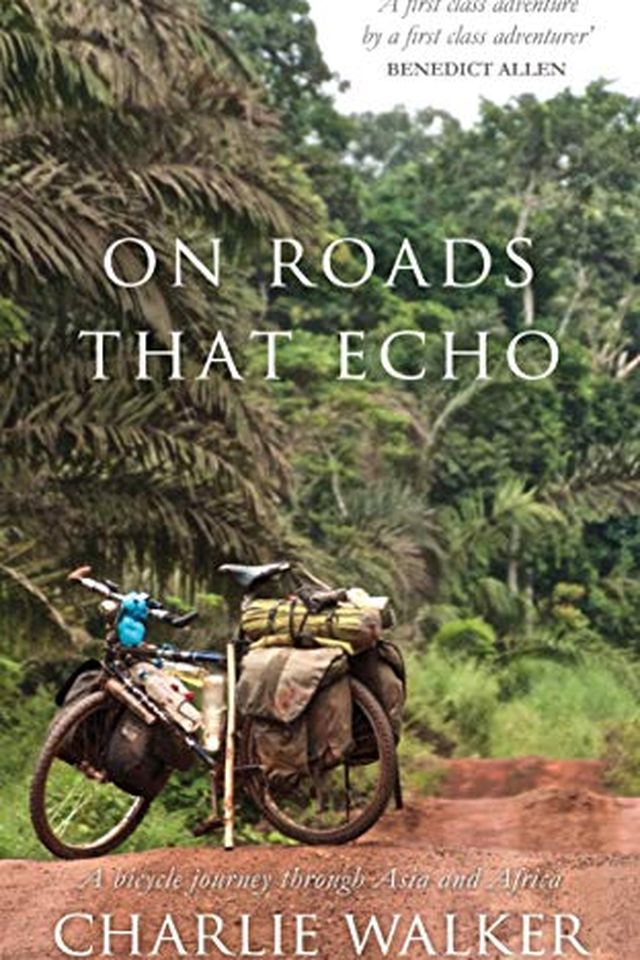 On Roads That Echo
A bicycle journey through Asia and Africa
Charlie Walker
Follow Charlie Walker on an adventure through Central Asia, the Middle East, and Africa, as he pedals his way back home to Britain, covering 26,000 miles in two-and-a-half years. From the mountains and deserts of former Soviet Republics to the Congolese jungle, he encounters often-overlooked places during periods of great change. Experience hiking through sandstorms in the Gobi desert and barrelling down rapids in a dugout canoe in this epic and candid tale of exploration.
Publish Date
2019-11-29T00:00:00.000Z
2019-11-29T00:00:00.000Z
Recommendations
Book 21 was a return to my soft spot for travelogues through places I long to visit. It's a good read - particularly the parts of his book that are about Central Asia and Iran - but at times it felt like a catalog than a story. It's a good read if you enjoy the genre.     
–
source