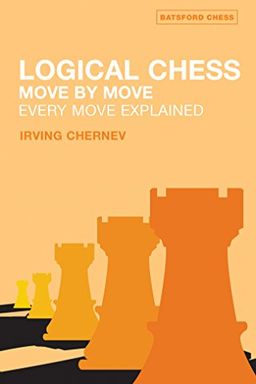 "Master the art of chess with Logical Chess" - Learn how to improve your game with detailed explanations of 33 complete chess games, move by move. Written by a renowned chess master, this classic book provides valuable insights into strategic planning and effective middle-game plans. Entertaining and informative, Logical Chess is the perfect resource for novice and experienced players alike.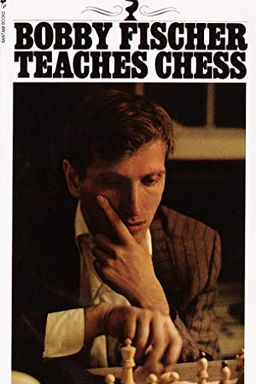 Learn to play chess like a champ with this interactive teaching machine. Each question is designed to build on your knowledge, helping you progress quickly. With expert authors in programmed learning, including a chess master, this book is the ultimate guide to mastering the game. Bobby Fischer himself lent his name to this incredible project.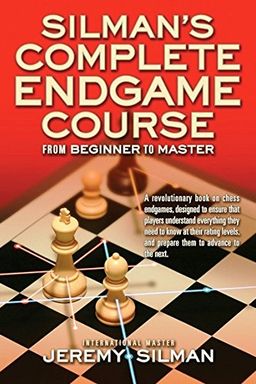 Master the chess endgame with this comprehensive guide. Written by a leading chess player and instructor, this book breaks down the endgame into achievable stages, improving your skills as you progress. Ideal for players of all levels.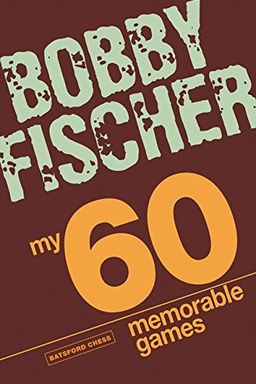 Explore the mind of one of the most gifted, troubled and controversial chess players of the 20th century as he takes you through the moves of 60 of his most memorable games, including the awe-inspiring "Game of the Century" played at the young age of 15. With every detail in Bobby Fischer's own words, this authoritative book is a must-read for chess enthusiasts and those who want to understand the mind of a true chess master.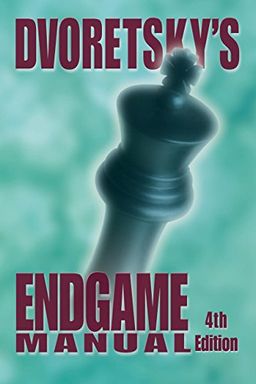 Improve your endgame skills with the comprehensive Fourth Edition of Dvoretsky's Endgame Manual, written by Mark Dvoretsky, a respected chess coach. This manual is suitable for players of all levels, and highlights basic theories and "must-know" concepts to help you focus on improving your endgame technique. The book has received high praise from Grandmasters and chess columnists alike, and is considered a masterpiece of research and insight. Whether you're a novice or a master, this modern classic is a must-read for anyone serious about improving their endgame skills.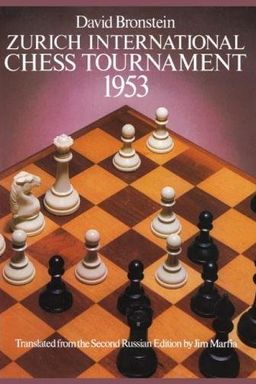 Discover a legendary chess tournament featuring 210 fiercely competed games, including masterpieces by Smyslov, Keres, Reshevsky, and more. Written by one of the leading competitors, this authoritative English translation from the Russian offers perceptive coverage and 352 diagrams. Dive into the world of chess and witness the first rank strategic maneuvers of the greats.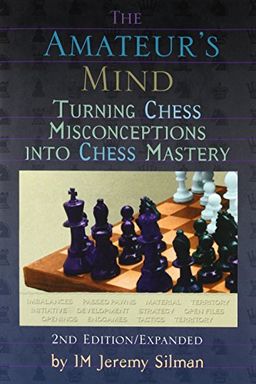 Improve your chess game with "The Amateur's Mind". This book delves into the common thinking mistakes that hold back amateur chess players and provides insights to help players overcome them. Written by a skilled chess instructor who has analyzed his students' games, this updated edition offers new and expanded information to support players on their journey to improve their chess skills.
Improve your chess game with "My System," a groundbreaking book by Aron Nimzowitsch. Known as the "Stormy Petrel" of the chess world, his theories of positional chess are essential for any serious player. Nimzowitsch's unique style and humor come through in this readable and enjoyable book, which not only covers his famous theory of chess, but also gives insight into the character and genius of its author.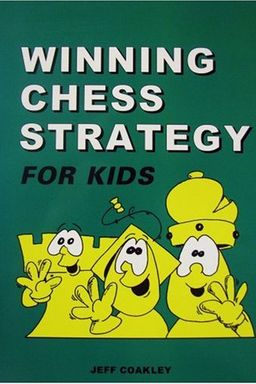 This comprehensive chess course is perfect for children between the ages of 7 and 13. Filled with original material and fun artwork, it covers the basics of the game, as well as advanced strategies, opening principles, middlegame plans, and endgame techniques. Whether your child is playing for fun or interested in competitive play, Winning Chess Strategy for Kids will help them better understand and enjoy the game. Parents and teachers are sure to love it too!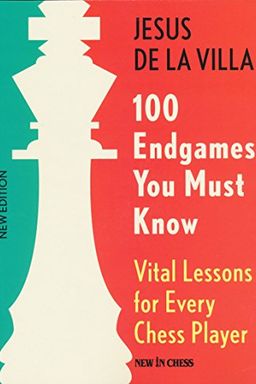 Discover the essential endgames you need to know with this classic and improved edition! Grandmaster Jesus de la Villa makes endgame theory simple and teaches you to steer the game into familiar positions. You'll learn the most frequent endgames that are easy to pick up, but still contain useful ideas for more complex situations. With clear explanations, diagrams, summaries, and tests, your performance will improve dramatically. Plus, once you learn these endings, your knowledge is timeless.
Tal-Botvinnik 1960 by Mikhail Tal
Winning Chess Exercises for Kids by Jeff Coakley
Chess for Children by Murray Chandler
How to Beat Your Dad at Chess by Murray Chandler
Chess Tactics for Kids by Murray Chandler
Life & Games of Mikhail Tal by Mikhail Tal
Chess for Kids by Michael Basman
Winning Chess Tactics by Yasser Seirawan
Play Winning Chess by Yasser Seirawan
Fundamental Chess Endings by Karsten Müller
Masters of the Chessboard, 21st Century Edition by Richard Rã©ti
Grandmaster Preparation by Jacob Aagaard
Russian Silhouettes by Genna Sosonko
Winning Chess Puzzles for Kids by Jeff Coakley
Understanding Chess Middlegames by John Nunn
Basic Chess Endings by Reuben Fine
Looking for Trouble by Dan Heisman
My Great Predecessors by Garry Kasparov
Art of Attack in Chess by Vladimir Vukovic
Complete Book of Chess Strategy by Jeremy Silman
FCO by Paul van der Sterren
Winning Chess Strategies by Yasser Seirawan
The Seven Deadly Chess Sins by Jonathan Rowson
Chess for Zebras by Jonathan Rowson
Positional Decision Making in Chess by Boris Gelfand
Winning Chess Brilliancies by Yasser Seirawan
Attacking Manual Volume 1 by Jacob Aagaard
Mastering the Chess Openings by John Watson
Winning Chess Endings by Yasser Seirawan
Dynamic Decision Making in Chess by Boris Gelfand
The Kaufman Repertoire for Black and White by Larry Kaufmann
The World Champions I Knew by Genna Sosonko
Tragicomedy in the Endgame by Mark Dvoretsky
Grandmaster Preparation by Jacob Aagaard
The Game of Chess by Siegbert Tarrasch
Grandmaster Preparation by Jacob Aagaard
Winning Chess Openings by Yasser Seirawan
Winning Chess Puzzles For Kids Volume 2 by Jeff Coakley
The Art of Planning in Chess by Neil McDonald
Pawn Power in Chess (Dover Chess) by Hans Kmoch
Chess Opening Essentials by Stefan Djuric
Back to Basics by Carsten Hansen
Chess Puzzles for Kids by Murray Chandler