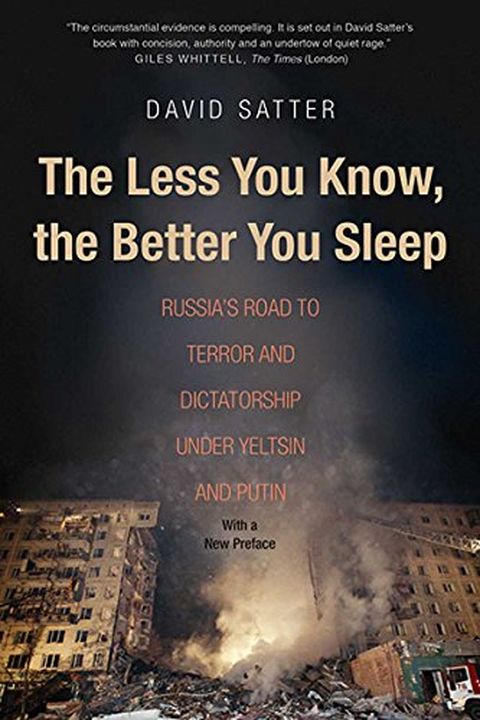 The Less You Know, the Better You Sleep
Russia's Road to Terror and Dictatorship under Yeltsin and Putin
David Satter
Once you accept that the impossible is really possible, what happens in Russia makes perfect sense In December 2013, David Satter became the first American journalist to be expelled from Russia since the Cold War. The Moscow Times said it was not surprising he was expelled, it was surprising it took so long. Satter is known in Russia for having wri...
Publish Date
2017-08-22T00:00:00.000Z
2017-08-22T00:00:00.000Z
First Published in 2016
Recommendations
Several books by Masha Gessen; Red Notice by Bill Browder; The Less You Know, The Better You Sleep by Satter; The Godfather by Mario Puzo.     
–
source