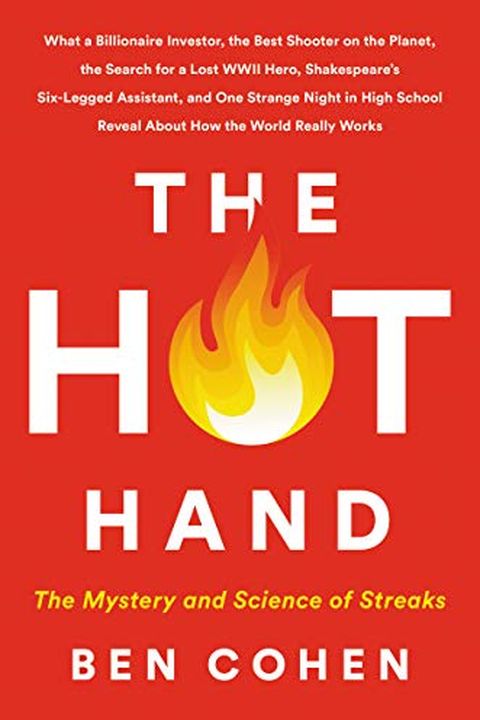 The Hot Hand
The Mystery and Science of Streaks
Ben Cohen
A brilliant and buoyant investigation into the existence (or not) of streaks, from a rising star at the Wall Street Journal.For decades, statisticians, social scientists, psychologists, and economists (among them Nobel Prize winners) have spent massive amounts of precious time thinking about whether streaks actually exist. After all, a substantial ...
Publish Date
2020-03-10T00:00:00.000Z
2020-03-10T00:00:00.000Z
Recommendations
Fathers Day book recommendations: -"Know My Name," by Chanel Miller. (Powerful account of Stanford rape case.) -"The Boy From the Woods," by Harlan Coben. -"The Body: A Guide for Occupants," by Bill Bryson. -"The Hot Hand: The mystery and science of streaks," by Ben Cohen.     
–
source
Such a great book. I recall first learning about the "hot hand fallacy" in a cog sci class in college. Something about it just didn't feel right - if you've played any basketball, you've seen the hot hand and even experienced it yourself. This is a riveting story     
–
source