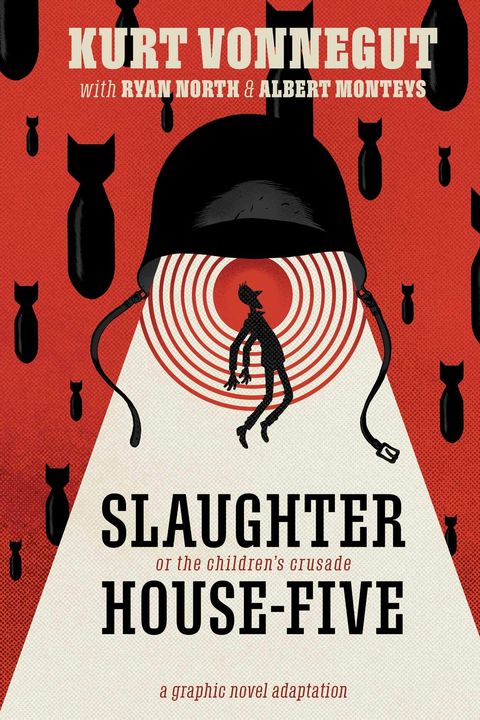 Slaughterhouse-Five
A Novel (Modern Library 100 Best Novels)
Kurt Vonnegut
Slaughterhouse-Five is a satirical novel by Kurt Vonnegut about World War II experiences and journeys through time of a chaplain's assistant named Billy Pilgrim. It is generally recognized as Vonnegut's most influential and popular work. Vonnegut's use of the firebombing of Dresden as a central event makes the novel semi-autobiographical, because h...
Publish Date
1999-01-12T00:00:00.000Z
1999-01-12T00:00:00.000Z
First Published in 1969
Recommendations
ONE OF MY FAVORITE BOOKS. ORDERED.     
–
source
@ericarhodes Slaughterhouse 5 in my top 10 books ever. I have a story about "Catch 22" and the Heller family if we run into each other again. Also one of my favorites.     
–
source