Sort by
Latest Recommendations First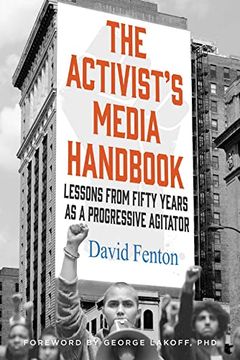 Learn from activist and public relations expert David Fenton, who shares his experience on how to cultivate successful media campaigns. After working in history-making social movements for over fifty years, Fenton reflects on what does and doesn't work to effectively propel progressive causes into the public eye. From campaigns to free Nelson Mandela and expose the dangers of toxic chemicals in our food, to recent campaigns that banned fracking in New York and warned the public of the climate crisis, Fenton has a wealth of knowledge to share. Part personal memoir and practical guide, The Activist's Media Handbook is an essential toolkit for anyone looking to captivate audiences and inspire them to join the cause.
Fascinating and timely book for anyone seeking to change minds at scale, from @dfenton, who knows how it's done     
–
source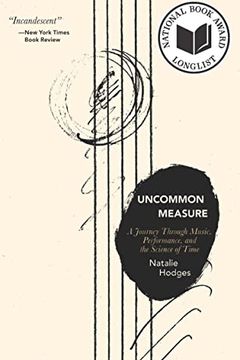 "Uncommon Measure" explores the relationship between time and consciousness, and how music influences our perception of time. The book follows a young Korean American violinist who must redefine her artistic goals after experiencing performance anxiety. Through neuroscience and quantum physics research, Hodges delves into how our perceptions shape our experiences. This powerful debut is a National Book Award longlist and New York Times Editors' Choice pick.
Kudos to (former student) Natalie Hodges' whose brilliant book on music, performance, and neuroscience, Uncommon Measure, has been long-listed for the National Book Award!     
–
source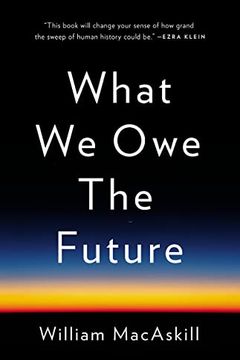 Discover a groundbreaking exploration of moral philosophy with What We Owe the Future. Oxford philosopher William MacAskill argues that positively influencing the distant future is a key moral priority of our time. Our choices today will impact the fate of the world for millions of years to come, influencing unimaginable happiness or suffering for generations to come. Join MacAskill in embracing longtermism – our responsibility to ensure a thriving future for all.
Don't miss this is provocative, important and highly original book.     
–
source
Explore America's broken mental health care system and how to fix it with "Healing," a comprehensive and actionable book by Thomas Insel MD. Despite having treatments that work, the mental health industry fails to deliver care effectively and with accountability. Mental illnesses are medical problems that require a more social cure, built upon the three Ps: people, place, and purpose. In "Healing," Dr. Insel offers hope and a plan for families struggling to find a way forward during this mental health crisis.
Discover the groundbreaking work of Anil Seth in "Being You," as he explores the biological basis of conscious experience. Unprecedented findings from Seth's lab reveal that we don't perceive the world as it is but rather constantly invent and correct it. This book sheds light on the future of AI, virtual/augmented reality, and offers promising methods for dealing with brain damage and disease. A life-changing existential insight into being you.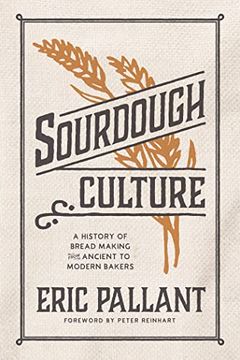 Discover the fascinating history and science behind sourdough bread baking in Sourdough Culture by Eric Pallant. From its origins over six thousand years ago to its recent resurgence during the Covid-19 pandemic, this book explores how sourdough has played a vital role in survival throughout history. Join Pallant as he takes you on a journey across continents and introduces the significant figures, as well as the unsung heroes, who relied on sourdough bread for sustenance. With each chapter accompanied by a selection of Pallant's own favorite recipes, this engaging read is perfect for both beginner and skilled bakers alike.
Bakers! This book is terrific! Sourdough Culture: A History of Bread Making from Ancient to Modern Bakers: Pallant, Eric: 9781572843011: Books     
–
source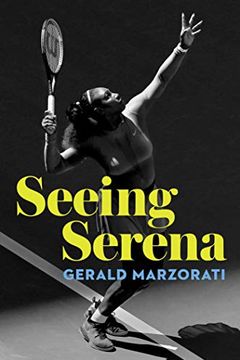 "Seeing Serena" is an insightful chronicle of trailblazing tennis champion and cultural icon Serena Williams's 2019 tour season. With deep analysis of both her on-and-off court life, this book provides an illuminating portrait of the highest-paid female athlete in the world. Follow author Gerald Marzorati as he shadows Williams throughout her return to tennis after giving birth, from Melbourne and the Australian Open to the US Open. In this revealing book, Marzorati explores Williams's singular status as both the greatest women's tennis player of all time and a pop icon like no other.
I have next to know interest in tennis, but this book is fascinating and a gorgeous piece of writing     
–
source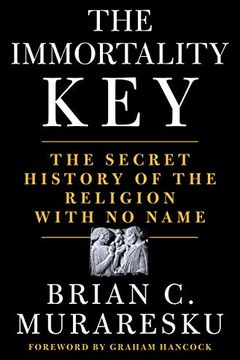 Discover the groundbreaking, controversial connection between psychedelics and Western religion in The Immortality Key. Author Brain C. Muraresku's 10-year investigation uncovers the lost, psychedelic sacrament of Greek religion and its link to Christianity, shaking the foundations of the Church. With unprecedented access to hidden archives in Europe, Muraresku explores the little-known origins of Western Civilization, unearthing a 2,000-year-old mystery that could change the way we view religion. Featuring a foreword by Graham Hancock, this is a must-read for anyone interested in unsolved historical mysteries and the human experience of the Divine.
A fascinating investigation into the role of psychedelics in the birth of Christianity. Check @BrianMuraresku out on Joe Rogan or, better yet, read his book! The Immortality Key | Brian C. Muraresku | Macmillan     
–
source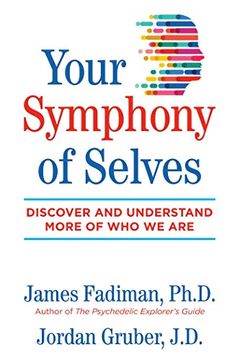 Learn about the dynamic nature of personality and how you are composed of multiple autonomous and valuable "selves". Discover the benefits of accepting and working in harmony with each of your different selves, rather than viewing them as a flaw. Using examples from psychology, neuroscience, pop culture, literature, and ancient traditions, explore how to prepare for any situation by accessing the appropriate self. Harmonize your symphony of selves and learn to be "in the right mind at the right time" more often, leading to improved ways of living, loving, and working.
A fascinating new book by psychologist and and psychedelic elder James Fadiman: Your Symphony of Selves: Discover and Understand More of Who We Are: Fadiman Ph.D., James, Gruber, Jordan: 9781644110263: Books     
–
source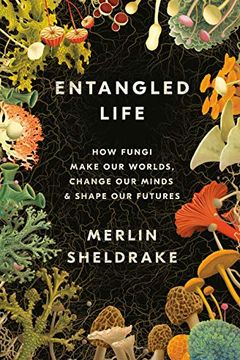 Entangled Life
How Fungi Make Our Worlds, Change Our Minds & Shape Our Futures
Explore the mysterious and hidden world of fungi in this captivating book. From the underground networks that link plants together, to the massive organisms that sustain all living systems, fungi are vital to understanding our planet and ourselves. With a focus on topics ranging from psychedelics to insect manipulation, this journey through the fungal kingdom will leave you with a new perspective on the wonders of nature.
This is the best book on fungi since Paul Stamets's Mycelium Running. Check it out.     
–
source
Brave New Medicine by Cynthia Li
Consciousness Medicine by Françoise Bourzat
Thus Spoke the Plant by Monica Gagliano
Unsavory Truth by Marion Nestle
Food and Nutrition by P. K. Newby
A Bite-Sized History of France by Stéphane Hénaut
I Am Not a Tractor! by Susan L. Marquis
A History of the World in Seven Cheap Things by Raj Patel
The Evolution of Beauty by Richard O. Prum
Citizen Coke by Bartow J. Elmore
Sex, Drugs, and Rock 'n' Roll by Zoe Cormier
Vitamania by Catherine Price
The Psychedelic Explorer's Guide by James Fadiman
Liberty Under Siege by Walter Karp
The Odyssey of Homer by Homer
Paper Lion by George Plimpton
Home Economics by Wendell Berry
Mycelium Running by Paul Stamets
The Doors of Perception by Aldous Huxley
Changes in the Land by William Cronon
The Jungle by Upton Sinclair
Sexual Personae by Camille Paglia
The Essential Writings of Ralph Waldo Emerson by Ralph Waldo Emerson
The Jungle Book by Rudyard Kipling
The Essays of Ralph Waldo Emerson by Ralph Waldo Emerson
The Gift of Good Land by Wendell Berry
The Healing Journey by Claudio Naranjo