Sort by
Latest Recommendations First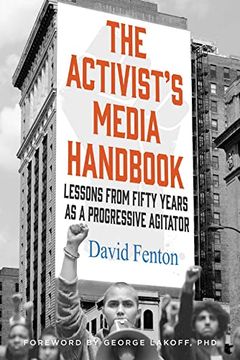 Activist and public relations thought leader David Fenton shares lessons on how to organize successful media campaigns, cultivated from more than half a century working within some of history's most impactful social movements.In an extraordinary career David Fenton has learned first-hand what to do—and not to do—to propel progressive causes into th...
Fascinating and timely book for anyone seeking to change minds at scale, from @dfenton, who knows how it's done     
–
source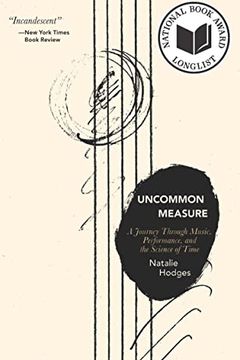 NATIONAL BOOK AWARD LONGLISTNEW YORK TIMES EDITORS' CHOICEA virtuosic debut from a gifted violinist searching for a new mode of artistic becomingHow does time shape consciousness and consciousness, time? Do we live in time, or does time live in us? And how does music, with its patterns of rhythm and harmony, inform our experience of time?Uncommon M...
Kudos to (former student) Natalie Hodges' whose brilliant book on music, performance, and neuroscience, Uncommon Measure, has been long-listed for the National Book Award!     
–
source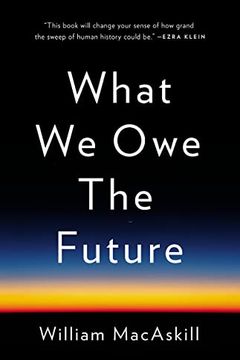 An Oxford philosopher makes the case for "longtermism" — that positively influencing the long-term future is a key moral priority of our time.The fate of the world is in our hands. Humanity's written history spans only five thousand years. Our yet-unwritten future could last for millions more — or it could end tomorrow. Astonishing numbers of peopl...
Don't miss this is provocative, important and highly original book.     
–
source
A bold, expert, and actionable map for the re-invention of America's broken mental health care system."Healing is truly one of the best books ever written about mental illness, and I think I've read them all. --Pete Earley, author of CrazyAs director of the National Institute of Mental Health, Dr. Thomas Insel was giving a presentation when the fat...
Anil Seth's quest to understand the biological basis of conscious experience is one of the most exciting contributions to twenty-first-century science.An unprecedented tour of consciousness thanks to new experimental evidence, much of which comes from Anil Seth's own lab. His radical argument is that we do not perceive the world as it objectively i...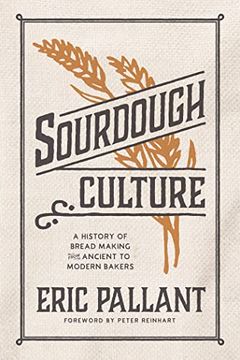 Sourdough bread fueled the labor that built the Egyptian pyramids. The Roman Empire distributed free sourdough loaves to its citizens to maintain political stability. More recently, amidst the Covid-19 pandemic, sourdough bread baking became a global phenomenon as people contended with being confined to their homes and sought distractions from thei...
Bakers! This book is terrific! Sourdough Culture: A History of Bread Making from Ancient to Modern Bakers: Pallant, Eric: 9781572843011: Books     
–
source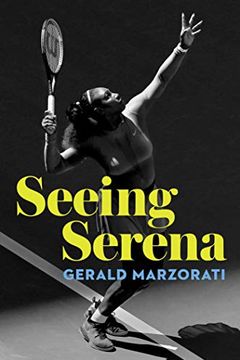 A riveting chronicle of trailblazing tennis champion and cultural icon Serena Williams's turbulent 2019 tour season and a revealing portrait of who she is, both on and off the court.Serena Williams is an undisputed global sports celebrity. Ranked #12 on ESPN's 2018 World Fame 100 list of popular athletes, thirty-seven-year-old Serena Williams is th...
I have next to know interest in tennis, but this book is fascinating and a gorgeous piece of writing     
–
source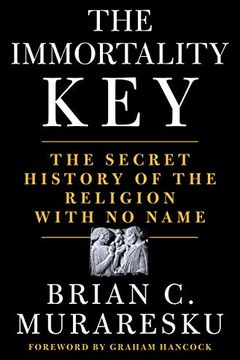 A groundbreaking, controversial dive into the role psychedelics have played in the human experience of the Divine throughout Western history, and the answer to a 2,000 year old mystery that could shake the Church to its foundations.The Immortality Key connects the lost, psychedelic sacrament of Greek religion to early Christianity—exposing the true...
A fascinating investigation into the role of psychedelics in the birth of Christianity. Check @BrianMuraresku out on Joe Rogan or, better yet, read his book! The Immortality Key | Brian C. Muraresku | Macmillan     
–
source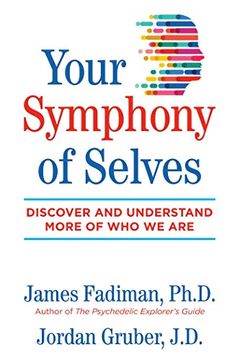 Why you are a different you at different times and how that's both normal and healthy • Reveals that each of us is made up of multiple selves, any of which can come to the forefront in different situations • Offers examples of healthy multiple selves from psychology, neuroscience, pop culture, literature, and ancient cultures and traditions • Explo...
A fascinating new book by psychologist and and psychedelic elder James Fadiman: Your Symphony of Selves: Discover and Understand More of Who We Are: Fadiman Ph.D., James, Gruber, Jordan: 9781644110263: Books     
–
source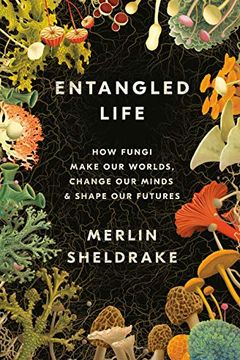 Entangled Life
How Fungi Make Our Worlds, Change Our Minds & Shape Our Futures
This is the best book on fungi since Paul Stamets's Mycelium Running. Check it out.     
–
source
Brave New Medicine by Cynthia Li
Consciousness Medicine by Françoise Bourzat
A Bite-Sized History of France by Stéphane Hénaut
The Jungle by Upton Sinclair
Thus Spoke the Plant by Monica Gagliano
Unsavory Truth by Marion Nestle
Food and Nutrition by P. K. Newby
A History of the World in Seven Cheap Things by Raj Patel
The Evolution of Beauty by Richard O. Prum
I Am Not a Tractor! by Susan L. Marquis
Citizen Coke by Bartow J. Elmore
Paper Lion by George Plimpton
Vitamania by Catherine Price
Sex, Drugs, and Rock 'n' Roll by Zoe Cormier
The Healing Journey by Claudio Naranjo
The Psychedelic Explorer's Guide by James Fadiman
The Doors of Perception by Aldous Huxley
Liberty Under Siege by Walter Karp
Home Economics by Wendell Berry
The Gift of Good Land by Wendell Berry
The Odyssey of Homer by Homer
Mycelium Running by Paul Stamets
Changes in the Land by William Cronon
The Essential Writings of Ralph Waldo Emerson by Ralph Waldo Emerson
The Jungle Book by Rudyard Kipling
Sexual Personae by Camille Paglia
The Essays of Ralph Waldo Emerson by Ralph Waldo Emerson